Apr 16 2012 7:05PM GMT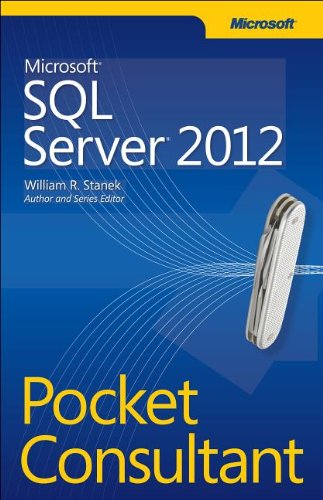 Member Batye agreed to review Microsoft SQL Server 2012 Pocket Consultant. Disclosure: The publisher of the book provided a free copy for this review.
This small pocket book is a great resource for IT admins that need to have a quick guide at their fingertips to conquer SQL Server 2012. It's easy to read and simple to use, whether as a day-to-day manual or a reference guide to Microsoft SQL Server 2012.
I found it had a good balance of both step-by-step implementation and as well as sections with more expanded detail. The thing I really like about this book though was the size. It easily fits in your hand and is a perfect traveling companion. This book was also helpful figuring out a few things I didn't see in the other reference guides for SQL Server 2012.
The material is covered in a detailed manner that remains pretty easy to digest and absorb on the go. The author, William R. Stanek, is a Microsoft technical guru and is the best of the best in computer writing for a reason.
Overall, he wrote a good book.