Aug 9 2011 4:42PM GMT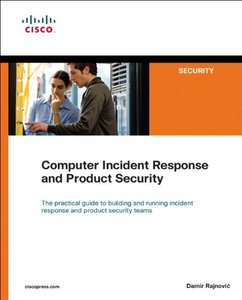 Member Batye agreed to review Computer Incident Response and Product Security. Disclosure: The publisher of the book provided a free copy for this review.
This is a good little book as a reference when dealing with the after effects and investigation of a security breach in your company's network. I would recommend this book as a manual for a network security admin or a student in the field of the forensic IT.
The book provides a good overview of the security topic and is up to date. Keep in mind the book is written from the point of view of a Cisco employee; nevertheless, the author gives the reader a manual and practical guide on how to setup and run a security incident response team. The book gives true to life examples and training to help in a job in network security.
If you'd like to review a book for the Bookworm Blog, send me an email at Melanie at ITKnowledgeExchange.com to express your interest.