Jun 2 2010 9:27PM GMT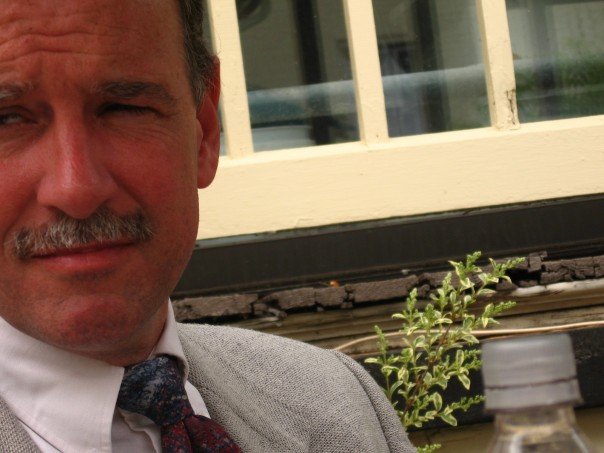 Profile: Craig Hatmaker
One of the most common data validations methods is simple confirmation that a value exists in another table.  If the data is in an Excel range, then VLOOKUP might be just what you want.  Then again, it might not.  Suppose you want a simple spreadsheet in which you log your time against projects assigned to you.   Naturally, the data validation routine should check to make sure you only enter project IDs assigned to you and no-one else.  That is a requirement VLOOKUP can't handle very well.
As a result I created a routine that can check just one key like VLOOKUP, or two or three.  Actually, I created two routines.  This is a case of program evolution.  My first routine used column numbers to identify columns to search instead of column headers.  Column headers are much easier to understand for us humans.  So as things went on, I decided to wrap the first routine in a routine that translated column headers into column numbers before calling the original routine. 
Here is yet another opportunity for you to start afresh and eject some of the baggage I'm keeping to maintain compatibility with spreadsheets I've produced over the years.  Feel free to rewrite these routines into just one.  Just make sure to maintain the integrity of the inputs and outputs.
This is the wrapper routine.  Keep this function name and parameters intact.  Merge the second into this if you feel energetic.
Public Function 

Table_Lookup_by_Name( _
            sTable 

As String

, sResult_Col 

As String

, _
            sSearch_Col1 

As String

, vKey1 

As Variant

, _
            

Optional 

sSearch_Col2 

As String

, 

Optional

 vKey2 

As Variant

, _
            

Optional

 sSearch_Col3 

As String

, 

Optional

 vKey3 

As Variant 

_
            ) 

As Variant


   


'   Description:Wrapper for Table_Lookup
'   Parameters: sTable          Range name with keys and values
'               sResult_Col     Header of column containing result
'               sSearch_Col1    Header of first column to search
'                               NOTE: To speed things up, use the column
'                                     that is most likely to be unique
'               vKey1           Value to search for in sSearch_Column1
'               sSearch_Col2    Header of second column to search
'               vKey2           Value to search for in sSearch_Column2
'               sSearch_Col3    Header of second column to search
'               vKey3           Value to search for in sSearch_Column3
'   Example:    sAccess = Table_Lookup_By_Name("Security", "Authorized", _
'                                               "User", Cells(2,1), _
'                                               "Application", Cells(2,3))
'     Date   Init Modification
'   01/01/01 CWH  Initial Programming
    

On Error GoTo

 ErrHandler
    Table_Lookup_by_Name = Null 

 'Assume not found
    

Dim

 rngTable 

As Range


    

Dim

 lResult_Col 

As Long


    

Dim

 lSearch_Col1 

As Long


    

Dim

 lSearch_Col2 

As Long


    

Dim

 lSearch_Col3 

As Long


   
    

Set

 rngTable = Range(sTable)
    lResult_Col = FieldColumn(sResult_Col, sTable)
    lSearch_Col1 = FieldColumn(sSearch_Col1, sTable)
    lSearch_Col2 = FieldColumn(sSearch_Col2, sTable)
    lSearch_Col3 = FieldColumn(sSearch_Col3, sTable)
   
    

If

 lSearch_Col1 > 0 

And 

lResult_Col > 0 

Then

 _
        Table_Lookup_by_Name = Table_Lookup(rngTable, lResult_Col, _
                                            lSearch_Col1, vKey1, _
                                            lSearch_Col2, vKey2, _
                                            lSearch_Col3, vKey3)
                                           
ErrHandler:
   
    

If

 Err.Number <> 0 Then MsgBox _
        "Table_Lookup_by_Name - Error#" & Err.Number & vbCrLf & _
        Err.Description, vbCritical, "Error", Err.HelpFile, Err.HelpContext
    On Error GoTo 0
End Function
Public Function

 Table_Lookup( _
                    rngTable 

As Range

, lResult_Col 

As Long

, _
                    lSearch_Col1 

As Long

, vKey1 

As Variant

, _
                    

Optional

 lSearch_Col2 

As Long

, 

Optional

 vKey2 

As Variant

, _
                    

Optional

 lSearch_Col3 

As Long

, 

Optional

 vKey3 

As Variant

 _
                    ) 

As Variant
'   Description:Use up to 3 search criteria to find results in a table
'   Parameters: rngTable        Range name with keys and values
'               lResult_Col     Relative column# where result should be
'               lSearch_Col1    First column# to search
'                               NOTE: To speed things up, use the column
'                                     that is most likely to be unique
'               vKey1           Key to search for in lSearch_Column1
'               lSearch_Col2    Second column# to search
'               vKey2           Key to search for in lSearch_Column2
'               lSearch_Col3    Third column# to search
'               vKey3           Key to search for in lSearch_Column3
'   Example:    sAccess = Table_Lookup(Range("Security"), 3, _
'                                          1, Cells(2,1), 2, Cells(2,3))
'     Date   Init Modification
'   01/01/01 CWH  Initial Programming
    

On Error GoTo

 ErrHandler
    Table_Lookup = Null         

'Assume not found
    

Dim

 c 

As Range


    

Dim

 LastAddress 

As String


   
    

Dim

 lRow 

As Long


    

Dim

 lRows 

As Long


   
    lRows = rngTable.Rows.Count
   
    

With

 Range(rngTable.Cells(1, lSearch_Col1), _
               rngTable.Cells(lRows, lSearch_Col1))
        

Set

 c = .Find(vKey1, LookIn:=xlValues, _
                      LookAt:=xlWhole, MatchCase:=False)
        

If

 Not c Is Nothing 

Then


            

Do


                lRow = c.Row - rngTable.Row + 1
                

If

 lSearch_Col2 <= 0 

Then


                    Table_Lookup = rngTable.Cells(lRow, lResult_Col)
                    

Exit Function


                

ElseIf

 UCase(rngTable.Cells(lRow, lSearch_Col2)) = _
                       UCase(vKey2) Then
                    

If

 lSearch_Column3 <= 0 

Then


                        Table_Lookup = rngTable.Cells(lRow, lResult_Col)
                        

Exit Function


                    

ElseIf

 UCase(rngTable.Cells(lRow, lSearch_Col3)) = _
                        UCase(vKey3) 

Then


                        Table_Lookup = rngTable.Cells(lRow, lResult_Col)
                        

Exit Function


                    

End If


                

End If


                LastAddress = c.Address
                

With

 Range(rngTable.Cells(lRow, lSearch_Col1), _
                           rngTable.Cells(lRows, lSearch_Col1))
                    

Set

 c = .Find(vKey1, LookIn:=xlValues, _
                                  LookAt:=xlWhole, MatchCase:=False)
                

End With


            

Loop While

 Not c Is Nothing And c.Address <> LastAddress
        

End If


    

End With
ErrHandler:
   
    

If

 Err.Number <> 0 

Then

 MsgBox _
        "Table_Lookup - Error#" & Err.Number & vbCrLf & _
        Err.Description, vbCritical, "Error", Err.HelpFile, Err.HelpContext
    

On Error GoTo

 0
End Function