Apr 20 2010 1:16PM GMT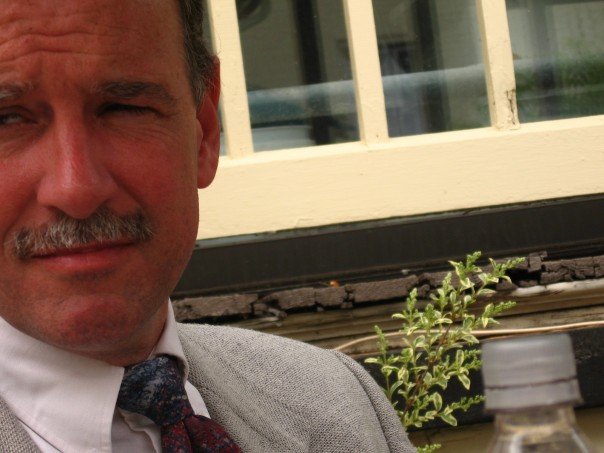 Profile: Craig Hatmaker
Last post provided SQL_Add_Update_Funtions.  This entry provides the next level up to the routines that relies on SQL_Add_Update_Functions.  The basic syntax of an SQL Update statement is:
UPDATE table_name
SET    column1=value, column2=value2,...
WHERE  some_column1=some_value1
  AND  some_column2=some_value2 ...
To build this statement, we have two routines.  One creates the "column=value" pairs of the "SET" clause , and the other creates the "WHERE" clause.    The column/field names come from the Fields Definition Table and the values come from the end user's entries in the "Data" range.
There's not any magic in either of these routines and I believe the in-code documentation expains things well enough, so without any further pontification, here are the next set of routines to add.  These should go into "modTableUpdate".
Function 

Build_SQL_Update_Values(sFields 

As String

, sTable 

As String

, _
                                 sDataRange 

As String

, lRecord 

As Long

, _
                                 bRows 

As Boolean

) 

As String
'   Description:Format field/column names & values for an SQL "Update" statement
'   Parameters: sFields:Range name containing field definitions
'                       Field:  Database Field/Column names
'                       Key:    Which fields are part of the unique key
'                       Table:  Database table/file name to update
'               sTable: Database table/file name to update
'               sDataRange: Range name that holds the values/data
'               lRecord: Record in sDataRange being updated (Row# if bRows=True)
'               bRows:  True means each record is in a row
'   Example:   
'	

sSQL = _
'            "Update  " & sTable & " " & _
'            "Set    " & _
'             Build_SQL_Update_Values("Fields","Products","Data",1,True) & " " & _
'            "Where   " & _
'             Build_SQL_UpdDlt_Where_Clause("Fields","Products","Data",1,True)
'     Date   Init Modification
'   01/01/01 CWH  Initial Programming
    

On Error GoTo

 ErrHandler
    Build_SQL_Update_Values = "" 

'Assume Something went wrong


   
    

Dim

 lRow 

As Long


    

Dim

 sSQL 

As String


    

Dim

 sCRTB 

As String


    

Dim

 sValue 

As String

        

'Current Value of the field being processed


    

Dim

 sScreenField 

As String

  

'Screen Name of Current Field being processed


    

Dim

 sTableField 

As String

   

'Table Name of Current Field being processed
    sCRTB = vbCr & vbTab & vbTab
    

If

 sFields <= "" 

Then Exit Function


   
    sSQL = ""
    

With

 Range(sFields)
        

For

 lRow = 2 To .Rows.Count
            

'Include only fields from stable and not part of the Primary Key


            

If

 .Cells(lRow, FieldColumn("Table", sFields)) = sTable 

And Not

 _
                .Cells(lRow, FieldColumn("Key", sFields)) >= "A" 

Then


                sTableField = .Cells(lRow, FieldColumn("Field", sFields))
                sScreenField = .Cells(lRow, FieldColumn("Heading", sFields))
                

If

 bRows 

Then


                    sValue = Range(sDataRange).Cells(lRecord + 1, _
                             FieldColumn(sScreenField, sDataRange))
                

Else


                    sValue = Range(sDataRange).Cells( _
                             FieldRow(sScreenField, sDataRange), _
                             lRecord + 1)
                

End If


                sSQL = sSQL & IIf(sSQL > "", ", " & sCRTB, "") & _
                       sTableField & " = " & _
                       SQL_Add_Update_Functions(sValue, lRow, sFields)
            

End If


        

Next 

lRow
    

End With


   
    Build_SQL_Update_Values = sSQL
ErrHandler:
   
    

If

 Err.Number <> 0 

Then

 MsgBox _
        "Build_SQL_Update_Values - Error#" & Err.Number & vbCrLf & _
         Err.Description, vbCritical, "Error", Err.HelpFile, Err.HelpContext
    

On Error GoTo

 0
End Function
Function

 Build_SQL_UpdDlt_Where_Clause(sFields 

As String

, sTable 

As String

, _
				  sDataRange 

As String

, lRecord 

As Long

, _
				  bRows 

As Boolean

) 

As String


   


'   Description:Create SQL Where clause for SQL "Update" or "Insert" statement
'   Parameters: sFields:Range name containing field definitions
'                       Field:  Database Field/Column names
'                       Key:    Which fields are part of the unique key
'                       Table:  Database table/file name to update
'               sTable: Database table/file name to update
'               sDataRange: Range name that holds the values/data
'               lRecord: Record in sDataRange being updated (Row# if bRows=True)
'               bRows:  True means each record is in a row
'   Example:   
'	

sSQL = _
'            "Update  " & sTable & " " & _
'            "Set    " & _
'             Build_SQL_Update_Values("Fields","Products","Data",1,True) & " " & _
'            "Where   " & _
'             Build_SQL_UpdDlt_Where_Clause("Fields","Products","Data",1,True)
'     Date   Init Modification
'   01/01/01 CWH  Initial Programming
    

On Error GoTo

 ErrHandler
    Build_SQL_UpdDlt_Where_Clause = ""    

'Assume Something went wrong
    

Dim

 lRow 

As Long


    

Dim

 sSQL 

As String


    

Dim

 sCRTB 

As String


    

Dim

 sValue 

As String

        

'Current Value of the field being processed


    

Dim

 sScreenField 

As String

  

'Screen Name of Current Field being processed


    

Dim

 sTableField 

As String

   

'Table Name of Current Field being processed


   
    

If

 sFields <= "" 

Then Exit Function


   
    sSQL = ""
    

With

 Range(sFields)
        

For

 lRow = 2 To .Rows.Count
            

'Include only fields from stable and not part of the Primary Key


            

If

 .Cells(lRow, FieldColumn("Table", sFields)) = _
                sTable 

And

 .Cells(lRow, FieldColumn("Key", sFields)) >= "A" 

Then


                sTableField = .Cells(lRow, FieldColumn("Field", sFields))
                sScreenField = .Cells(lRow, FieldColumn("Heading", sFields))
                

If

 bRows 

Then


                    sValue = Range(sDataRange).Cells(lRecord + 1, _
                        FieldColumn(sScreenField, sDataRange))
                

Else


                    sValue = Range(sDataRange).Cells( _
                             FieldRow(sScreenField, sDataRange), _
                             lRecord + 1)
                

End If


                sSQL = sSQL & IIf(sSQL <= "", "", vbCr & "  And   ") & _
                       .Cells(lRow, FieldColumn("Field", sFields)) & " = " & _
                       SQL_Add_Update_Functions(sValue, lRow, sFields)
            

End If


        

Next

 lRow
    

End With


   
    Build_SQL_UpdDlt_Where_Clause = sSQL
ErrHandler:
   
    

If

 Err.Number <> 0 

Then

 MsgBox _
        "Build_SQL_UpdDlt_Where_Clause - Error#" & Err.Number & vbCrLf & _
        Err.Description, vbCritical, "Error", Err.HelpFile, Err.HelpContext
    

On Error GoTo

 0
End Function