Oct 22 2009 4:26PM GMT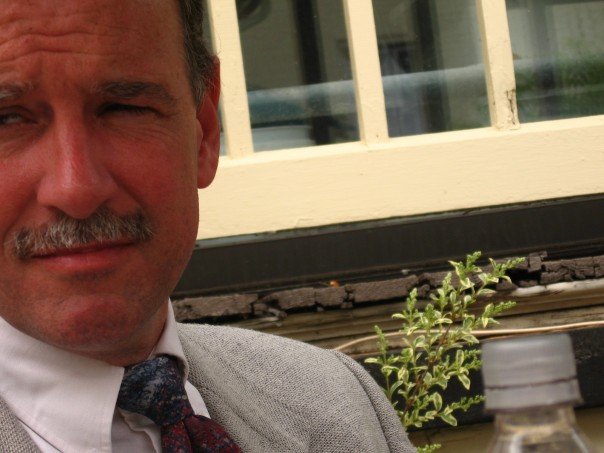 Profile: Craig Hatmaker
We are early in the process of building a library of routines that will make creating analytical reports from database extracts a snap.  In our last post I explained the basic template that provides the skeleton for just about every function I write. 
Today, we are adding our first functions to our library – 5 of them.  These functions test to see if certain objects exist in our spreadsheet so we'll know if we need to create them, or just refresh them (in some cases).   The first thing we need to do is create a module to contain these routines. 
Get to the VBE (Alt-F11)
From the VBE menu navigate

I

nsert >

M

odule
Rename the new Module from Module1 to modGeneral (using the

Properties Window

). 
Select and copy the code below
Paste into the

Code Window

(*see next paragraph)
Make any corrections to code that didn't paste correctly
From the VBE menu navigate

F

ile >

E

xport File…
Save modGeneral and remember where you saved it.
Unfortunately, the code won't paste 100% properly.  You will have to add carriage returns and perhaps fix a few things until your code looks exactly like what you see here.  Yes – it's a pain.  But it's easier than typing it yourself and far easier than writing from scratch.  (If someone knows a better method, please let me know so I can improve this blog.  Thanks.)
Next Post: Settings routine – This routine puts XL on hold while VBA code runs to speed it along and prevent XL Worksheet events from firing when they shouldn't.
'Version: 10/14/2009
'General Spreadsheet Routines
Option Explicit
Global Const 

Success 

= False
Global Const

 Failure 

= True


 
Function 

NameExists(sName 

As String

) 

as Boolean
'   NameExists:     Determine if a name exists in a spreadsheet
'   Parameters:     sName - Name to be checked
'   Example:        If Not NameExists("Data") then Setup_Data("Data")
'     Date   Init Modification
'   01/01/01 CWH  Initial Programming
    

On Error GoTo

 ErrHandler
    NameExists 

= 

False

     

'Assume not found


   
    

Dim 

objName 

As Object


   
    

For Each 

objName 

In

 Names
        

If 

objName.Name 

= 

sName 

Then


            NameExists 

=

 

Right

(Names(sName).Value, 5)

 <>

 "#REF!"
            

Exit For
        End If
    Next


   
ErrHandler:
   
    

If

 Err.Number 

<>

 0 

Then 

MsgBox _
        "NameExists - Error#" & Err.Number & vbCrLf & Err.Description, _
        vbCritical, "Error", Err.HelpFile, Err.HelpContext
    

On Error GoTo

 0
End Function
Function 

ShapeExists(sName 

As String

) 

as Boolean
'   ShapeExists:    See if a Shape Exists
'   Parameters:     sName - Shape Name to be checked
'   Example:        If not ShapeExists("EasyButton") then _
'		    

Create_Easy_Button "easy", "Show_Prompt", 10, 8
'     Date   Init Modification
'   01/01/01 CWH  Initial Programming
    

On Error GoTo

 ErrHandler
    ShapeExists 

= False

     

'Assume not found


   
    

Dim 

objName

 As Object


   
    

For Each 

objName 

In 

ActiveSheet.Shapes
        

If 

objName.Name

 = 

sName 

Then


            ShapeExists 

= True


            

Exit For
        End If
    Next
ErrHandler:
   
    

If 

Err.Number

 <>

 0 

Then 

MsgBox _
        "ShapeExists - Error#" & Err.Number & vbCrLf & Err.Description, _
        vbCritical, "Error", Err.HelpFile, Err.HelpContext
    

On Error GoTo

 0
End Function
Function 

WorkSheetExists(sName 

As String

) 

as Boolean
'   WorkSheetExists:See if a Worksheet Exists
'   Parameters:     sName - Worksheet Name to be checked
'   Example:        If not WorkSheetExists("Data") then Setup_Data("Data")
'     Date   Init Modification
'   01/01/01 CWH  Initial Programming
    

On Error GoTo

 ErrHandler
    WorkSheetExists 

= False

     

'Assume not found


   
    

Dim 

objName 

As Object


   
    

For

 

Each 

objName 

In

 Worksheets
        

If 

objName.Name 

= 

sName 

Then


            WorkSheetExists 

= True


            

Exit For
        End If
    Next


   
ErrHandler:
   
    

If

 Err.Number 

<>

 0 

Then 

MsgBox _
        "WorkSheetExists - Error#" & Err.Number & vbCrLf & Err.Description, _
        vbCritical, "Error", Err.HelpFile, Err.HelpContext
    

On Error GoTo

 0
End Function
Function 

PivotTableExists(sWorksheet 

As String

, sName 

As String

) 

as Boolean
'   PivotTableExists:See if a PivotTable Exists
'   Parameters:     sName - PivotTable Name to be checked
'   Example:        If not PivotTableExists("pvtHrs") then Setup_pvtHrs
'     Date   Init Modification
'   01/01/01 CWH  Initial Programming
   

On Error GoTo

 ErrHandler
    PivotTableExists 

= False

    

 'Assume not found


   
    

Dim 

objName 

As Object


   
    

For Each 

objName 

In

Worksheets(sWorksheet).PivotTables
        

If 

objName.Name 

= 

sName 

Then


            PivotTableExists 

= True


            

Exit For
        End If
    Next


   
ErrHandler:
   
    

If

 Err.Number 

<>

0 Then MsgBox _
        "PivotTableExists - Error#" & Err.Number & vbCrLf & Err.Description, _
        vbCritical, "Error", Err.HelpFile, Err.HelpContext
    

On Error GoTo

 0
End Function
Function 

ChartExists(sName 

As String

) 

as Boolean


    


'   ChartExists:    See if a Chart Exists
'   Parameters:     sName - Chart Name to be checked
'   Example:        If not ChartExists("chtHrs") then Setup_chtHrs
'     Date   Init Modification
'   01/01/01 CWH  Initial Programming
    

On Error GoTo

 ErrHandler
    ChartExists 

= False

     

'Assume not found
    

Dim 

objName 

As Object


   
    

For Each 

objName 

In

 Charts
        

If 

objName.Name 

= 

sName 

Then


            ChartExists 

= True




            Exit For
        End If
    Next
ErrHandler:
   
    

If

 Err.Number

 <>

 0 

Then 

MsgBox _
        "ChartExists - Error#" & Err.Number & vbCrLf & Err.Description, _
        vbCritical, "Error", Err.HelpFile, Err.HelpContext
    

On Error GoTo

 0
End Function