Jan 27 2011 9:50AM GMT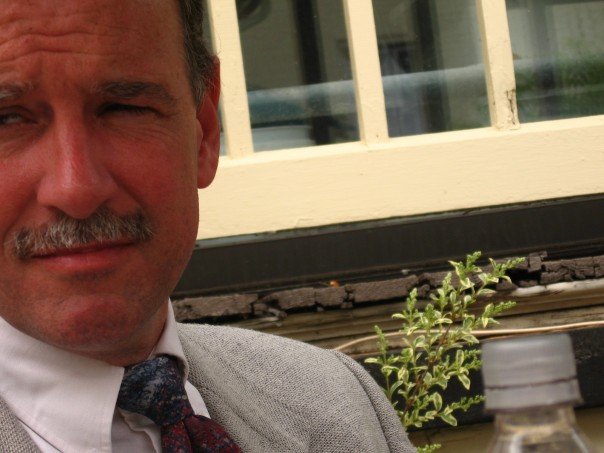 Profile: Craig Hatmaker
This post shows how to animate a logo in Excel using VBA.  (Click here to download code)
Preview:
[kml_flashembed movie="http://www.youtube.com/v/97tZL3TJhWs" width="480" height="292" wmode="transparent" /]
Logos are an easy way to add a sense of professionalism to your work. Splash screens and logos are part of every software product purchased and should be part of every application you provide you customers. Besides, animating logos is fun. It entertains users and sets your work apart from the average Excel programmer.  I use them when the workbook first opens.  Here's how it's done.
Open a blank workbook. Rename the first tab "Data". This will be the worksheet displayed when our workbook opens.  Now get a copy of your company's logo. Your company's website probably has one about the right size. Paste it onto the Data worksheet.  We need to name it "Logo". To do that, select it, then use Alt-F11 to get to the Visual Basic Editor. Use Ctrl-G to display the Immediate Window. Type "Selection.Name = "Logo" and hit enter. Now we're ready to code.
Use Ctrl-R to bring up the Project Explorer. Double click "ThisWorkBook." That brings up the workbook's code window.  Our first routine must run when the workbook opens so we will code it in the Workbook_Open event. This routine activates the worksheet we renamed "Data", and passes our "Logo" shape to two routines. The first "Grows" the logo into view. The second spins it once.
Private Sub 

Workbook_Open()
 
    Worksheets("Data").Activate
    ActiveSheet.Shapes("Logo").LockAspectRatio = False
    GrowShape ActiveSheet.Shapes("Logo"), 10
    SpinShape ActiveSheet.Shapes("Logo"), 10
           


End Sub
The "Grow" routine expands any shape into view. It first turns off screen updating. This allows us to make changes behind the scenes and display the results when we're ready. Next, the routine remembers the shape's dimensions. Then the routine changes the shape's size, displays it, freezes the screen, and loops back until finished. Before returning, the Grow routine makes sure the shape is exactly as we found it.
The Spin routine is nearly identical. It freezes the screen, remembers the shape's original dimensions, then alters the shapes size in a loop that simulates the shape spinning around its Y axis. When finished, the routine restores the shape to its original size.
That's all there is to animating a logo. 
Function 

GrowShape(

ByRef

 Shape 

As

 Shape, Step 

As

 Integer) 

As Boolean
'   Description:Expands a shape into view
'   Parameters: Shape       The shape to animate
'               Step        Larger #s animate faster
'   Example:    GrowShape ActiveSheet.Shapes("Logo"), 10
'   Note:       For best results, shape should be hidden before calling
'               this routine
'     Date   Init Modification
'   01/10/11 CWH  Initial Programming
    

Dim

 lCenterX 

As Long

    

'Shape's center X coordinate


    

Dim

 lCenterY 

As Long

    

'Shape's center Y coordiante


    

Dim

 lWidth   

As Long

    

'Shape's width


    

Dim

 lHeight  

As Long

    

'Shape's height


    

Dim

 l        

As Long

    

'Generic Counter for the loop


   
    Application.ScreenUpdating = 

False


   
    With Shape
       

'Remember shape's original dimensions


        lCenterX = .Width / 2 + .Left
        lCenterY = .Height / 2 + .Top
        lWidth = .Width
        lHeight = .Height
       

'Animation Loop


        

For

 l = 0 

To

 lWidth 

Step

 Step
            .Width = l
            .Height = l * lHeight / lWidth
            .Left = lCenterX - .Width / 2
            .Top = lCenterY - .Height / 2
            Shape.Visible = 

True


            Application.ScreenUpdating = 

True


            Application.ScreenUpdating = 

False


        

Next

 l
       

'Restore shape's original dimensions


        .Width = lWidth
        .Height = lHeight
        .Left = lCenterX - .Width / 2
        .Top = lCenterY - .Height / 2
    

End With


   
    Application.ScreenUpdating = 

True
End Function
Function 

SpinShape(

ByRef

 Shape 

As

 Shape, Step 

As

 

Integer

) 

As Boolean
'   Description:Expands a shape into view
'   Parameters: Shape       The shape to animate
'               Step        Larger #s animate faster
'                           Steps should divide 90 evenly
'   Example:    SpinShape ActiveSheet.Shapes("Logo"), 10
'     Date   Init Modification
'   01/10/11 CWH  Initial Programming


   
    

Const 

Pi = 3.14159265358979
    Dim sng01 

As Single

     '1 Degree in Radians
        sng01 = Pi / 180
       
    

Dim

 lCenterX 

As Long

    

'Shape's center X coordinate


    

Dim

 lCenterY 

As Long

    

'Shape's center Y coordiante


    

Dim

 lWidth   

As Long

    

'Shape's width


    

Dim

 lHeight  

As Long

    

'Shape's height


    

Dim

 l        

As Long

    

'Generic Counter for the loop


   
    Application.ScreenUpdating = 

False


   
    

With

 Shape
        .LockAspectRatio = 

False


       

'Remember shape's original dimensions


        lCenterX = .Width / 2 + .Left
        lCenterY = .Height / 2 + .Top
        lWidth = .Width
        lHeight = .Height
       

'Animation Loop


        

For

 l = 0 

To

 360 

Step

 Step
            .Width = lWidth * Abs(Cos(l * sng01))
            .Left = lCenterX - .Width / 2
            If l = 90 Or l = 270 Then .Flip msoFlipHorizontal
            Shape.Visible = 

True


            Application.ScreenUpdating = True
            Application.ScreenUpdating = 

False


        

Next

 l
       

'Restore shape's original dimensions


        .Width = lWidth
        .Height = lHeight
        .Left = lCenterX - .Width / 2
        .Top = lCenterY - .Height / 2
    

End With


   
    Application.ScreenUpdating = 

True
End Function