---
May 31, 2019 7:42 PM
AWS this month said it will update the execution environment for Lambda and Lambda@Edge. Lambda runs on top of the Amazon Linux OS distribution, which AWS will move to version 2018.03 in July. AWS has also begun to highlight its niche managed satellite service Ground Station, as the first two...
April 30, 2019 6:10 PM
Expanded AWS snapshot capabilities of two prominent database services should make them more versatile for data backup. Amazon Redshift can now take automatic, incremental data snapshots that users can schedule and...
---
January 31, 2019 8:38 PM
Amazon this month added a bevy of performance guarantees to its cloud services. Service-level agreements (SLAs) are standard practice in traditional IT, but cloud SLAs are far from universal. For most enterprises, an IT product that lacks an SLA is a nonstarter, so it makes sense for AWS to...
---
December 21, 2018 3:31 PM
December didn't deliver the avalanche of services and features that surrounded AWS re:Invent in November, but AWS didn't exactly close out the year quietly. Amazon...
---
December 17, 2018 7:56 PM
AWS has been fairly secretive about its technology roadmaps, and drops news without warning on its corporate blog or in the flood of news at its annual re:Invent conference. To be sure, AWS huddles with customers behind the scenes to get their feedback and determine which directions to head...
---
November 30, 2018 7:49 PM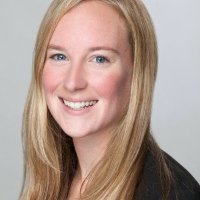 Profile: Kristin Knapp
IT and development teams who try to keep pace with AWS' ever-expanding portfolio have a lot to catch up on this month. First, to see the most significant news that came out of AWS re:Invent 2018 this week, check out SearchAWS'
---
November 30, 2018 7:27 PM
AWS re:Invent 2018 returned to Las Vegas this month, and brought with it the usual mix of keynotes, breakout sessions and, of course, new cloud services. AWS Outposts, a managed
---
November 30, 2018 9:03 AM
LAS VEGAS -- What is AWS' end game with AI and machine learning (ML)? Is it to lead the pack with tools and frameworks? Or dominate other players such as Google and Facebook that built powerful ML libraries or frameworks and placed more skin in the game? No, AWS' goal with AI and ML is much the...
---
November 29, 2018 5:21 PM
LAS VEGAS -- AWS CEO Andy Jassy this week defended his company's ethical decisions around the use of AI on its platform and shed some light on its impending move into corporate data centers. Jassy's post-keynote press conference here at re:Invent is generally the only occasion each year the...
---
October 31, 2018 3:43 PM
AWS made one of its simplest services more functional in a month that saw the cloud vendor bogged down in all sorts of complex subjects. An update to Amazon Lightsail now lets users incorporate managed relational databases with the virtual private server offering, which bundles set amounts of...
---