Oct 26 2011 10:22AM GMT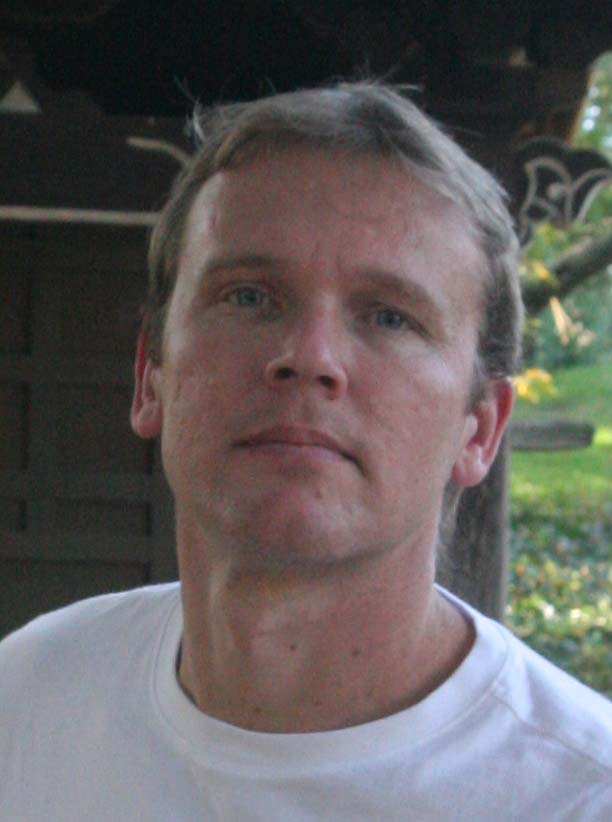 Profile: Barney Beal
There's been no shortage of takes on Oracle's acquisition of RightNow Technologies.
Opinions about the motivation and the market impact run the gamut.
Mike Fauscette sees it as way for Oracle to bolster its recently-released Public Cloud initiative.
He writes:
Oracle's Public Cloud offering, up to this announcement, was presumed to be composed of existing Oracle products including Fusion Applications, but clearly now Oracle plans a more aggressive move into the SaaS apps space.
R Wang sees some merit to that rationale, but cautions that RightNow, not being truly multi-tenant and therefore not truly SaaS, will require Oracle to deliver a multi-tenant version of Fusion Middleware. And, like many others, Wang saw the move as partly a competitive play against Salesforce.com, but also a longer-term customer experience management move. RightNow has for years given up calling itself CRM and instead focused on branding itself as customer experience management technology.
Wang writes:
Social business, online experience optimization, and gamification represent huge holes in Oracle's product portfolio.  RightNow brings tremendous amounts of thought leadership to the table should Oracle retain the product teams.  More importantly, the SMB focus will help Oracle bring in a new customer base.
Phil Wainwright, on the other hand, rejects the idea that Oracle bought RightNow as a reaction to Salesforce.com's acquisition of Assistly. He sees it as Oracle buying up the SaaS old guard, and offers a lengthy and well-documented take on the multi-tenancy vs. SaaS argument.
Wainwright writes:
The choice of RightNow sends further signals about the kind of cloud vendor Oracle will prefer to acquire. Over the years, RightNow has had more than a few critics of its SaaS model, which has been much closer to Oracle's notion of hosting customers in clustered 'pods' of servers than more purist definitions of multi-tenancy (of which there are many). RightNow's variety of SaaS model is more prevalent than you'd believe from listening to the hype that comes from the industry. There are large numbers of vendors with similar architectures, and it's a tough path they've chosen. As time goes on, I suspect they'll find it harder and harder to compete against more technologically and economically agile vendors that more effectively leverage true cloud architectures.
Meanwhile, Beagle Research's Denis Pombriant offers a similar reaction to Wang's, seeing the long-term potential for customer experience management.
Pombriant writes:
Seriously though, Oracle, ATG and RightNow might be a thing in the future.  Multi-channel communication combined with e-commerce outreach could be very important.  Add to this Oracle's success in what it has called clienteling (sp?) in which store sales associates carry mobile devices that can orchestrate customer centric shopping, and you might see a pattern.  If the customer can't come to the store, perhaps the store will come to the customer.
The ATG connection is an interesting one. It got relatively little attention in the marketplace when it happened and Oracle's CRM executives have cited it repeatedly as a differentiator. Seen through the lens of IBM's Smarter Commerce push, in which IBM is combining its own acquisitions of Sterling Commerce, Unica, Coremetrics and SPSS, software buyers might actually have the luxury of pitting Oracle against IBM once again.
Forrester's Kate Leggett wonders how Oracle will rectify all the overlapping functionality.
She writes:
Oracle has many overlapping and competing assets for CRM and customer service as well as for point solutions (e.g., email, chat, and knowledge management). Oracle must position RightNow as a unique offering in its current solution portfolio and must clearly message and steer customers to the right solution for their particular business need (for example, if I am a customer needing knowledge management, do I buy InQuira from Oracle or RightNow from Oracle? What about a chat solution? Do I buy InstantService from ATG/Oracle or from RightNow or the Oracle product?).
 Of course people were posing those same questions about PeopleSoft CRM, and Siebel. The answers remain elusive. 
Leggett raised another interesting dilemma, that of clashing corporate culture. Normally, I wouldn't put much stock clashing cultures. They're part of acquisitions, people meld or move on, sometimes the acquiring company changes up. Yet in this instance, the two companies could not be more different — at least based on public perception.
What I wonder is, what happens to the RightNow Cloud Services Agreement? Think Oracle will continue with sales based on a three-year price commitment plus a three-year renewal price cap? What about "pools of capacity" similar to wireless rollover minutes? Ramping licenses up based on seasonal demand?
One need only to look at Mark Fontecchio's reporting on SearchOracle.com to see questions about Oracle's commitment to support, Oracle's tactics when it comes to license audits, or its less-than-customer-friendly contract negotiation practices to find the likely answer to those questions.
Perhaps one of the most interesting revelations in the wake of the acquisition is the re-surfacing of an October 2010 interview with RightNow CEO Greg Gianforte on BusinessCloud9. It seems Gianforte had his own issues with Oracle licensing.
"Let me tell you about Oracle," says Gianforte. "We needed a new accounting system. The one we had was at end of life so we set out to procure a new one. There are really not that many options out there. That German company that makes accounting systems was probably too big for us, so we had a shortlist of Oracle and NetSuite. Now I didn't trust Oracle as far as I could throw a stick! We try to keep our data centres an Oracle-free environment."
In fact, RightNow had purchased some Oracle software the previous year, he recalled, but found that in order to scale,  it was necessary to put it onto 30 servers. That resulted in a visit from Oracle's compliance people clutching a multi-million dollar tab. In the end RightNow settled for a lower rate of $250,000, but winning price certainty was a pre-requisite for this new accounting system.
As Rosemary Cafasso, reporting from the RightNow user conference is already discovering, many RightNow customers are nervous about their new software provider.
And from the take it for what it's worth department:
There's a major snowstorm in Colorado Springs at this moment.