Feb 14 2012 4:01PM GMT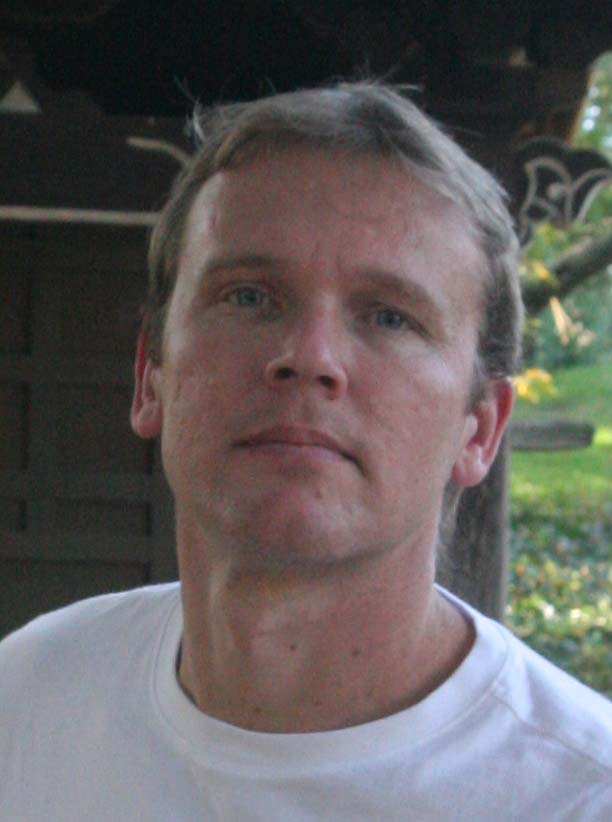 Profile: Barney Beal
Microsoft applications executives are out on the road this month, getting word out ahead of the company's Convergence business applications show in Houston in March.
The word, apparently, is cloud.
Microsoft is scheduled to release its first ERP product for the cloud this year with Dynamics NAV. It will be followed by the company's other ERP products in the Dynamics line — AX and GP.
Mike Ehrenberg, a Microsoft technical fellow, explained the company's approach to cloud ERP in a visit to TechTarget's offices last week. As with CRM, Microsoft will offer one code base, but with the ability to deploy it on-premises, partner-hosted and Microsoft-hosted.
According to Ehrenberg, when it comes to ERP, choice is even more important than it is with CRM.
"SMBs prefer to deal with partners, enterprises want to deal directly with Microsoft," he said.
Additionally, any company moving to ERP in the cloud will have to do so carefully. Microsoft for its own part is developing AX in key areas for its own business operations. The company runs SAP, but is "extending AX around the edges," Ehrenberg said, building an expense management system.
"Horizontal workloads need that sort of approach," he said. "You're in a better position to deal with change. We'll go after one functional area at a time."
Moreover, re-architecting Microsoft's suite of ERP applications from premises-based software, to software that can run in multiple environments is one the company is ready for thanks to its experience with Dynamics CRM, which was initially developed as an on-premises-only application.
"We've been down this road before," Ehrenberg said. "Now, CRM was before Azure. On ERP it's more important to go on Azure first."
Of course, Microsoft has not ported its CRM product over to the Azure platform yet either.
Ultimately, Microsoft's Azure ID module will allow users to access Office 365 and CRM, as well as federate the cloud with on-premises deployments.
"We live in a cross-platform world," Ehrenberg said.
Microsoft's cloud initiatives will also be multitenant. However, it's not a customer concern so much as an analyst and reporter concern, according to Ehrenberg.
"The only time someone asks us if we're multitenant is if someone tells them to," he said, calling multitenancy "a grossly misunderstood topic."
That may be changing. In a recent story on cloud-integration, SearchDataManagement Senior News Editor Mark Brunelli spoke with the American Automobile Association of Northern California, Nevada and Utah's (AAA NCNU) application integration head, who insisted on multitenancy in his cloud integration platform. From Brunelli's story:
AAA NCNU wanted a "truly multi-tenant" cloud-based integration tool-a single version of the application that serves multiple clients-but IBM Cast Iron and Jitterbit didn't fit the bill, according to Kirk Heughens, the auto club's application integration leader.

"We were looking for a true cloud offering," Heughens said. "A lot of vendors nowadays say they are cloud [but actually] have multiple installations of their software out there in the cloud, so it's really not truly multi-tenant."
Most customers may not be concerned with multitenancy but they're definitely interested in what it may mean for them — lower costs through economies of scale and quick and easy deployments.
Microsoft can provide those things and in fact is already pushing heavily on price in the CRM market, under pricing Salesforce.com with Dynamics CRM Online.
In fact, Azure will change the game by redifining tenancy, for example multiple tenants at the operating system level, Ehrenberg said.
"We're going to do things differently," he said.
Microsoft sits out the cloud HR buying spree
Meanwhile, Microsoft's competitors in the enterprise marketplace are making big investments in the cloud and human resources with SAP's $3.9 billion acquisition of SuccessFactors and Oracle's $1.9 billion acquisition of Taleo.
"The prices are stunning. We certainly looked at those things," Ehrenberg said, noting that the two companies will have a lot of integration work ahead of them. "Over time you have to have a common architecture. It's important [the applications] talk to one another."
Cross platform, cross device
Microsoft is also promoting the fact that its applications will run across devices and operating systems. It's already previewed the Dynamics CRM release which will run on iPhone, iPad, Android, Windows and BlackBerry devices and on Windows, iOS, OSX, Android as well as  Firefox, Safari and Chrome in addition to Internet Explorer.
"The best experience will be on Windows," Ehrenberg said. "We'll be good on the others."