Dec 5 2011 7:24PM GMT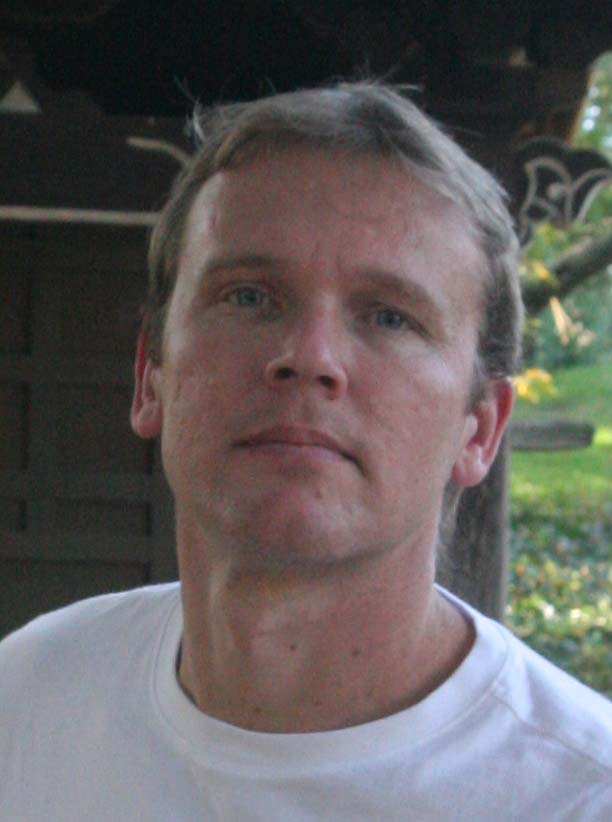 Profile: Barney Beal
Recent events suggest that Oracle, SAP and Salesforce.com will soon be all that's left of the enterprise software vendors – at least when it comes to the cloud.
An examination of recent announcements from the three demonstrates that the business applications giants are investing heavily in the cloud and competitors better watch out.
Current and potential customers of SAP, Oracle or Salesforce should be also concerned because consolidation is seldom a good thing for buyers.
After the last several weeks, it certainly looks like these three vendors will be the ones reigning over applications in the cloud. We start with Oracle.
Oracle acquires RightNow
Oracle has gobbled up plenty of cloud-based application vendors over the years (and plenty of other vendors as well) but its acquisition of RightNow brought a competitor of Salesforce.com's Service Cloud in-house.  The addition of the customer service offering also served to help round out Oracle's cloud-based CRM portfolio.
 Competition aside, what's also interesting is that RightNow's architecture is not, by most definitions multi-tenant. As Oracle moves its Fusion Applications — and subsequent acquisitions to the cloud — it's clear it's focused on virtualization as the underlying architecture and not multi-tenancy. Why does that matter to enterprise software buyers? In general multi-tenancy creates economies of scale, at least some of which get passed on to customers. Oracle does not seem interested in that.
Salesforce.com releases the Social Marketing Cloud
Perhaps the most interesting tidbit from Salesforce.com's Cloudforce event in New York last week was CEO Marc Benioff's aside during a press QandA about Oracle, multitenancy and their product line. Benioff, taking great pleasure in tweaking his rival in Redmond Shores, pointed to a fundamental difference in the competitors' approaches to cloud computing.
"We heard this week– now this is just something I heard — that Oracle is discontinuing Oracle CRM OnDemand and shutting down that organization and that sales force and moving everyone onto Fusion, which is not a multi-tenant system," he said.
Meanwhile, Benioff continued to preach the gospel of the social enterprise with the release of the Social Marketing Cloud (Paul Greenberg has a pretty good critique of the strategy). That line of business is based on Salesforce.com's acquisition of Radian6, a onetime independent cloud vendor. In fact, Salesforce.com has bought up more than a few independent SaaS vendors to add to its suite. That's likely the fate for many rising SaaS companies– getting acquired by one of the new big three.
Which brings us to…
SAP to buy SuccesFactors for $3.4 billion
Compared to SAP's acquisition of BusinessObjects for $6.8 billion, the purchase of on demand talent management software SuccessFactors over the weekend seems not nearly as big a deal. But as co-CEO Bill McDermott said on the call with reporters, "we will become the No. 1 business software company in the world in the cloud. It's only a question of what year."
Clearly the race is on to move existing apps to the cloud (Fusion Apps); build new ones (Salesforce.com's Chatter, SAP's Business ByDesign); buy up what's already doing well (RightNow, SuccessFactors); and stake out positions (multi-tenant vs. single tenant). And, as Oracle and SAP are seeking to become more like Salesforce.com, Salesforce.com is doing its part to be more like premise-based enterprise software, offering an enterprise license agreement and a database residency option for customers that absolutely, positively can't let some data leave their home.
What about the others?
Of course, those three are not the only companies selling enterprise software.
I suppose apologies are due to Microsoft, which has a competitive cloud-based CRM offering and is scheduled to release its Dynamics NAV ERP application on SQL Azure  in 2012. But in July, there was plenty of concern that Azure is not ready to run ERP and NAV is a newer, more Web-enabled application. Moving Dynamics GP (Great Plains) and AX (Axapta) and their client-server code bases could prove a more daunting challenge. We'll hold off on Microsoft.
(UPDATE: one day after publishing this post, Josh Greenberg at EAC made a pretty good case for Microsoft joining this list thanks to some cross-company synergies)
What about Infor? Judging from Infor CEO (and former Oracle CEO) Charles Phillips' appearance with Benioff in New York, it's clear the Salesforce.com platform is their cloud platform of choice while Infor services its existing premises-based customers itself.
Bottom line for buyers?
What does that mean for enterprise software buyers in the long run? Buying cloud-based apps means savings on hardware and maintenance and, while calculations differ, generally appears cheaper on a per user basis. How long will that last? Doug Henschen at InformationWeek lays it out pretty explicitly in his coverage of the SAP news:
What's more, cloud apps vendors earn notoriously slim margins. SAP had to reassure financial analysts that cost synergies and growing scale driven by cross selling would improve SuccessFactor's profit picture. The company lost $12.5 million on $205.9 million in revenue last year.
As Oracle, SAP and Salesforce increasingly compete with packaged cloud applications, they as well as a host of other companies are also pushing hard on the PaaS front, bringing a new dimension to the ages-old build vs. buy dilemma.
Think another vendor should be included? Make your case below.