May 21 2012 4:28PM GMT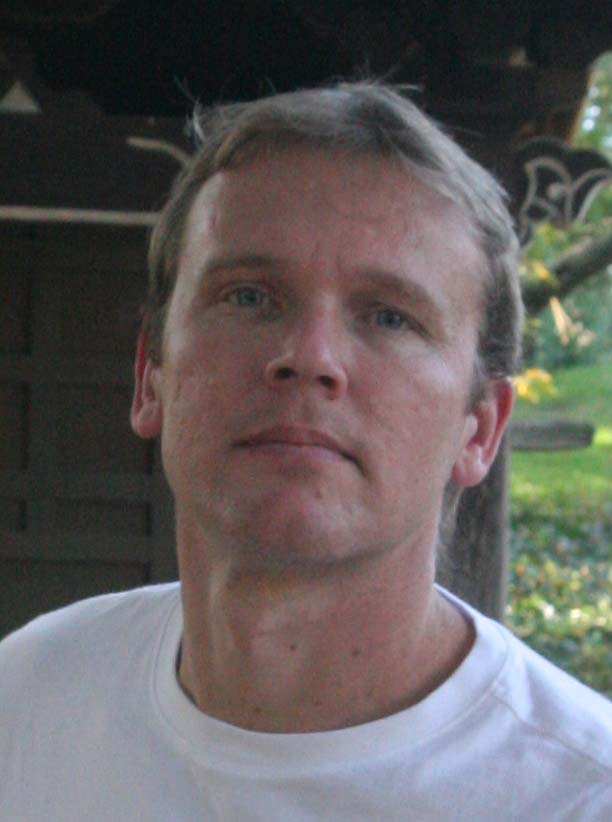 Profile: Barney Beal
In-memory! Cloud! Mobile!
There's no question what the dominant themes were at last week's Sapphire conference. They were writ large across the Orange County Convention Center and repeated mantra-like from the keynote stage.
Far less time was spent addressing SAP's core ERP business. In fact, when key executives did discuss "the core" it was to explain how they were not going to change it or disrupt their customer base.
That stands to reason, of course. Most industry observers will tell you that cloud, mobile and — maybe not in-memory, but certainly analytics and faster analytics, the core value proposition for HANA — are the key trends moving forward. A show like SapphireNow, is typically for roadmaps and grand vision.
Besides, co-CEO Jim Hagemann Snabbe did offer a few promises for enhancements to SAP's core ERP suite.
"We'll pay special attention to a new user experience for the business suite," he said during his keynote address. "It's time we get modern with interaction for our users, creating intuitive and consumer-like experiences."
Yet, a few statements from SAP's senior leadership should certainly have SAP customers questioning what happens to the core ERP product while SAP is focused on in-memory, cloud and mobile.
Take co-CEO Jim McDermott's statement from the post keynote QandA with press and analysts:
"On the implementation and ready-to-run Rapid Deployment Solutions, we view the partners consuming much more of the standard ERP business of SAP," he said. "Much more of that business will go to the partners. Their networks are more suited for that. We want to focus on mobile, in-memory, analytics and the cloud. We want to move our best people to these high value solutions and then teach the ecosystem what we do and how we do it."
Those looking for help from SAP with the Business Suite had better get friendly with their partner instead.
In fact, Snabbe and McDermott both made the case for cloud applications being fundamentally different from on-premise. While that's partly a shot at Oracle and it's either/or Fusion Application strategy, it also paves the way for a new wave of applications, led by SuccessFactors CEO Lars Dalgaard.
"I think it's a fundamental mistake to take an application designed for on premise consumption and just move it to the cloud," Snabbe said. "It will not give you the opportunity to scale and be profitable in the cloud. It's the easiest way to be fast to the cloud, but it's not going to bring you a successful business."
Indeed, Snabbe essentially dismissed a question from Foote Partners' David Foote, who said his research showed that pay for those with SAP skills tanked in the last quarter.
"The number of people deploying ERP is not going to increase rapidly," Snabbe replied. "Analytics is still growing rapidly, so is the cloud. Maybe it's more about defining SAP in its new categories when you look at the total need for skills, not just ERP. Those skills are rare and we are doing everything we can to expand the skills in those roles."
SAP's co-founder, Hasso Plattner, who has been laser-focussed on HANA for years, also gave a clue about the future of application development at SAP.
"We can write applications that are fundamentally different than the ones we have," he said. "SAP is not continuing to grind away on what we did 15 years ago."
In a highly technical address, Plattner explained that SAP's HANA in-memory technology can bring massive enhancements to OLAP that do not carry over to the same extent for OLTP.
"The difference is OLTP systems do single selects, mostly single selects, and OLAP systems do group selects," he said. "Single selects you cannot make much faster. Any database with a decent cache is doing this today. We cannot make it much faster. That is why OLTP can only be made faster to a certain degree."
Clearly, new analytical applications running on HANA, mobile and in the cloud — likely all at once — are the direction SAP is headed.
Of course, this does not mean the company is abandoning its core customers and all the revenue they provide. In fact, Plattner made that very case. He promised SAP would not build separate Business Suite functionality for HANA.
It does, however, provide some guidance on where SAP is headed and who's handling and innovating on the Business Suite moving forward.