Sep 6 2011 1:11PM GMT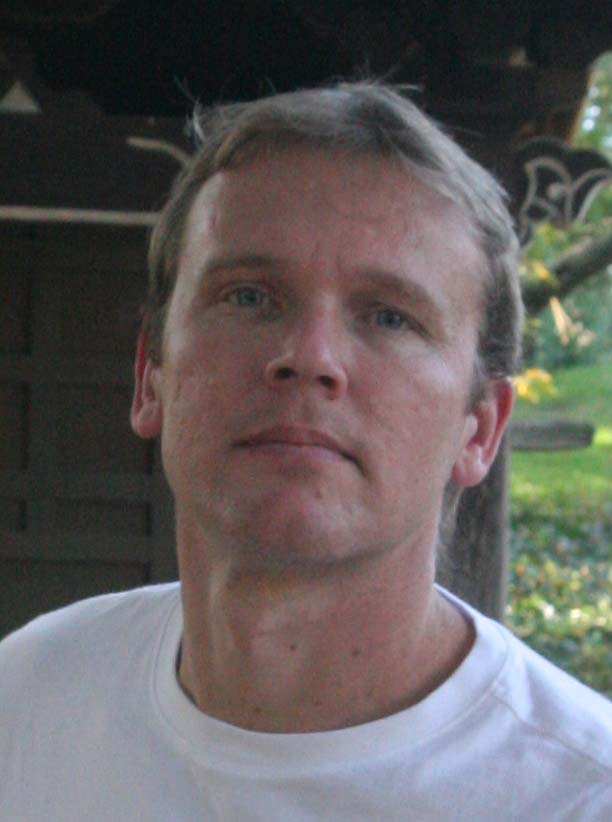 Profile: Barney Beal
Dreamforce has come and gone. So too has Labor Day.
That means it's time to clean out some of the notes from last week's conference in San Francisco and to stop wearing white pants.
A few thoughts…
What of VMforce?
To no one's surprise, one of the announcements from Dreamforce was that Salesforce.com is now supporting Java on its Heroku development platform. What does that mean for VMForce, its partnership with VMware to allow Java and SpringSource developers to build applications on Force.com?
When VMforce came along we wondered what it meant for Apex, the proprietary "Java-like" Salesforce development language. Now we wonder what Java on Heroku means for VMforce. Over at the Silicon Angle blog, Alex Williams was already sounding the death knell for VMforce as the two companies turn from partners to competitors. He writes:
This is a good lesson for us all. Be very skeptical of alliances between technology companies. Companies can easily become competitors, leaving users with the challenge of moving what they have developed to an entirely new environment.
Marc Benioff, Salesforce.com's CEO, again not so surprisingly, gave a halfhearted endorsement of VMforce in a question and answer session with press and analysts.
"Everything had to evolve and shift as we learned," he said. "We still have a tremendous relationship with VMware. Springsource will be integrated into Heroku and they're still a tremendous partner."
He did, however, address the future competition as it relates to the cloud.
"They're about the virtual machines and virtualization," he said. "We have a different approach to the Cloud, which is public services."
Salesforce.com's roadmap includes ERP… partnerships
While Salesforce.com has a longstanding partnership with FinancialForce, ERP took a more prominent role this year, with the company announcing a partnership with Infor and funding a supply chain start up in Kenandy.
The Kenandy announcement led to one of the funnier moments of Dreamforce. Sandra Kurtzig, chairman and CEO of Kenandy, and Ray Lane, managing partner at Kleiner Perkins, a backer of the venture, joined Benioff on stage. Benioff asked Kurtzig what technology she considered when launching the company — IBM, Oracle, HP?
"Are those guys still in business," she responded.
"One is. The chairman of HP is to your right," Benioff said, pointing to Lane.
Infor's partnership is interesting from a CRM perspective. Just before the announcement I talked with George Wright, Infor's senior vice president and general manager for CRM, on the show floor. I asked if they'd given up on the Epiphany product the company acquired with SSA Global. On the contrary, Wright said, Infor is leveraging Epiphany as part of Inforce Marketing, a marketing application built on top of Force.com.
That means Infor is basically ceding the sales force automation piece to Salesforce.com, at least in the SMB market. A case of "if you can't beat 'em, join 'em."
Meanwhile, Benioff said later that Salesforce.com is still building out the marketing cloud. He pointed to the investment in Radian6 and the importance of social media monitoring. However, as part of the partnership, Salesforce.com made an investment in Infor and one has to wonder if the recommendation engine of the marketing cloud won't come from the ashes of Epiphany.
Dennis Howlett has a full take on Salesforce.com's ambitions for manufacturing ERP in the cloud.
Social monitoring and interest from HR
One interesting tidbit from Autodesk , the CAD software company that recently adopted Radian6. It's created a hub and spoke model for social media within the company. Every department is exploring social media in its own way, while getting feedback and best practices from a core group, explained Dan Zucker, the social media manager in worldwide marketing.
That includes the HR department, which is considering social media as a way to recognize and promote employee performance. Social media also has potential as a recruiting tool for the company, according to Marcel Lebrun, general manager of Radian6. Other organizations are also beginning to explore social media and HR, he added.
Marc Benioff is a rock star
Finally, if hanging out with people like Will.i.am, Neil Young, MC Hammer and gracing the cover of Forbes, the business world's Rolling Stone, weren't enough. If erecting posters of that very cover all over the Moscone center and giving every attendee a complementary (or is it complimentary) copy of the magazine that named Salesforce.com the most innovative company in the world weren't enough. Then let me share this anecdote to prove Marc Benioff is a rock star.
Walking down Third Street on the way to the Moscone Center on Wednesday, I caught sight of a woman with an ear-to-ear smile. She was holding a camera in her hand and seemed she just had to show somebody. I was there, so she showed me. It was a picture of her and Marc Benioff. She was absolutely giddy.
Just a small data point on what passionate leadership can do for a company.