May 23 2011 2:29PM GMT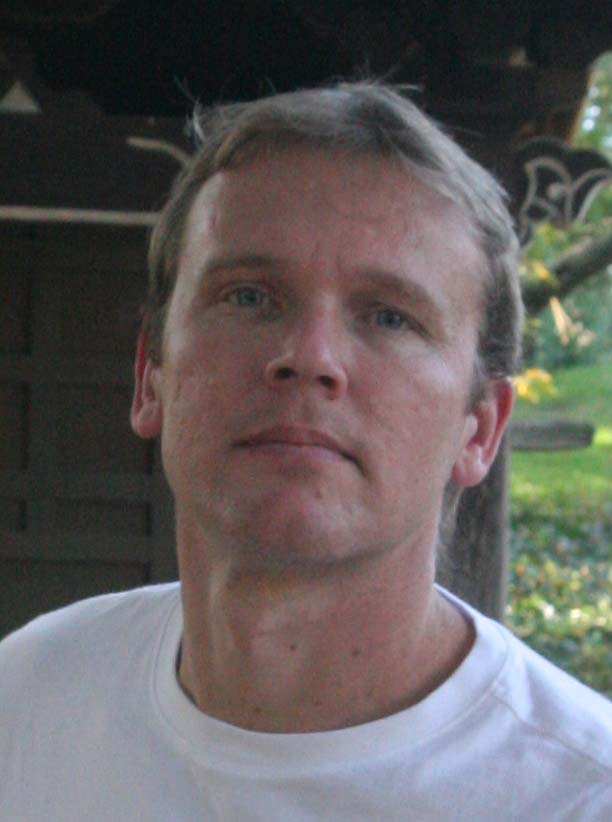 Profile: Barney Beal
Gabriel Byrne opening the first keynote; Michio Kaku calling the H1B visa the foundation of the American economy; SAP customers like Boesch, Colgate-Palmolive and Nestle singing the praises and power of in-memory computing; Sting — SAP's annual Sapphire conference had plenty of razzle-dazzle and some serious production values.
What about the value customers are trying to get out of their existing investments?
SAP's challenge in balancing its innovation vision with meeting the day-to-day needs of its longtime customers is no small task.
One needs only to talk to Tim Birnley, director of enterprise applications at Bentley Systems Inc., an Exton, Penn.-based CAD software maker.
Bentley is solidly an SAP shop and an up-to-date one at that.
It runs ECC 6.0, BI 7, Enterprise Portal 7, Process Integration 7, CRM 7, Business Planning and Consolidation installed on the Business Warehouse and NetWeaver.
"There's a bias [toward SAP]," Birnley said of his company's approach to new IT projects."They're not the only thing, but they're involved in everything we do."
Yet, when it comes to SAP's biggest initiatives – HANA and mobility – Bentley is taking a slower approach. First with HANA and in-memory computing power:
"The price is concerning," Birnley said. In fact, Bentley held off on adopting? the predecessor to HANA, SAP's Business Warehouse Accelerator, for that reason as well.
"We elected not to go there for two reasons," Birnely said. "One was price. The second, was do we really need the data that fast? We're not making minute critical business decisions every minute. We're a software company."
Speeding up a report that takes five or 10 minutes doesn't justify the cost for Birnely. However, once SAP has its applications running on top of HANA, that's a different story and one of interest for Birnley given the potential performance gains it brings.
And mobile? Even before SAP rolled out its latest Afaria and Sybase Unwired Platform (SUP) releases, Bentley was exploring mobile.
"We did a lot of investigation on mobile with SkyTech and others," Birnley said. "I've got a brilliant development team and we started looking at what are our critical points in business."
With a global business, the proverbial "sweet spot" for mobile applications was travel approvals, so Birnley had his team build out a mobile app for BlackBerry to speed up the approvals process. Then he ran the metrics on it.
"We were only getting 3-4% usage of these tools which we only used internal resources for," he said. "I was expecting 30%. When you hear all the noise [about mobile applications], in my opinion [usage] is low."
While Birnley considers his company "bleeding edge" when it comes to new technologies, thanks largely to the founder's focus on innovation, all projects still require a detailed business case.
"So I said we have a 3,000-person workforce globally. How much do I want to spend on mobile applications? Afaria and SUP are not cheap," Birnley said. "I need an SVP [senior vice president] to come show me numbers that show me where going to generate this much additional revenue, this many more sales to generate a half million dollars in profit to cover this expenditure."
Even Solution Manager, SAP's highly-regarded but underused application lifecycle management tool, doesn't get the usage one would expect from a software development company. Bentley uses Solution Manager to stay up to date on all the latest enhancement packs but priorities are elsewhere.
"You look at it and say. 'am I going to take the resources and put them almost on an IT tool or am I going to put them on something to generate revenue or reduce costs?'," Birnley asked.
It's not just Birnley and it's not just this year either. We heard similar feedback at the 2010 event.
Of course, for SAP to take the stage last week and not produce anything new or innovative would only earn it more condemnation from the press and customers alike. That led to co-CEOs Jim Hagemann Snabbe and Bill McDermott holding hands on stage and McDermott proclaiming, "last year we signaled the innovations that are coming and now they're all here."
I spoke with some customers who, while not necessarily ready to adopt in-memory, are encouraged by recent developments.
"Over the last two years the big change has been the pace they've been able to deliver at," said Nigel de Voil, head of Business Systems, with U.K.-based Camelot, which operates the national lottery.
Really, it's the Colgate-Palmolives and Nestles of the worlds that are going to be the early users of in-memory and likely only users for a while, given the costs and business needs that require that sort of speed. In fact, general availability of HANA doesn't arrive until next month.
Rapid Deployment or On Demand?
That's not to say there was nothing to help SAP customers get more out of existing releases. SAP seemed determined to push its Rapid Deployment Solutions in particular. It promises small, business process level implementations, flexible licensing scenarios, faster roll outs – none of which sounds like the SAP many people are familiar with. It represents an acknowledgement by the company that it needs to provide customers some help with launching its software. However, those are the same sort of benefits that SAP promises with on-demand apps. While SAP touts this as "choice" it's not much of one for some.
Craig Pederson, director of IT, e-commerce and CRM with Hunter Douglas, a maker of custom window treatments, said he rolled out SAP CRM to a 200-person sales force with the Rapid Deployment Solution and Sales On Demand wasn't a consideration.
"We're an ECC back end," he said. "Because of the integration requirements, we were far better off with SAP CRM."
With Sapphire over and the SAP customer base "fired up" (in the words of co-CEO Bill McDermott "who wants to be a winner"), now let's see what those customers are doing with what they already have.