Sep 17 2013 2:54PM GMT

Profile: Tony Bradley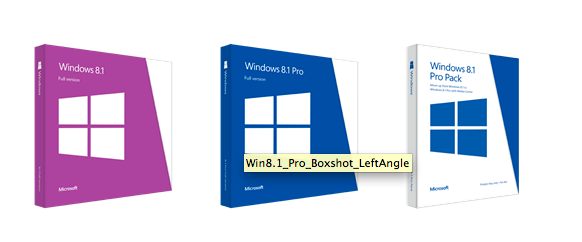 When Windows 8.1 reached RTM, it was originally reserved strictly for manufacturers and key enterprise clients, which led to a lot of disgruntled developers. Developers complained that they also need access to the final release of Windows 8.1 so they'd have time to polish and fine tune their software to work with it.
Microsoft relented and backtracked on that policy, and announced that Windows 8.1 would be made available to MSDN and TechNet subscribers. That day has arrived.
A Windows For Your Business blog post explains, "Beginning today, TechNet and MSDN subscribers will now have access to Windows 8.1 Enterprise RTM. This also includes access for Volume License (VL) customers with an active Software Assurance (SA) agreement, as you receive a TechNet subscription as part of SA."
For the rest of you, there's some news about Windows 8.1 as well. The update to Windows 8 will be available as a free download from the Windows Store for current Windows 8 users as of October 18. A Blogging Windows post shares some new information about pricing and availability for everyone else. "While pricing varies by market, in the U.S., Windows 8.1 will be available for $119.99 ERP (U.S.) and Windows 8.1 Pro will be available for $199.99 ERP (U.S.). The pricing and editions for Windows 8.1 are similar to what we have today for Windows 8."
The post also explains that users with Windows 8.1 will be able to purchase a Pro Pack for $99.99 that unlocks the features of Windows 8.1 Pro and adds Windows Media Center if they change their minds later and decide they'd like to upgrade to the more powerful version of Windows 8.1.
I'm an MSDN subscriber, so I'll be downloading the final release of Windows 8.1 and checking it out. Let me know if you have any specific questions or concerns you'd like me to investigate.