Jul 18 2013 3:35PM GMT

Profile: Tony Bradley
Do you know what sucks? Having your smartphone or tablet die in the middle of the day. Do you know what sucks more? Having your smartphone or tablet die in the middle of the day when you're nowhere near an outlet to recharge it.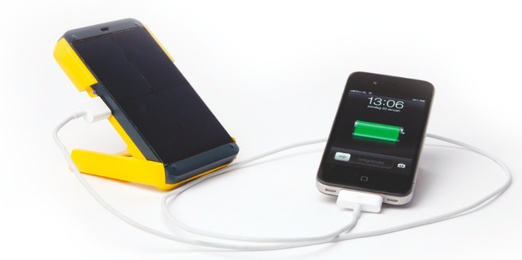 If you take a Waka Waka solar-powered charger with you, though, you'll be able to recharge just about any mobile device as long as you can find some sunlight. The device itself is about the size of a pack of 3×5 index cards. It's relatively compact, but it's a bit bulky for carrying around in a pants pocket.
The little device comes in handy, though. You can fully charge the Waka Waka in about four hours by plugging it into a power source via the micro-USB port, or in about eight hours of exposure to sunlight. It has a USB port that you can connect just about any mobile device cable to in order to charge it up.
As an added bonus, the Waka Waka charger is also a flashlight and emergency beacon. It has been designed with some unique use cases in mind. The front folds down to create a stand for the flashlight which can be adjusted to various angles. It has a hole the size of a standard plastic pop bottle cap so you can use a pop or water bottle as a stand for the light. You can also suspend the flashlight using a string laced through the top of the of the Waka Waka, and then through the pop bottle hole.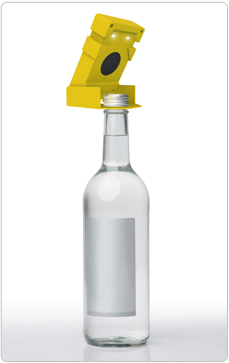 The LED lights are blindingly bright. Waka Waka claims that the flashlight will work for 20-plus hours if the device is fully charged. If you hold the button down, the flashlight will flash–I believe it's the morse code sequence for "SOS".
I spend most of my time in my office or car, where there is ample access to power. But, if I go hiking or camping, or on a road trip, or other adventure, I plan to pack the Waka Waka, or stash it in the glove compartment. I like the peace of mind that comes with knowing I have power to charge my phone, a flashlight, and an emergency beacon as long as the sun is shining.