Mar 15 2013 2:00PM GMT

Profile: Tony Bradley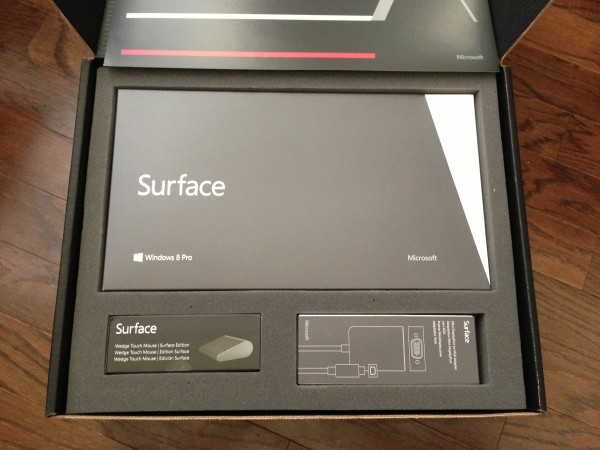 Day 2 of the 30 Days with Surface Pro series focused on the unboxing experience.
To be fair, I did not buy a Surface Pro, and my unboxing experience may not be indicative of what you might expect if you buy one for yourself. Microsoft is letting me borrow the Surface Pro for the purposes of this 30-day immersive review, so my Surface Pro came with both a Type and Touch cover, a Wedge mouse, and adapters to connect either a standard VGA or HDMI monitor to the display port on the Surface Pro.
So, with that full disclosure out of the way, I'll say that Microsoft has taken a page from the Apple playbook. Microsoft has paid significant attention to every last detail.
Read Surface Pro, Day 2: Unboxing the tablet to learn more.