Mar 18 2013 1:18PM GMT

Profile: Tony Bradley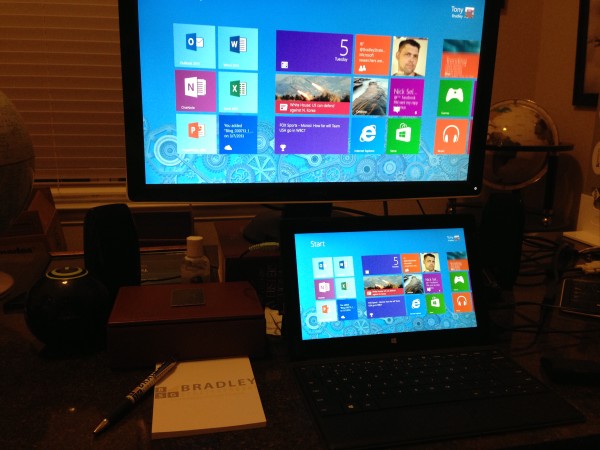 For Day 5 of the 30 Days with Surface Pro series, I had to make some changes in order to use the Surface Pro as a "desktop PC" connected to an external monitor.
Because I am using the Type cover of the Surface Pro as my keyboard while sitting at my desk, it means I have to have the Surface Pro set up like an ultrabook–open on the desktop, propped up on the kickstand. However, because I've connected it to an external monitor, I find it distracting to have the display mirrored on the Surface Pro at the same time. I also ran into some issues trying to get the resolution of the external monitor configured properly.
Read Surface Pro, Day 5: Tweaking the display for more details on the issues I encountered, and how I set things up so I can use the Surface Pro with an external monitor.