Feb 19 2013 9:06AM GMT

Profile: Tony Bradley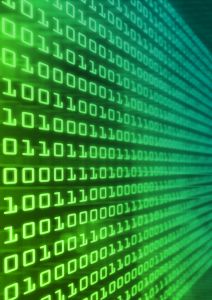 Perhaps you've heard that we're in the "post-PC era" now. Thanks to the advent of Apple's iPhone and iPad, coupled with innovations from younger challengers like Google and Amazon, we face a brave new world where PCs are obsolete.
Well, not quite. You can stop imagining The Matrix and Minority Report, or thinking about Skynet or the singularity. We're still quite far from any such dystopian future (although self-thinking quadrocoptors armed with weapons and capable of working in harmony together do make you wonder).
The "post-PC era" is dependent on how you define a "PC" in the first place. If you mean a box that sits under your desk built on Intel hardware and running the Microsoft Windows operating system, then I can see how you can make a case that we're moving beyond that era. However, if you define a "PC" as a "personal computer", then Macs, Chromebooks, smartphones, and tablets are all still PCs.
I recently explained, "There is an evolution taking place. It's not "post-PC' really, any more than a Prius is a "post-combustion" vehicle. As feature phones have evolved into smartphones, and tablets of all sizes have sprung up seemingly out of nowhere, there's a lot of hype about their impact on the PC market, and how the tablet market is cannibalizing or killing the PC market."
In that post, I noted that TechCrunch lists Google, Amazon, Samsung, Apple, and Microsoft as the companies racing to dominate the "post-PC era". I narrowed the list down to just Microsoft and Apple, because they're the only two who have the "PC-era" element, so they're the two companies in a position to merge PCs and "post-PCs" together.
It's Microsoft's game to lose, though. Microsoft has a virtual monopoly of the desktop OS market–the "PC era". Microsoft owns a dominant chunk of the productivity software market with Microsoft Office. And, Microsoft has a massive stake in providing the servers, and backend infrastructure (Exchange, SharePoint, Lync) that all of these "post-PC era" devices need to connect to. To top it all off, Microsoft has its own smartphone OS, its own ARM-based mobile device OS, and it has Windows 8 which blurs the line and delivers "PC" and "post-PC" in a single machine.
Microsoft has all of the elements it needs to engineer the evolution from PC to post-PC. Of course, there are alternatives out there for everything Microsoft does. There are other desktop and server operating systems, other office productivity suites, and competing backend and cloud-based services, and–when it comes to smartphones and tablets–Microsoft is late to the game and playing catchup with Apple's iOS and Google's Android platforms.
It's Microsoft's game to lose. Unfortunately, it's very hard to predict which way the future will take us. Microsoft seems to make major strategic errors and marketing blunders on a regular basis. Of course, people have been slamming Microsoft and writing its obituary for years-decades, really–and Microsoft is still on top of most markets it competes in.