Sep 26 2013 11:09AM GMT

Profile: Tony Bradley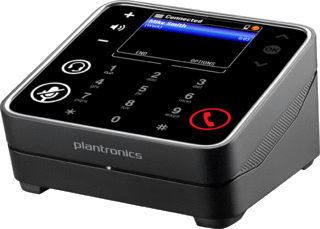 I spend a lot of time on calls. My inbox is bombarded with tech companies wanting to brief me, or walk through a demonstration of their products or services. Part of my job as an analyst and tech writer is to engage with those companies, and that means spending a lot of time on the phone.
I prefer to multitask, though. I want my hands free so I can type notes related to the call, or browse the Web and reply to emails. Answering a short call on my iPhone is one thing, but it gets uncomfortable holding a smartphone to my ear for 30 minutes, or an hour, or more. Yes, I can put it on speaker, and that's better than holding it up to my head for prolonged periods, but it's not ideal and it only works for calls that are made to or from the iPhone.
That's where the Plantronics Calisto comes in. I have an 800 series Calisto with an option PA50 wireless Bluetooth lapel microphone that sits on a charging base attached to the side of the main unit.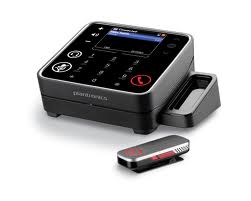 I paired the Calisto with my iPhone, so I can place outgoing calls from the main unit, or answer incoming iPhone calls using the Calisto. It's also attached to my Windows 8.1 PC, though, which means I can use it for Lync, and Skype calls, or set the Calisto microphone and speaker to be used for video conferencing calls on WebEx or other platforms. The 830 and 835 models can also connect to an analog phone line.
The volume of the Calisto speaker is respectable. I typically don't have it set very high, but I can crank it up if I need to step into the next room to get a cup of coffee. The wireless lapel mic gives me the freedom to roam my office while still being able to speak clearly on a call. I don't have to yell into the base. I can also answer calls, end calls, or mute myself directly from the wireless lapel mic.
My biggest complaint about the Calisto is that it's sometimes frustrating to use the base itself. It uses old-fashioned touch keys–like on my microwave–but they're not sensitive enough. I frequently find that I have to try two or three times to get a button to register, or push extra hard. Plantronics should either use physical keys with tactile response, or improve the touch sensitivity so it works more seamlessly.
With the technology today, using the Calisto isn't all that different from using a headset. As I wrote recently, I'm also a fan of the Logitech H820e wireless headset. The Logitech headset doesn't pair with my iPhone, though, and it can't connect to an analog phone line, and sometimes I don't want to have headphones on my ears for an hour, and I'd just prefer to listen to the call over a speaker.
The standalone Calisto 820 base unit is discontinued, but you can buy the 825–which includes the wireless Bluetooth mic–for $180 through Plantronics retail partners.