---
March 26, 2013 8:47 AM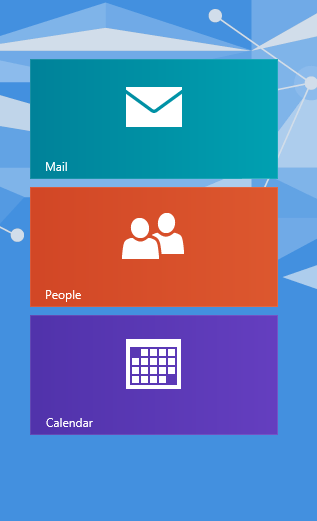 Microsoft would like me (and you, and everyone else) to embrace Windows 8, and do as much in the Modern / Metro interface as possible. For Day 9 of the 30 Days with Surface Pro series, I am exploring a few of the primary default apps in Windows 8: Mail, People, and Calendar.
Modern / Metro will be the future of Windows. The "desktop" still exists for legacy software, but eventually–say by Windows 9 or Windows 10–Microsoft will phase that out. As more devices come out built with the Windows 8 touch interface in mind, and more apps come out designed specifically for the Windows 8 Modern / Metro interface, and more people embrace the new way of working with Windows, the old way will slowly fade away.
For now, though, that vision is a bit of a pipe dream. Windows 8 is more of a hybrid, dual-OS that often seems confused (and confusing) about whether it's the new Windows or the old one. But, it's a baby step, and it's just the first step of a journey Microsoft has to go through in order to transition hundreds of millions of Windows PC users to a new way of thinking and working with their PCs.
Microsoft developed a variety of very nice apps for Windows 8, including Music, Messaging, and Maps, in addition to Mail, People, and Calendar. I chose to focus on those three apps in particular because they are the ones most vital to using a Surface Pro productively. The challenge is basically to determine whether or not I could, in fact, rely on Mail, People, and Calendar to get real work done, and function on a Surface Pro using these default apps rather than using legacy software like Microsoft Outlook that runs in the desktop.
For more, read Surface Pro, Day 9: A closer look at the default apps.
March 21, 2013 10:52 AM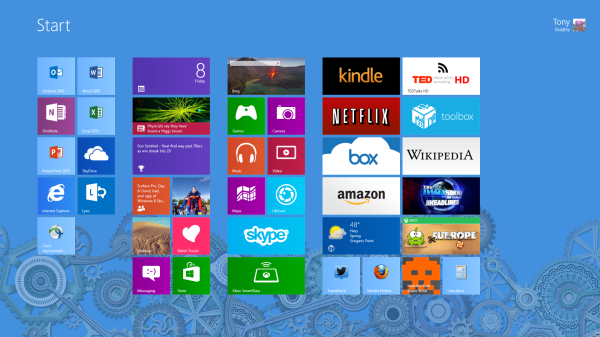 I spent Day 8 of the 30 Days with Surface Pro experiment customizing the Windows 8 Start screen.
Part of the beauty and value of the colorful background, and large tiles on the Windows 8 Start screen is in arranging them the way you want. By grouping the apps in a way that makes sense to you, and by enabling Live Tiles where applicable, you can create a Windows 8 Start screen that is both visually appealing, and fosters efficiency and productivity at the same time.
I spent Day 8 removing apps I didn't want cluttering the Start screen, regrouping the apps the way I prefer them, resizing the tiles as needed, and changing the background color and image for the Windows 8 Modern / Metro interface to make the Surface Pro setup uniquely mine.
Read Surface Pro, Day 8: Configuring the Start screen for more about how to customize the Windows Modern UI to be uniquely yours.
---
March 20, 2013 2:18 PM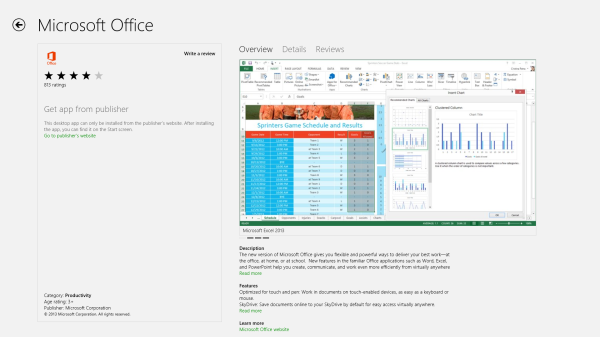 Pop quiz: How do you install software from a DVD on a device that has no DVD drive? Day 7 of 30 Days with Surface Pro is dedicated to answering this very question. Actually, I examine the broader issue of installing applications on a Surface Pro–not necessarily just from a DVD.
The preferred method for Windows 8 apps is to just use the Windows Store and download / stream software to the Surface Pro. However, I also have a variety of legacy Windows software on discs, and I needed to find a way to get it from the disc to the Surface Pro.
Read Surface Pro, Day 7: Installing software for more details about my experience acquiring and installing software on a device with no CD or DVD drive. There are a variety of options: connect an external DVD drive via USB, copy the installation files to a USB thumb drive, external hard drive, or SD memory card, or use another computer that does have a DVD drive and share the drive or folder across a network.
---
March 19, 2013 11:44 AM
Windows 7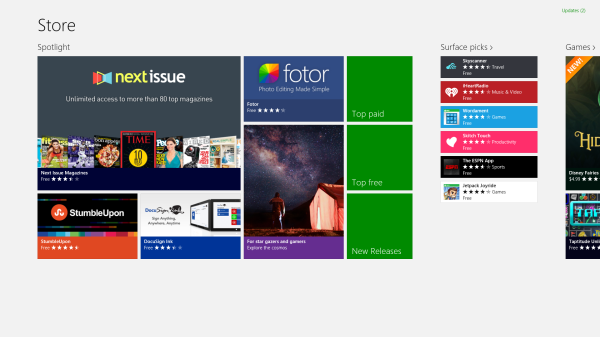 Is there a great way to filter and organize tens of thousands–or hundreds of thousands–of apps? It's an elusive goal, and I'm not sure it's even attainable. For Day 6 of the 30 Days with Surface Pro series, I examine the Store app, and take a closer look at the Windows Store.
If you have a Surface RT (or other Windows RT-based device), the Windows Store is the only way to get new software. On a Surface Pro (or other Windows 8-based device), you can install legacy Windows software and full applications designed for Windows PCs, but you still have to use the Store app to find apps designed to work with the tiled Modern / Metro Start screen in Windows 8.
For example, I have OneNote 2013 installed on my Surface Pro because I installed Office 2013. When I use that application, though, it takes Windows 8 into Desktop mode. I also have OneNote MX installed on my Surface Pro. It is designed to be used with the touch-enabled Windows 8 Modern UI. They both work fine, but I actually prefer OneNote MX when using the Surface Pro as a tablet because it was designed with touch input in mind.
What about other apps, though? How are they organized in the Windows Store. How do I find new apps that might interest me? To learn more about Windows 8 apps and the Windows Store, check out Surface Pro, Day 6: Good, bad, and ugly of Windows 8 Store.
---
March 18, 2013 1:18 PM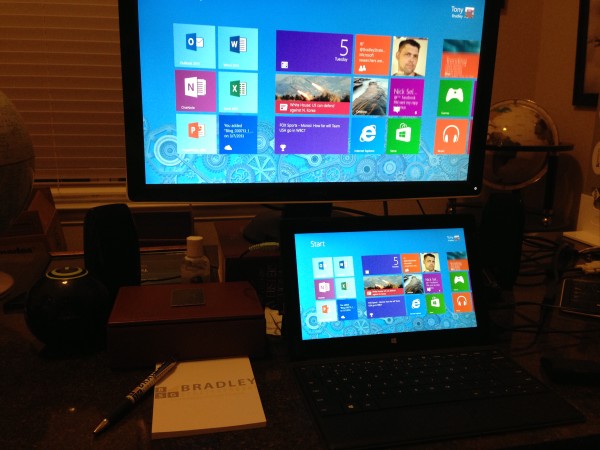 For Day 5 of the 30 Days with Surface Pro series, I had to make some changes in order to use the Surface Pro as a "desktop PC" connected to an external monitor.
Because I am using the Type cover of the Surface Pro as my keyboard while sitting at my desk, it means I have to have the Surface Pro set up like an ultrabook–open on the desktop, propped up on the kickstand. However, because I've connected it to an external monitor, I find it distracting to have the display mirrored on the Surface Pro at the same time. I also ran into some issues trying to get the resolution of the external monitor configured properly.
Read Surface Pro, Day 5: Tweaking the display for more details on the issues I encountered, and how I set things up so I can use the Surface Pro with an external monitor.
---
March 16, 2013 5:26 PM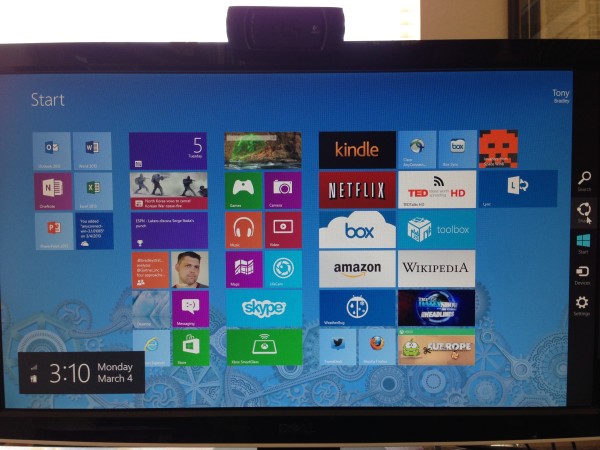 Diving in to the 30 Days with Surface Pro experience requires figuring out how to get around in Windows 8. Windows 8 was designed from the ground up for touch, so the conventions for getting things done are different than the point-and-click menus I've been used to for decades with all of the previous versions of Windows.
I won't lie, I was not a fan immediately. I'm apparently not alone. I have seen a barrage of articles from tech sites, and tools developed specifically to "help" people get Windows 8 to look and act like Windows 7 and make all this new stuff disappear. But, if I wanted all of the new stuff to disappear, I would just stick with Windows 7 rather than upgrade to Windows 8 and try to make it be Windows 7. That's just silly.
An additional challenge for Windows 8 and working with the Surface Pro is how to get around the OS when I am using the tablet as a "desktop PC". It took a bit to get used to the touch and swipe gestures for navigating Windows, and then I had to go through a whole learning curve again to figure out how to do those same things using a mouse.
Eventually I got it all worked out. Read Surface Pro, Day 4: Navigating Windows 8 for more details.
---
March 15, 2013 4:00 PM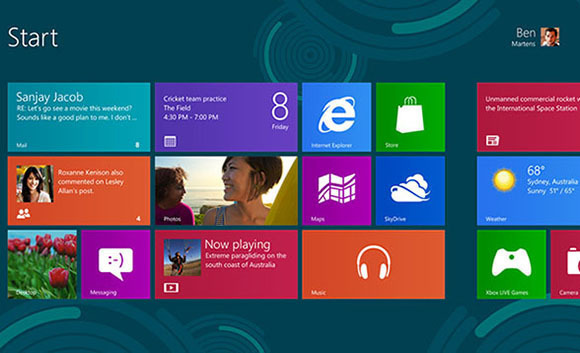 You've probably heard by now that Windows 8 is the most dramatic overhaul of the operating system since the inception of Windows. That's true on many levels, one of which is how you log in.
For Day 3 of the 30 Days with Surface Pro series, I explore the different methods of logging in. You can log in using a local account that exists only on that specific PC, or you can log in with a Microsoft account, or you can connect the Surface Pro (or a Windows 8 PC in general) to a Windows network domain. The features and capabilities of Windows 8 vary greatly depending on which of these methods you choose.
Many of the features of Windows 8 rely on the Microsoft account. If you log in locally, or connect to a network domain, you eliminate some of the best benefits of using Windows 8 in the first place. With a network domain login it's still possible to also connect with a Microsoft account, but that option has to be sanctioned and managed by the IT admin through network policies.
To learn more about the pros and cons of the various ways of logging in to Windows 8, read Surface Pro, Day 3: Logging in to Windows 8.
---
March 15, 2013 2:00 PM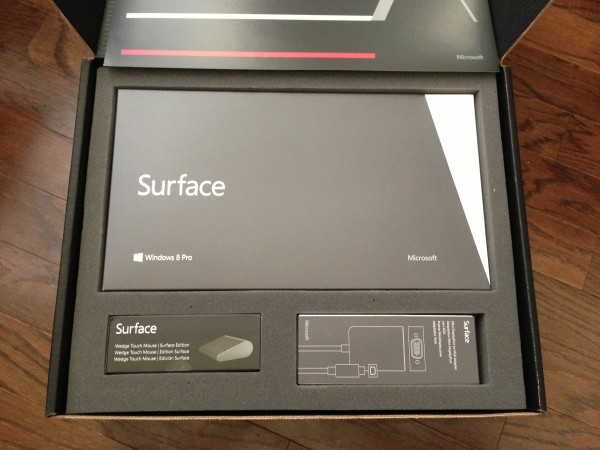 Day 2 of the 30 Days with Surface Pro series focused on the unboxing experience.
To be fair, I did not buy a Surface Pro, and my unboxing experience may not be indicative of what you might expect if you buy one for yourself. Microsoft is letting me borrow the Surface Pro for the purposes of this 30-day immersive review, so my Surface Pro came with both a Type and Touch cover, a Wedge mouse, and adapters to connect either a standard VGA or HDMI monitor to the display port on the Surface Pro.
So, with that full disclosure out of the way, I'll say that Microsoft has taken a page from the Apple playbook. Microsoft has paid significant attention to every last detail.
Read Surface Pro, Day 2: Unboxing the tablet to learn more.
---
March 15, 2013 11:47 AM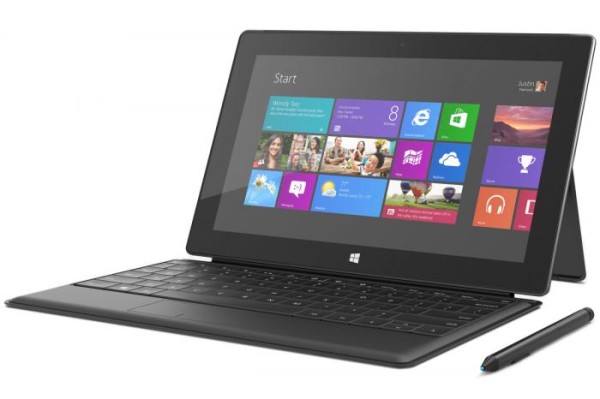 Well, I guess I'll find out. And, if you follow the 30 Days with Surface Pro series you can find out as well–living vicariously through my experience.
I've done a variety of these 30-day immersion experiments over the past couple years. I gave up Microsoft Office and used Google Docs instead for a month. I switched from Windows to just use Ubuntu Linux for a month. I abandoned my iPhone and used a Windows Phone smartphone instead for a month. The idea is to completely immerse myself in the product or service from the perspective of a newcomer who isn't familiar with it.
This month I'm setting aside my MacBook Air and iPad, and just using a Surface Pro as both my PC and my tablet. The beauty of the Surface Pro is that it is a complete Windows PC–with hardware and horsepower to match most middle-of-the-road laptops–delivered in a tablet form factor. It can run traditional Windows software and be a fully functioning PC while I'm sitting at my desk, and deliver the features and benefits of a tablet at the same time. Or, at least that's what the marketing brochure claims.
So, check out 30 Days with Surface Pro, and follow my journey as I put the Surface Pro to the test to find out if it can live up to expectations and truly be both a PC and tablet in one.
---
February 21, 2013 10:00 AM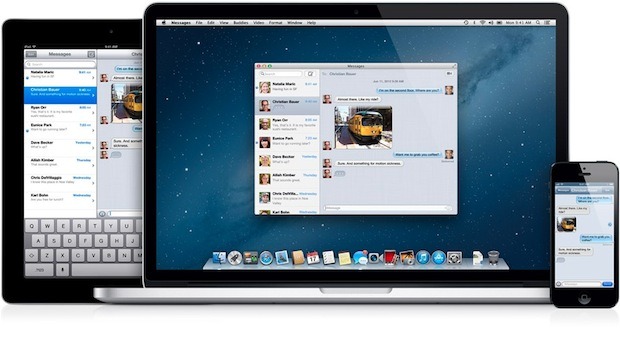 Android, iOS, Windows Phone, and BlackBerry are all solid, capable mobile platforms on their own. What makes one better than another depends on how you use it, and what you use it with. The ecosystem you prefer has a significant impact on the mobile device you choose.
All of the devices can play with other tools and services to some extent. But, Android smartphones are natively woven into the Google ecosystem by default. If you use Gmail, Google Apps, and other Google services for most of your communications and productivity, an Android smartphone just seems like a natural extension of that ecosystem. It just works.
The same can be said of the Apple ecosystem. Someone who has a Mac, and an iPad, and used iCloud has a vested interest in choosing an iPhone. Photos are magically streamed between all the devices. Documents are synced. Browser tabs open on one device can be viewed from another. Reminders and Notes are automatically synced. It's a beautiful thing.
Businesses and individuals who live in a Windows world have a reason to go with a Windows Phone smartphone. The integration with SkyDrive, Microsoft Office productivity tools, and the rest of the Microsoft culture provide a more intuitive, consistent experience.
Unfortunately for BlackBerry, it doesn't have the same sort of broad ecosystem to fall back on. It's a nice mobile OS on a solid device, and it can be connected to the tools and services provided by the other ecosystems. It just lacks the native integration that make Android, iOS, and Windows Phone more appealing for businesses or individuals who are already invested in an Android, iOS, or Windows culture.
The ecosystem alone won't make or break a mobile device. But, choosing a mobile platform that fits best with the tools and services you use everywhere else just makes life easier.
---