---
September 12, 2013 3:14 PM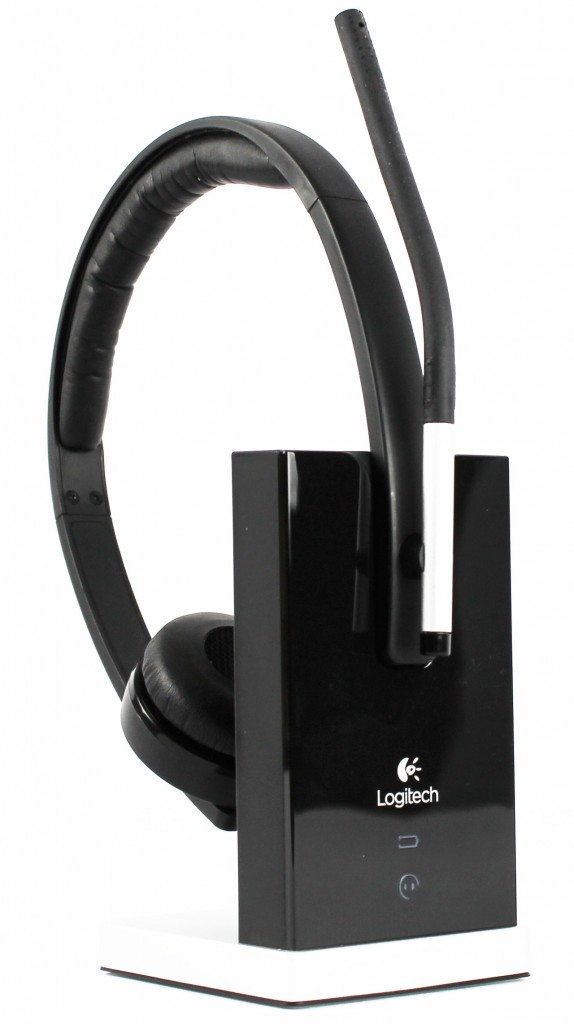 I like to listen to music while I work. I also engage in more than my fair share of online presentations and video conferencing sessions. A great set of speakers is nice, but nothing compares to using a good set of headphones. Instead of competing with every other sound in your office, a headset makes it seem like the sound is emanating from the middle of your brain.
Of course, not all headsets are that great. The sound quality of the headphones and the microphone on most headsets is inferior to what you can get with good speakers and a standalone microphone. With a wired headset, you also have to deal with cumbersome cord tethering you to your desk and potentially knocking things over when you turn your head.
That's why I was excited to check out the Logitech H820e wireless headset. There is a single-earphone version as well, but I tested out the dual-earphone H820e headset.
The headset is great for an office desk. The base station is attractive, and the headphones sit down on the base to charge when not in use. Whenever I need them, the headphones are sitting right there, fully charged and ready to go. The base station connects to AC power for charging, and to your PC via USB.
The headset has acoustic echo cancellation, and a noise-cancelling microphone. The H820e headset has a DSP (digital signal processor) to optimize sound quality. Sound quality is very good, but seems to be lacking a little on the low range. I like my music with a lot of bass, and the H820e headset couldn't match the audio range of my Microsoft LifeChat headset, or the speakers and subwoofer connected to my computer. Aside from a lack of bass, though, sound quality is great.
The tradeoff for the bass is that I get sound pumped directly to my ears without being tied to the desk. I was able to walk from one end of my house to the other with no degradation of sound quality. The freedom to move about is awesome.
The headset is designed for business use. Logitech has taken steps to optimize the H820e for use with unified communications tools like Skype or Microsoft Lync. Another upside is that Logitech provides a two-year warranty for the headset.
The biggest downside, in my opinion, is price. The dual-headphone H820e headset is $200, and the single-earphone H820e is $180. That's pretty steep. But, 10 hours of wireless talk time, solid quality, and a two-year warranty may make up for it.
August 22, 2013 10:48 AM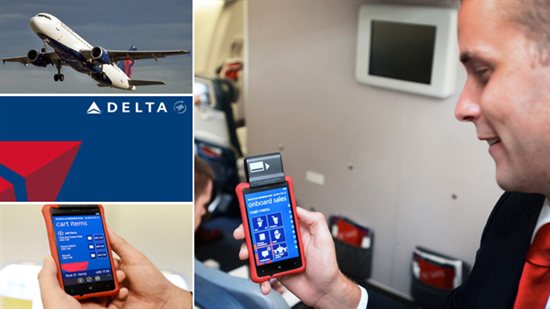 Delta Airlines announced today that it's equipping its 19,000 flight attendants with Windows Phone devices. The Nokia Lumia 820 handsets will be in use effective today for completing in-flight purchases.
Delta Airlines–named by Fortune magazine as the most admired airline worldwide in its 2013 World's Most Admired Companies airline industry list for the second time in three years–gets more than 160 million passengers from Point A to Point B every year. Perhaps that accolade has something to with Delta's drive to embrace innovative technologies. Delta has also revamped its self-service kiosks, and provides its Fly Delta app for iPhone, Windows Phone, Android, and BlackBerry smartphones, as well as for the Apple iPad. Delta offers in-flight Wi-Fi on more than 800 of its aircraft.
A Microsoft blog explains that Delta Airlines is embracing a Microsoft-centric solution as a part of a fleet-wide upgrade to improve the in-flight experience for passengers. "These in-flight, Wi-Fi connected devices will leverage an Avanade point of sale (POS) experience on the Microsoft Dynamics for Retail mobile point-of-sale platform."
The Windows Phone smartphones will be used for more than just point-of-sale transactions, though. Flight attendants will be able to take advantage of the Windows Phone Live Tiles for immediate access to information such as passenger manifestos, frequent flyer details, connecting gate information, flight attendant schedules, local weather, and more. The integration with Microsoft all also enable flight attendants to access their email from the Lumia 820 devices.
I don't often make in-flight purchases. I figure the airline has nickel-and-dimed me enough before I even step on the plane: "Thank you for traveling with us. Will you be bringing clothing on your trip? Very well, that will be an additional $25. Would you like to have two inches of extra legroom? Great, that will be an extra $40. Oh! You have a second bag of clothing? That will cost you $35 more."
So, yeah. By the time we're at 30,000 feet and they want to sell me a miniature can of Pringles I'm not really interested. But, good to know that if I choose to buy any over-priced goods while flying on Delta Airlines, the flight attendants will be equipped to streamline that process thanks to Windows Phone and Nokia Lumia 820 smartphones.
---
August 14, 2013 10:18 AM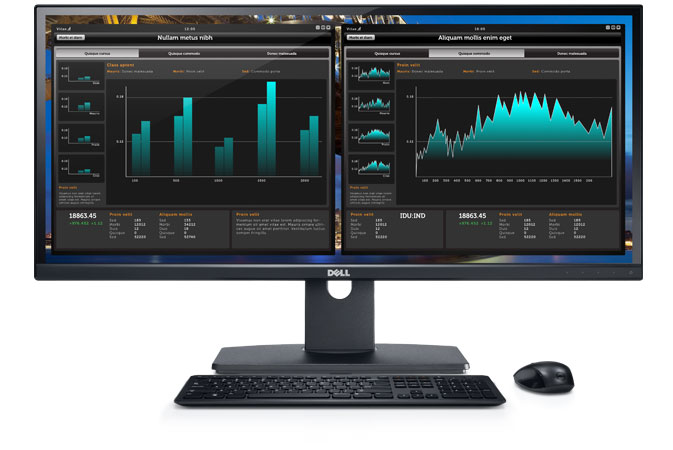 Dual monitors? We don't need no stinkin' dual monitors. At least, not as long as we have an ultra wide Dell u2913wm monitor that is.
I've long tried to do some sort of dual-monitor setup. I spend all day bouncing back and forth between researching topics online, and writing about them in my word processor, with a generous helping of social networking distractions thrown in every day. While I appreciate the ability to multitask between various windows and applications, it would be much more efficient to have them all open and in view simultaneously–and that takes a lot of display real estate.
One of my teen sons has a dual-monitor setup on his desk, and the other has a triple-monitor configuration. They use theirs for important things like playing Call of Duty on one screen, while reading Reddit or watching a show on Netflix on the other screen at the same time. It turns out, though, that a dual-monitor configuration is not always simple. Depending on your PC, graphics card, and monitor hardware it can be a very complex, tedious task, or in some cases it may simply not be possible.
My primary PC is a MacBook Air, and my secondary PC is a Samsung Series 7 Slate tablet running Windows 8. Neither is a graphics powerhouse per se, and neither is equipped with multiple ports for connecting dual monitors. Theoretically, I might be able to daisy-chain monitors using Thunderbolt / DisplayPort or HDMI, but that requires having the right monitor hardware. Besides, dual-monitor support seems to be a hallmark of the preview releases of both Windows 8.1 and Mac OS X "Mavericks", but neither OS seems to be ideal for configuring or managing multiple monitors.
You'll understand, then, why I was excited to discover the Dell u2913wm monitor. This monitor is a 29-inch ultra wide monitor that provides the real estate of a dual-monitor configuration in a single display. It has a 21:9 aspect ratio and a 2560 x 1080 resolution. That means I can have two separate 1280 x 1080 windows open at the same time, which is roughly equivalent to having two side-by-side monitors.
I had an Acer monitor I loved, but it was absconded by my wife, and I ended up using an Acer G236HL that I hated. My original Acer monitor was an Acer T230H–a 23-inch touchscreen monitor with beautiful color and a pedestal that let me adjust the height. The G236HL, on the other hand, is an LED monitor with washed out colors, horrible viewing angles, and a static pedestal that I had to put on top of a stack of books to "adjust" to the right height.
So, right out of the box I was in love with the Dell u2913wm. It gives me back a monitor with gorgeous colors that I can actually tilt my head slightly and still view, and with a pedestal that enables me to adjust the height and tilt of the display. That's a win-win-win in my book even without the dual-monitor width.
It does also have that dual-monitor width, though. You have to be prepared that for the fact that the monitor is very wide, and it requires a good deal of space on your desk. Of course, a dual-monitor configuration requires multiple monitors and would likely take up even more space on your desktop, so if you're looking for solutions that provide enough display real estate to view two full windows simultaneously, the u2913wm will actually save you some space.
Another cool thing about the monitor is the insane amount of ports available. It has HDMI, VGA, dual-link DVI, DisplayPort, and mini-DisplayPort inputs. It has a DisplayPort output for daisy-chaining devices, as well as one upstream USB 3.0 port and four downstream USB ports (two on the back and two on the left side of the display).
It's a little disappointing that the monitor does not have built-in sound capabilities, but not really. The fact of the matter is most sound-enabled monitors suck, and I would opt to use my much higher quality external sound system anyway. It does have an audio output so you can connect a Dell Soundbar or other external speakers to the monitor.
The monitor is not cheap. It costs $600 direct from Dell, or $530 from Amazon. If you compare it to the cost of acquiring two separate monitors of equivalent size (the display height–not the ultra wide width) and capabilities, though, the price tag for the u2913wm doesn't seem unreasonable.
I appreciate having a dual-monitor capability in a single-monitor configuration, and there is no way in hell I'm going back to the Acer G236HL. I plan on buying one of these bad boys for myself, and if you've been coveting a dual-monitor setup yourself you should check this monitor out.
---
August 5, 2013 12:33 PM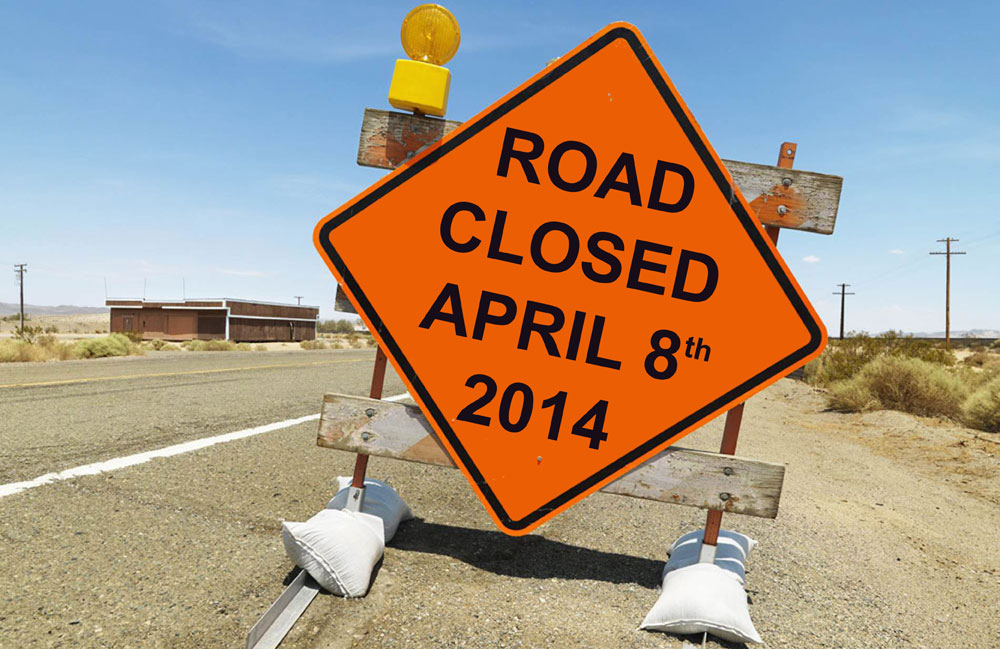 Tick, tick, tick…that's the sound of the final months of life ticking away for Windows XP.
For those who may somehow still be unaware, Microsoft will cease support for the venerable operating system in April of 2014. That means no more updates, and–more importantly–no more critical security patches for Windows XP.
That's a huge, huge deal. The most recent data from NetMarketShare shows that Windows XP still holds nearly 40 percent of the desktop OS market. That means there are hundreds of millions of Windows XP systems that need to be upgraded or replaced. With just over eight months to go, hundreds of thousands of XP machines must be upgraded each day in order to prepare for the end of Windows XP in time.
To some extent, the end of Windows XP is a bit like this decade's "Y2K". It has a global impact on technology, and presents a brief window of opportunity for IT professionals. For the next eight months, Windows experts should have no problem keeping busy.
It's not always that simple, though. Many small and medium businesses may be blissfully unaware that Windows XP is a ticking time bomb, and those that are aware often struggle to find qualified IT professionals to help address the problem. That's where XPMigrations.com comes in.
"XPMigrations was created as a co-op community for today's SMBs to be able to easily, quickly and affordably make the upgrade from Windows XP to an updated operating systems in time for the fast-approaching April 8, 2014 deadline," SMB thought leader and author Harry Brelsford, who also serves and Founder and Chairman of SMB Nation is quoted as saying. "I am very adamant about telling SMBs that if they ignore the April 8 deadline, come next year, they will be faced with a literal Windows XP 'zombies' that will attack their PC starting the next day. I can't express how important it is to make this upgrade prior to April 8. If you choose to ignore this message, then you run the risk of interruptions within your business, or worse, the possibility of permanent downtime."
XPMigrations.com is sort of like an online dating service for small businesses and tech professionals. It functions essentially like a temp agency–playing matchmake between those in need, and those in the area with the skills to fill the need.
XPMigrations uses only Certified Windows XP Migration Experts (CME) from the vast SMB Nation community, which is comprised of more than 40,000 IT professionals. Each XPMigrations.com CME is also subjected to a background check to ensure only reputable, quality professionals are connected with small businesses in need.
To educate small and medium businesses about the perils of the upcoming end of Windows XP support, XPMigrations.com is hosting events across the United States. The events will feature expert trainers and IT professionals experienced in Microsoft Windows operating systems to explain the importance of migrating off of Windows XP. Here is a listing of the cities and dates for the sessions:
Auburn, WA: September 4, 2013
Seattle, WA: September 5, 2013
Bellevue, WA: September 6, 2013
New York City: September 12, 2013
Chicago, IL: September 13, 2013
Houston, TX: September 17, 2013
Austin/San Antonio, TX: September 18, 2013
Los Angeles, CA: September 24, 2013
Irvine, CA: September 25, 2013
San Diego, CA: September 26, 2013
To be clear, Windows XP won't suddenly stop working on April 9, 2014. It will still work the same, and it will still run all of your software just as it does today. However, Windows XP is significantly less secure  than its successors–Windows Vista, Windows 7, and Windows 8–and once Microsoft stops developing patches for critical vulnerabilities, continuing to rely on the archaic OS will be risky at best.
---
July 25, 2013 4:10 PM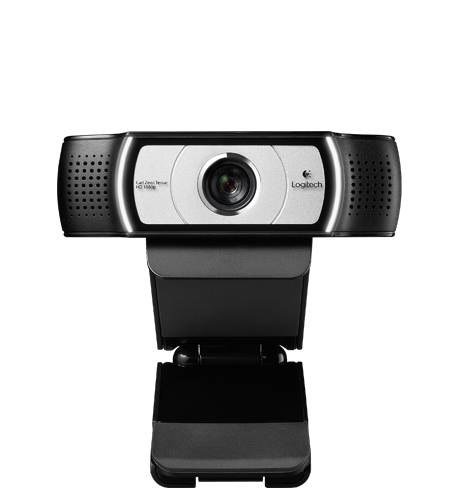 A webcam is a webcam is a webcam. That is what I thought because for years that has been my experience, more or less.
I have had webcams from both Microsoft and Logitech. I have used webcams on various laptops, smartphones, and tablets. I've always found them all to be relatively equal in terms of both quality and capabilities. Then, Logitech sent me a new toy to play with: the c930e webcam.
The image quality, and the smoothness of motion displayed through the webcam were both immediately, and noticeably better. My teen son walked in while I was playing with the new webcam shortly after setting it up, and his reaction was, "Whoa! Is that from your webcam?"
In terms of the look and feel of the device itself, it's not really different than other Logitech webcam models. In fact, it's almost identical–albeit slightly shorter from top to bottom–as the Logitech webcam I was already using. It has the standard-issue articulating arm that lets you set the webcam on a table by itself, or prop it at whatever angle works best, perched atop the monitor–which is where I have the c930e placed.
Logitech designed this camera with unified communications and online collaboration in mind. The c930e product page on the Logitech site claims it's the "First 1080p HD webcam to support H.264 with Scalable Video Coding and UVC 1.5 encoding technology." That's basically a bunch of tech-talk for, "It's got high-definition video streaming that will blow your mind."
It can record in full 1080p HD at 30 frames-per-second. I found the autofocus to be quicker than what I'm used–easily adjusting on the fly as I move while talking–and it also includes Logitech's RightLight 2 technology, which allows the camera to dynamically focus in low-light conditions.
The c930e also has a wider than average field-of-view. It can take in a full 90-degrees without the typical fish-eye effect associated with most wide-angle type lenses. The wide field-of-view is particularly useful if you're trying to work with people over the webcam and need to be able to show a whiteboard or chalkboard in addition to just your talking head.
The camera can be controlled through software (I downloaded the free Logitech Camera Settings app from the Mac App Store). It has 4x digital zoom, and you can pan and tilt using the software. For more advanced videographers, you can also switch to manual focus, and the software lets you control advanced settings like brightness, contrast, and white balance on your own if you choose.
Logitech didn't design this device with consumers in mind, so you won't find it at Best Buy or Amazon. It's offered through B2B channels such as CDW, PC Connection, and PC Insight for $125–give or take a few dollars.
---
July 19, 2013 1:42 PM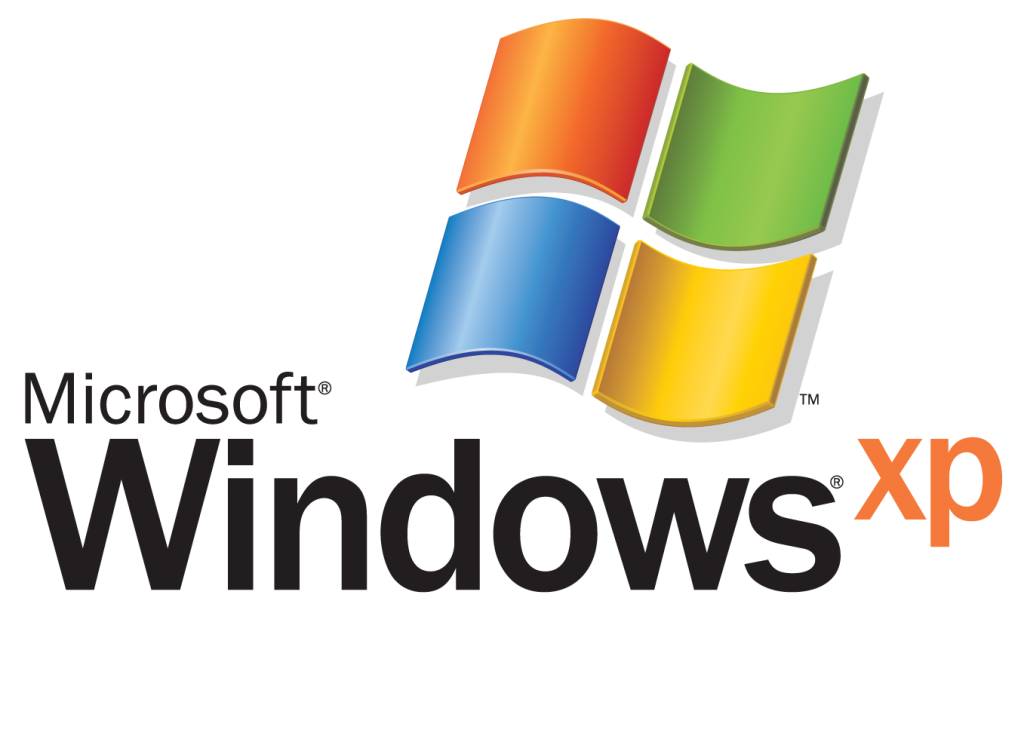 Ten years is a long time. For technology, it's an eternity.
In the past decade, you've probably gone through a few cars, a new mattress, perhaps replaced a refrigerator or other large appliances. You've probably switched your smartphone platform once or twice, and changed your wireless, cable, and Internet provider in the past 10 years. It's even safe to assume you've bought a new desktop or laptop PC, or at least upgraded the hard drive or other internal components of the one you have to try and keep it remotely modern. Why, then, are you still using Windows XP?
It's been more than six years since Windows Vista hit the street, and nearly three years since Windows 7 was released. Now we're on to Windows 8, and ready to move to Windows 8.1, yet many businesses and consumers are still stubbornly using Windows XP.
I understand the "If it ain't broke, don't fix it" mantra, but Windows XP is broken. A lot has changed since Microsoft developed Windows XP, and the OS is simply not equipped to operate–especially not securely–in 2013. As of early 2014, Microsoft will no longer support Windows XP and it will be even less secure. SMB Nation put together a promo video that humorously illustrates why it's time to cut the cord and switch off of Windows XP.
http://www.youtube.com/watch?v=7CDqwFjTE98&feature=youtu.be
If you want to learn more about why you should drop Windows XP, and how to do so smoothly, register to attend SMB Nation Livexperience 2013 in Las Vegas in October.
---
July 18, 2013 3:35 PM
Do you know what sucks? Having your smartphone or tablet die in the middle of the day. Do you know what sucks more? Having your smartphone or tablet die in the middle of the day when you're nowhere near an outlet to recharge it.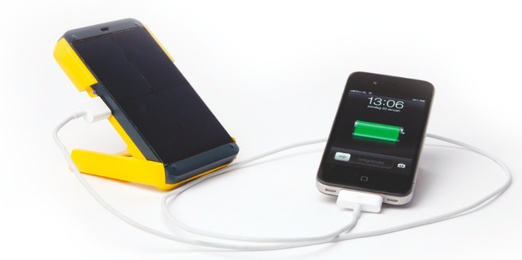 If you take a Waka Waka solar-powered charger with you, though, you'll be able to recharge just about any mobile device as long as you can find some sunlight. The device itself is about the size of a pack of 3×5 index cards. It's relatively compact, but it's a bit bulky for carrying around in a pants pocket.
The little device comes in handy, though. You can fully charge the Waka Waka in about four hours by plugging it into a power source via the micro-USB port, or in about eight hours of exposure to sunlight. It has a USB port that you can connect just about any mobile device cable to in order to charge it up.
As an added bonus, the Waka Waka charger is also a flashlight and emergency beacon. It has been designed with some unique use cases in mind. The front folds down to create a stand for the flashlight which can be adjusted to various angles. It has a hole the size of a standard plastic pop bottle cap so you can use a pop or water bottle as a stand for the light. You can also suspend the flashlight using a string laced through the top of the of the Waka Waka, and then through the pop bottle hole.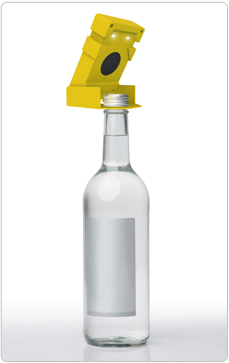 The LED lights are blindingly bright. Waka Waka claims that the flashlight will work for 20-plus hours if the device is fully charged. If you hold the button down, the flashlight will flash–I believe it's the morse code sequence for "SOS".
I spend most of my time in my office or car, where there is ample access to power. But, if I go hiking or camping, or on a road trip, or other adventure, I plan to pack the Waka Waka, or stash it in the glove compartment. I like the peace of mind that comes with knowing I have power to charge my phone, a flashlight, and an emergency beacon as long as the sun is shining.
---
May 8, 2013 8:36 AM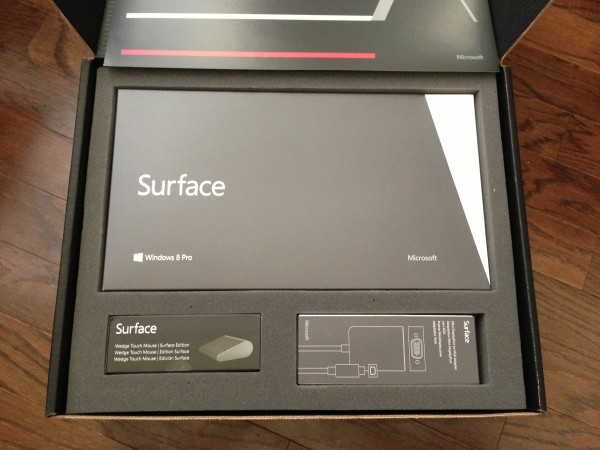 After spending a month using the Surface Pro tablet as a replacement for both my MacBook Air, and my iPad, the 30 Days with Surface Pro series is coming to a close. For Day 30, I sum up the experience, and try to answer the ultimate question: should you buy one?
As a PC, the Surface Pro holds its own. The lack of a docking station notwithstanding, the Surface Pro is functionally no different than any other desktop or laptop PC running Windows 8 when I'm sitting at my desk. I connected it to an external 23-inch monitor, a physical keyboard, a mouse (later replaced by a touchpad), an external webcam, my printer, etc. Essentially, if I placed the Surface Pro under my desk or in a desk drawer there'd be no obvious way for anyone to tell I was using a tablet as my PC.
Where the Surface Pro outshines its traditional desktop and laptop PC cousins is the fact that it is a tablet, and when I need to go to a meeting, or read a book in bed, or do some social networking on the couch, I can easily take the thin, light, touchscreen device with me. But, the Surface Pro is lacking compared with a pure tablet like the iPad–it's heavier, it's thicker, it has less battery life, it runs hotter and louder, and it has fewer apps (specifically fewer of the apps I want and use).
Still, a Surface Pro is both a PC and a tablet at the same time, and that gives it an edge over both PC and tablet rivals in many respects. However, there is still one big caveat to consider when answering the question "Should you buy a Surface Pro?": price.
Read Surface Pro, Day 30: Should you buy a Surface Pro? for the full story.
---
May 5, 2013 6:26 PM
To follow up on my five biggest complaints about the Surface Pro, I invested Day 29 of the 30 Days with Surface Pro series outlining the five things that impressed me most about the Microsoft tablet.
There's a lot to love about the Surface Pro. I enjoyed my time with it, and I'm not looking forward to packing it up and shipping it back to Microsoft. Owning my own Surface Pro may very well be a short-term goal I'll have to pursue.
So, what are the five things I love most about the Surface Pro?:
Well-engineered hardware
The Windows 8 Search charm
The digitizer pen
The Touch and Type keyboard covers
It's a real PC running the full Windows 8 Pro operating system
As with the five biggest complaints, there are a couple things here that are unique to Windows 8 rather than the Surface Pro. Actually, only one really–the Search charm. The fifth point–the fact that the Surface Pro runs the full Windows 8 operating system and all traditional Windows software–is actually a function of the Surface Pro (or Windows 8 Pro tablets in general). That point should not be underestimated, either. There are a lot of great Windows PCs out there, and there are a lot of awesome tablets, but having one device that can fill both roles simultaneously brings a little something extra to the table and opens up new possibilities.
Check out Surface Pro, Day 29: The five things I love most about the Surface Pro for more details.
---
May 5, 2013 11:28 AM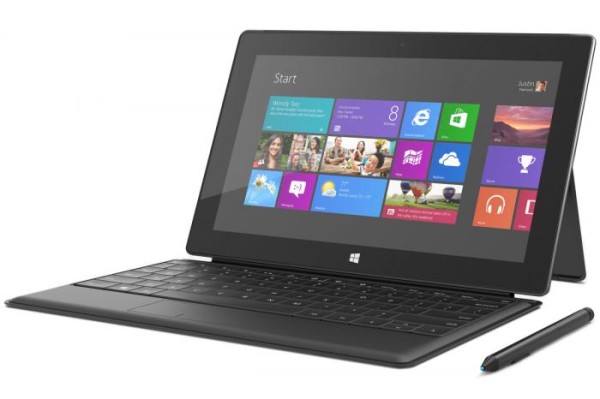 My month-long experience giving up my MacBook Air and iPad in exchange for a Surface Pro is coming to a close. For Day 28 of the 30 Days with Surface Pro series, I take a look back and list my top five issues or complaints about the Surface Pro.
Don't get me wrong–overall I'm a fan of the Surface Pro. I think Microsoft got a lot more right than wrong with its tablet, and a few of my top complaints are really a function of the Windows 8 operating system itself rather than the Surface Pro.
In a nutshell, though, here are the five things I think need to be a priority to make the Surface Pro better:
Bizarre behavior or Internet Explorer
The 75/25 split screen in the Windows 8 Modern UI
The Messaging app in Windows 8
The lack of 4G/LTE cellular connectivity
The lack of a docking station option
If Microsoft would address these issues with Windows 8 and the Surface Pro, this tablet could be a virtually perfect merger of the traditional PC with a mobile tablet experience.
For more details about my issues with the Surface Pro, or the things most lacking in the Microsoft tablet, read Surface Pro, Day 28: My five biggest Surface Pro complaints.
---