Feb 11 2013 12:42PM GMT

Profile: Tony Bradley
Did you watch the Super Bowl this year? If so, you're in good company. Nearly 110 million people watched the big game this year–the third most watched event ever.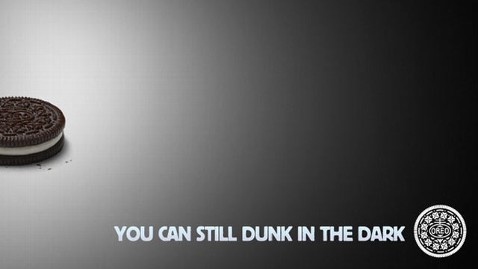 Advertisers know that the Super Bowl has a massive viewing audience, which is why they're willing to pay $3.8 million to air a 30-second commercial during the game. The Super Bowl commercials are an event unto themselves, and probably attract a fair number of viewers who could really care less about the football game itself.
With each passing year, social networks play a more prominent role in TV viewing in general–and especially for the Super Bowl. There are a variety of "second screen" tools available to extend and enhance the viewing experience, and viewers constantly post comments and updates about the game on Facebook, Twitter, and other social networks.
Perhaps nothing exemplifies the rise of social media more, though, than the fact that a tweet from Oreo has garnered more attention than any of the multi-million dollar TV commercials–including the spot aired by Oreo. By taking advantage of the moment, Oreo captured the attention of the Super Bowl audience, and generated buzz that has lasted well beyond the game itself.
Check out "How Oreo stole the show at the 2013 Super Bowl" for more analysis.