Oct 7 2013 9:07AM GMT

Profile: Tony Bradley
It's not fun to get the alert message from your wireless provider that you're approaching your data cap for the month. It's worse when that message comes only half way through the month, and you have no idea how you managed to consume all of your gigabytes of data in only a couple short weeks. Luckily, there are apps that can help you manage your data consumption, and track down rogue apps that are consuming more than their fair share of the data pie.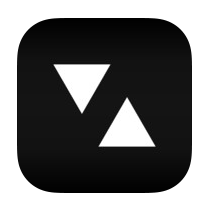 I've been a fan of the DataMan Pro app from the beginning, and I've used it on my iPhone(s) and iPad(s) for a few years now. One thing I like about it–aside from the actual features and benefits of the app itself–is that the developer, XVision, has not rested on past success. The app is constantly being updated with new capabilities, and polished to make it easier to use.
Version 8 of DataMan Pro is available now. It has been updated for iOS 7, and released in time for the imminent-albeit-as-yet-unannounced next-generation iPad launch.
DataMan Pro enables you to keep track of how much data you're device is consuming each hour, day, or month. It alerts you in real-time when you cross data cap thresholds (wireless provider alerts are often delayed), and provides a forecast to predict how much data you'll use for your billing cycle based on your current usage trends. It also tracks which specific apps are eating your data, and gives you independent usage statistics you can compare with your wireless provider statement to keep them honest.
If you have an "unlimited data plan"–especially if you're on a grandfathered unlimited plan on Verizon and managed to take advantage of the glitch that let you upgrade to a new iPhone 5s without surrendering your unlimited plan–you probably don't need this app. However, most wireless subscribers are not on an unlimited data plan, and those who are probably won't be for much longer if Verizon CEO Lowell McAdam is right. Of course, even with unlimited data at your disposal, it might be nice to know if some rogue app is silently transmitting tons of data without your knowledge.
DataMan Pro is a good value at $10. But, it's a no-brainer at $3. The new DataMan Pro app is 70 percent off for a limited time (sale ends this Thursday–October 10). Click here for more details or to purchase DataMan Pro.