Mar 16 2013 5:26PM GMT

Profile: Tony Bradley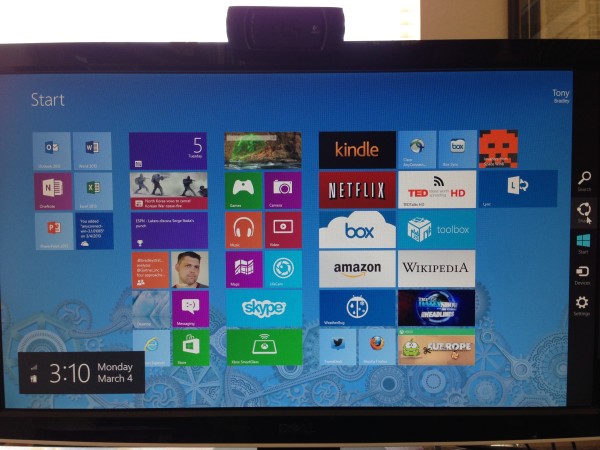 Diving in to the 30 Days with Surface Pro experience requires figuring out how to get around in Windows 8. Windows 8 was designed from the ground up for touch, so the conventions for getting things done are different than the point-and-click menus I've been used to for decades with all of the previous versions of Windows.
I won't lie, I was not a fan immediately. I'm apparently not alone. I have seen a barrage of articles from tech sites, and tools developed specifically to "help" people get Windows 8 to look and act like Windows 7 and make all this new stuff disappear. But, if I wanted all of the new stuff to disappear, I would just stick with Windows 7 rather than upgrade to Windows 8 and try to make it be Windows 7. That's just silly.
An additional challenge for Windows 8 and working with the Surface Pro is how to get around the OS when I am using the tablet as a "desktop PC". It took a bit to get used to the touch and swipe gestures for navigating Windows, and then I had to go through a whole learning curve again to figure out how to do those same things using a mouse.
Eventually I got it all worked out. Read Surface Pro, Day 4: Navigating Windows 8 for more details.