Oct 10 2013 10:52AM GMT

Profile: Tony Bradley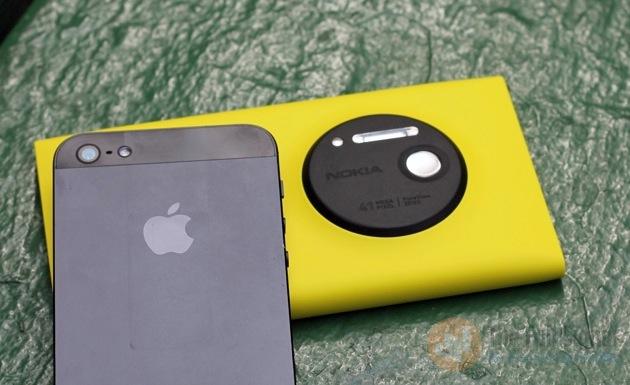 Ever since Nokia first announced its 41-megapixel PureView smartphone camera, it has been touted as the one to beat. Most smartphones are still packing cameras in the 10 megapixel range–the Samsung Galaxy S4 has a 13 megapixel camera, and the iPhone 5s only has 8 megapixels. If megapixels were the sole measure of a smartphone camera's awesomeness, the Nokia Lumia 1020 should be five times better than the iPhone 5s. But, it's not so it's not.
Don't get me wrong–the Nokia PureView smartphone camera is great. As noted in this PC Magazine head-to-head comparison between the Nokia Lumia 1020 and the iPhone 5s, the Nokia wins in a number of areas.
Megapixels are important to some extent, they're just not the only factor, and arguably aren't even the most important factor. The aperture, focal length, sensor-size and other elements also play a role in making a great photo–as does the underlying software that has to correlate all of the information taken in by the camera to reproduce an image of what the camera captured.
One of the most critical features of a smartphone camera is speed. One of the benefits of a smartphone camera–and the reason that the smartphone camera has all but replaced the idea of a traditional point-and-shoot camera–is that it's generally in your pocket or within arm's reach 24/7. When a photographer is using a DSLR, they're generally in photo-shooting mode and ready to go, but with a smartphone camera you may need (want really–do you ever "need" to take a photo) to act quickly to snap a picture before the moment passes.
The camera is only one aspect of a smartphone, and probably isn't the deciding factor in most cases. But, all else being equal, if you've narrowed your options, and you're trying to choose between a few smartphone models based on which has the best camera, just make sure you do a little research and look beyond the megapixels. In fact, it's best not to compare based purely on spec data–especially if you're comparing different mobile platforms that may process the photo completely differently. Try to compare actual photos in different conditions to find the smartphone camera that works best for you.