Mar 19 2013 11:44AM GMT

Profile: Tony Bradley
Tags: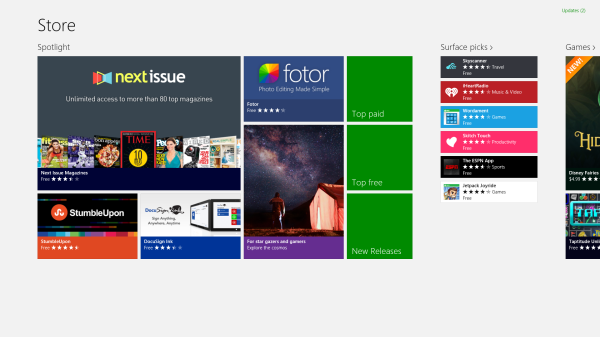 Is there a great way to filter and organize tens of thousands–or hundreds of thousands–of apps? It's an elusive goal, and I'm not sure it's even attainable. For Day 6 of the 30 Days with Surface Pro series, I examine the Store app, and take a closer look at the Windows Store.
If you have a Surface RT (or other Windows RT-based device), the Windows Store is the only way to get new software. On a Surface Pro (or other Windows 8-based device), you can install legacy Windows software and full applications designed for Windows PCs, but you still have to use the Store app to find apps designed to work with the tiled Modern / Metro Start screen in Windows 8.
For example, I have OneNote 2013 installed on my Surface Pro because I installed Office 2013. When I use that application, though, it takes Windows 8 into Desktop mode. I also have OneNote MX installed on my Surface Pro. It is designed to be used with the touch-enabled Windows 8 Modern UI. They both work fine, but I actually prefer OneNote MX when using the Surface Pro as a tablet because it was designed with touch input in mind.
What about other apps, though? How are they organized in the Windows Store. How do I find new apps that might interest me? To learn more about Windows 8 apps and the Windows Store, check out Surface Pro, Day 6: Good, bad, and ugly of Windows 8 Store.