Sep 12 2013 3:14PM GMT

Profile: Tony Bradley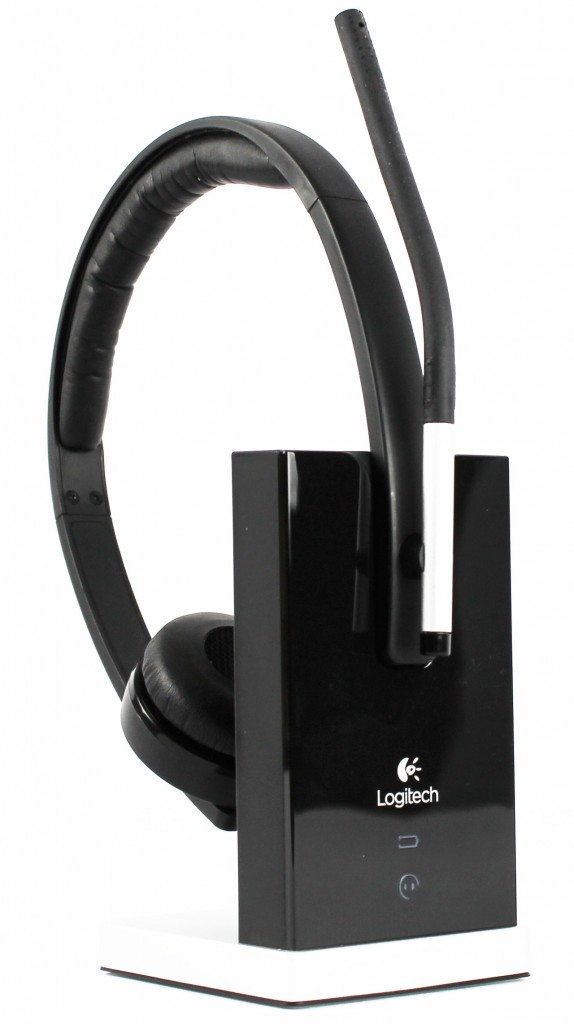 I like to listen to music while I work. I also engage in more than my fair share of online presentations and video conferencing sessions. A great set of speakers is nice, but nothing compares to using a good set of headphones. Instead of competing with every other sound in your office, a headset makes it seem like the sound is emanating from the middle of your brain.
Of course, not all headsets are that great. The sound quality of the headphones and the microphone on most headsets is inferior to what you can get with good speakers and a standalone microphone. With a wired headset, you also have to deal with cumbersome cord tethering you to your desk and potentially knocking things over when you turn your head.
That's why I was excited to check out the Logitech H820e wireless headset. There is a single-earphone version as well, but I tested out the dual-earphone H820e headset.
The headset is great for an office desk. The base station is attractive, and the headphones sit down on the base to charge when not in use. Whenever I need them, the headphones are sitting right there, fully charged and ready to go. The base station connects to AC power for charging, and to your PC via USB.
The headset has acoustic echo cancellation, and a noise-cancelling microphone. The H820e headset has a DSP (digital signal processor) to optimize sound quality. Sound quality is very good, but seems to be lacking a little on the low range. I like my music with a lot of bass, and the H820e headset couldn't match the audio range of my Microsoft LifeChat headset, or the speakers and subwoofer connected to my computer. Aside from a lack of bass, though, sound quality is great.
The tradeoff for the bass is that I get sound pumped directly to my ears without being tied to the desk. I was able to walk from one end of my house to the other with no degradation of sound quality. The freedom to move about is awesome.
The headset is designed for business use. Logitech has taken steps to optimize the H820e for use with unified communications tools like Skype or Microsoft Lync. Another upside is that Logitech provides a two-year warranty for the headset.
The biggest downside, in my opinion, is price. The dual-headphone H820e headset is $200, and the single-earphone H820e is $180. That's pretty steep. But, 10 hours of wireless talk time, solid quality, and a two-year warranty may make up for it.