Apr 22 2013 8:26AM GMT

Profile: Tony Bradley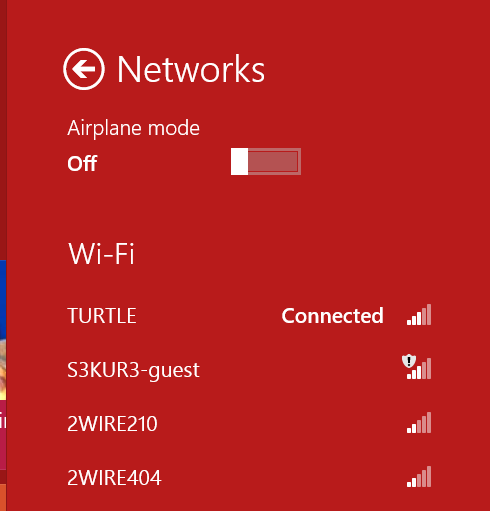 I devoted Day 21 of the 30 Days with Surface Pro series to connecting the Surface Pro tablet to the Internet–particularly when out and about using it as a mobile device.
I've already demonstrated over the first few weeks that the Surface Pro is perfectly capable of acting as–and replacing–a traditional desktop PC. Sitting at my desk, connected to a monitor, keyboard, mouse (or touchpad), and other peripherals, there is functionally no difference whatsoever between the Surface Pro and using my Dell XPS M1330 laptop in the exact same way.
When I take the Surface Pro on the road, though, and head out to explore the world with it, the experience changes obviously. One thing that doesn't really change, however, is connecting the Surface Pro to the Internet. The Surface Pro does not have an Ethernet port, so I have it connected to a wireless network whether I am sitting in my office, or sitting at a Starbucks, or using my iPhone 5 as a personal hotspot to connect the Surface Pro over 4G.
Day 21 dives a little deeper into the network settings, and how to go about connecting to different networks–and also takes a peek at enabling and disabling airplane mode. Read Surface Pro, Day 21: Getting connected for more about how to connect a Surface Pro to the Internet.