Apr 3 2013 8:10AM GMT

Profile: Tony Bradley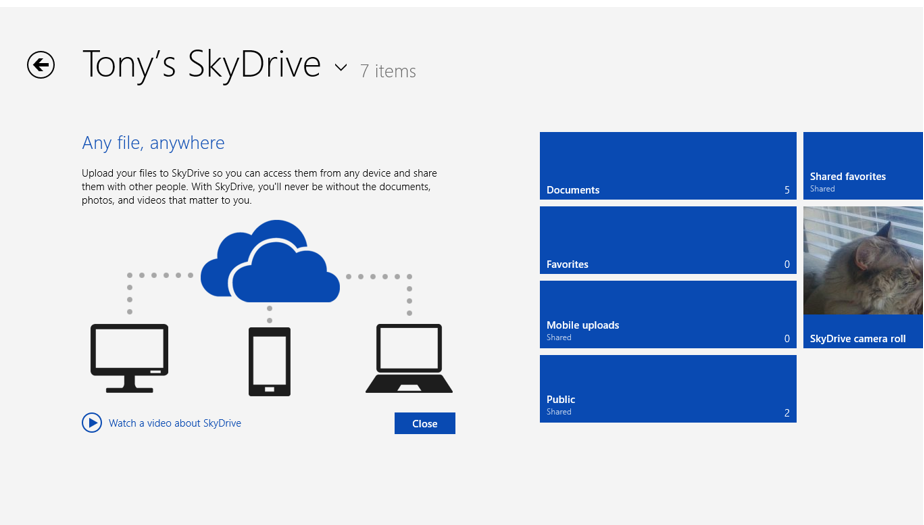 It's been a long (very long) time since I've tried to run any version of Windows on a PC with less than 512GB of space on the local hard drive. The Surface Pro I'm using has only 128GB of storage capacity, so Day 13 of the 30 Days with Surface Pro series focuses on how to get around that limitation.
The Windows 8 operating system and pre-installed apps use up some of the local storage. So, right out of the box, the 128GB Surface Pro only has about 80GB of space available, and the 64GB Surface Pro has an anemic 20GB or so left. My music collection alone uses more than 80GB of space, so the small drive is a problem for me even before I start trying to install software like Microsoft Office.
Thankfully, there are a few options available. I can invisibly boost the local storage by 50 percent using a microSD memory card. I can add USB thumb drives or external hard drives. I can also use cloud storage like SkyDrive, or Box. Each of these methods has pros and cons, though, so which one makes sense depends in part on how much space you need, how much money you want to spend, and how you plan to use the Surface Pro.
Check out Surface Pro, Day 13: Dealing with limited storage capacity for more about how to use a Surface Pro comfortably well beyond its local drive capacity.