Mar 21 2013 10:52AM GMT

Profile: Tony Bradley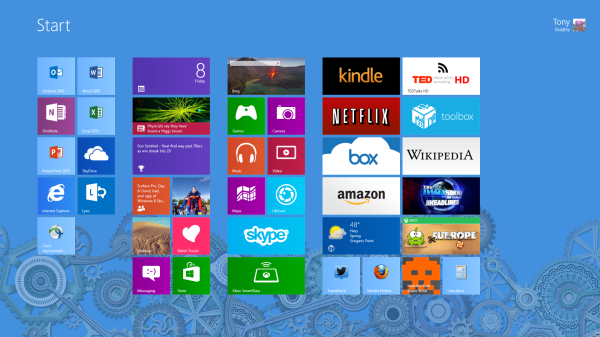 I spent Day 8 of the 30 Days with Surface Pro experiment customizing the Windows 8 Start screen.
Part of the beauty and value of the colorful background, and large tiles on the Windows 8 Start screen is in arranging them the way you want. By grouping the apps in a way that makes sense to you, and by enabling Live Tiles where applicable, you can create a Windows 8 Start screen that is both visually appealing, and fosters efficiency and productivity at the same time.
I spent Day 8 removing apps I didn't want cluttering the Start screen, regrouping the apps the way I prefer them, resizing the tiles as needed, and changing the background color and image for the Windows 8 Modern / Metro interface to make the Surface Pro setup uniquely mine.
Read Surface Pro, Day 8: Configuring the Start screen for more about how to customize the Windows Modern UI to be uniquely yours.