Apr 10 2013 8:53AM GMT

Profile: Tony Bradley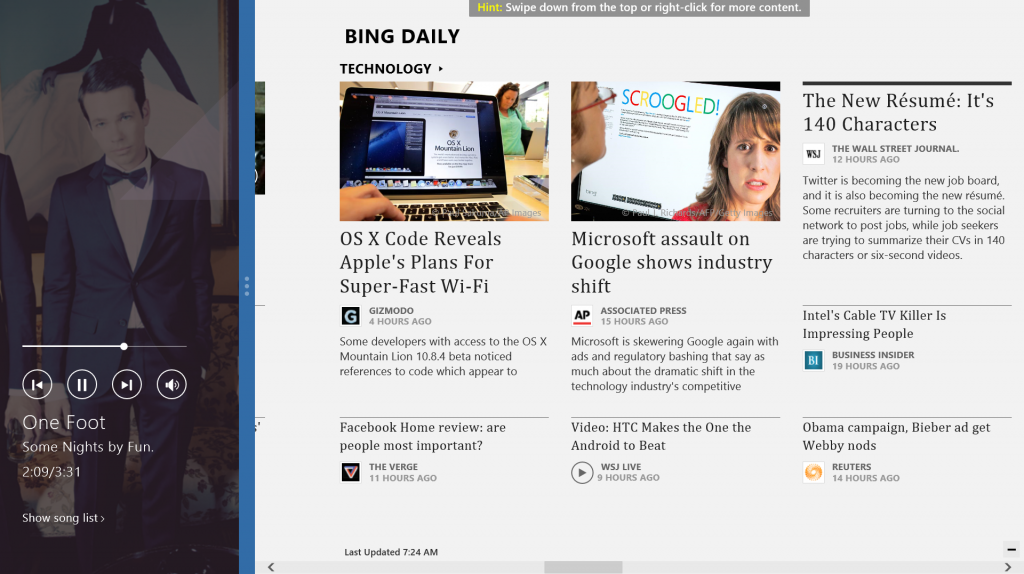 A short while ago, I wrote about multitasking on a Surface Pro. For Day 17 of the 30 Days with Surface Pro series, I take a closer look at how Windows 8 and the Surface Pro deal with split screen, and reconsider my position a bit.
One of the most important aspects of multitasking on a Surface Pro–or Windows 8 in general–is the ability to use more than one app side-by-side at the same time. In desktop mode, Windows 8 looks and acts exactly like Windows 7–including the Aero Snap feature that lets you maximize, minimize, or snap a window to the left or right half of the display.
The Windows 8 Modern / Metro interface has its own version of split screen, but it divides the screen real estate 75/25 rather than in half. That makes sense when I'm using the limited display on the Surface Pro itself, but when I'm sitting at my desk, with the Surface Pro connected to a 23-inch monitor, it would be nice to have more flexibility for how to split screen.
Read Surface Pro, Day 17: Changing my mind about Windows 8 split screen for more details.