Apr 5 2013 8:58AM GMT

Profile: Tony Bradley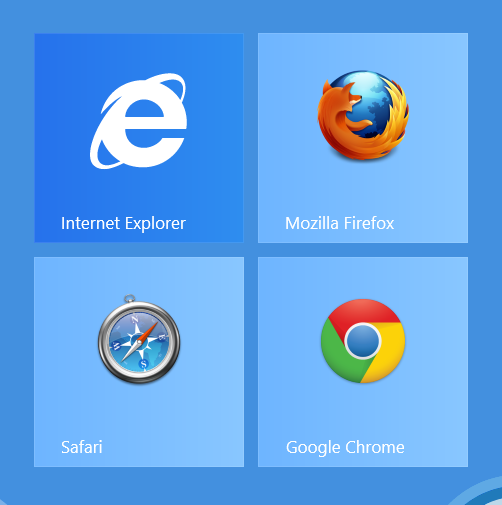 The browser is one of the most–if not THE most–used applications on the PC. For Day 15 of the 30 Days with Surface Pro series, I'm checking out the different browser options in Windows 8 to see which one I should use as my default browser on the Surface Pro.
Internet Explorer 10 is installed by default in Windows 8. I downloaded and installed Firefox, Chrome, and Safari as well. Browser choice elicits impassioned responses from ardent supporters of specific browsers, but the truth is it's very subjective.
The speed at which pages load typically varies by milliseconds and isn't worthy of debating for practical purposes. It really comes down to the look and feel, and choosing the browser that seems the most comfortable and intuitive for you. Opinions vary in this department, so one person might love Firefox, while the next hates Firefox and loves Chrome.
That, however, is not the biggest deal. The weird thing I found is that some of the browsers act differently in Windows 8 depending on whether you're in the Windows 8 Modern / Metro interface, or in desktop mode, and that the behavior can change depending on whether or not the browser is designated as the default.
Read Surface Pro, Day 15: Bizarre browser behavior for more about the odd ways browsers act in Windows 8.