Mar 26 2013 8:47AM GMT

Profile: Tony Bradley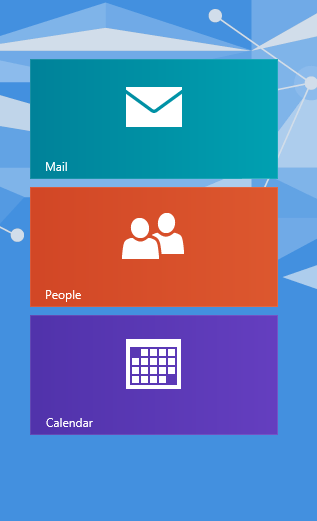 Microsoft would like me (and you, and everyone else) to embrace Windows 8, and do as much in the Modern / Metro interface as possible. For Day 9 of the 30 Days with Surface Pro series, I am exploring a few of the primary default apps in Windows 8: Mail, People, and Calendar.
Modern / Metro will be the future of Windows. The "desktop" still exists for legacy software, but eventually–say by Windows 9 or Windows 10–Microsoft will phase that out. As more devices come out built with the Windows 8 touch interface in mind, and more apps come out designed specifically for the Windows 8 Modern / Metro interface, and more people embrace the new way of working with Windows, the old way will slowly fade away.
For now, though, that vision is a bit of a pipe dream. Windows 8 is more of a hybrid, dual-OS that often seems confused (and confusing) about whether it's the new Windows or the old one. But, it's a baby step, and it's just the first step of a journey Microsoft has to go through in order to transition hundreds of millions of Windows PC users to a new way of thinking and working with their PCs.
Microsoft developed a variety of very nice apps for Windows 8, including Music, Messaging, and Maps, in addition to Mail, People, and Calendar. I chose to focus on those three apps in particular because they are the ones most vital to using a Surface Pro productively. The challenge is basically to determine whether or not I could, in fact, rely on Mail, People, and Calendar to get real work done, and function on a Surface Pro using these default apps rather than using legacy software like Microsoft Outlook that runs in the desktop.
For more, read Surface Pro, Day 9: A closer look at the default apps.