---
October 31, 2013 11:08 AM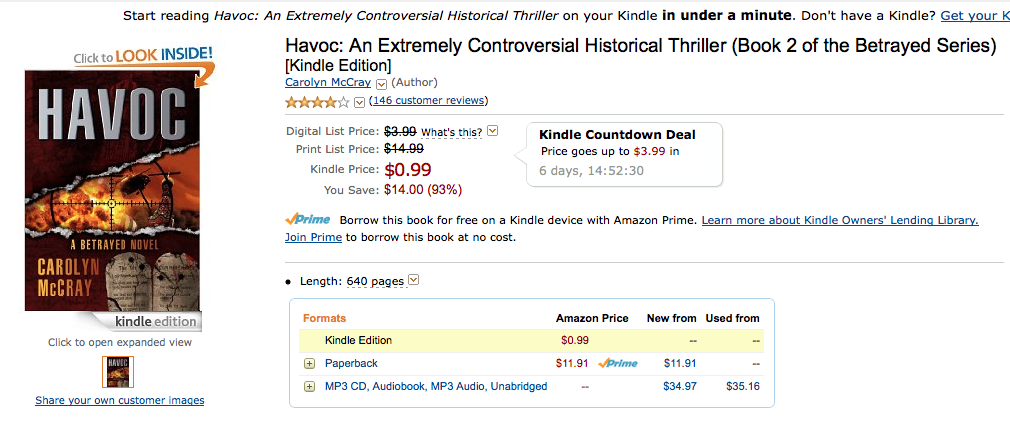 If you are in the market for a bargain on a new book to consume your idle time, Amazon has a new service that might help you out. Amazon launched Kindle Countdown Deals today, which allows publishers to offer Kindle-exclusive titles with limited-time promotional pricing.
With the Kindle Countdown Deals program, the publisher can choose to offer a book at a discount for a limited time between one hour and seven days. The publisher also gets to choose how steep the discount is–but Amazon does dictate that it must be at least $1 below the regular Kindle price.
The benefit for publishers is that they can spark a short-term spike in sales. Assuming the book is any good, the word of mouth exposure should help sustain sales after the Kindle Countdown Deals offer has expired. Publishers also maintain their royalty percentage based on the regular, full Kindle price of the title. So, even if the temporary price is below $2.99, the publisher will still get 70 percent royalties as long as the regular price is $2.99 or more.
"Programs like Kindle Countdown Deals are one of the reasons we work to bring iconic content by authors such as Kurt Vonnegut and Stephen Covey exclusively to Kindle. Our goal is to bring great books to more readers, and Amazon's Kindle Direct Publishinghelps us do this in an easy and effective way," said Arthur Klebanoff, CEO of RosettaBooks LLC.
Customers can visit the Kindle Countdown Deals site to see all of the titles available at a discount. Clicking on a specific book will also display the full or original Kindle price of the title, and show a countdown clock letting you know how much time is left before the Kindle Countdown Deals offer expires.
In most cases, the full cost of the Kindle title isn't that much to begin with, but most of the books I clicked on were at least half off (99 cents rather than the full price of $1.99), and some were 75 percent off (99 cents instead of $3.99). At the very least, it seems like a great way to explore new books or genres while only spending a dollar or two if you're looking for something to read
"We're always looking to build features that customers love, and to help publishers and authors get their books discovered—Kindle Countdown Deals achieves both," said Russ Grandinetti, Vice President of Kindle Content. "And with more than 400,000 books available only in the Kindle Store, there are lots of opportunities to use this feature."
October 22, 2013 3:29 PM
Let me start with some full disclosure. I have joined the Jarvis Corp team to help bring this new artificial intelligence platform to life. It began with an article I wrote for Forbes titled Siri Is Great, But When Will We Get 'Jarvis'?, in which I lamented that Apple's virtual assistant–Siri–is nice, but that it's not even in the ballpark of the J.A.R.V.I.S. personal assistant used by Tony Stark in the Iron Man movies.
That article led a young developer named Chirag Dewan to reach out to me. He was very persistent, and tried to connect with me over Facebook, LinkedIn, email, and other methods until I finally relented and we arranged a call. The reason Dewan was so excited to talk with me is that he believes the project he co-founded can deliver the type of artificial intelligence I was referring to in that Forbes article.
As a result of our initial interaction, I wrote a follow up post highlighting Jarvis Corp.–a small startup comprised of developers collaborating to create a next-generation artificial intelligence platform. Dewan and I continued to communicate back and forth, and I became more intrigued by this startup. Eventually, I agreed to join the team. I'm not a developer, but the project also needs content marketing and exposure–two things I'm good at.
I can say that I am not being compensated for my efforts in any way–because there is no money with which to compensate me–which brings me to the point of this post. Jarvis Corp can only go so far as a volunteer effort with no money. To achieve the ambitious goals the group has set, and to make the breakthroughs necessary to deliver a polished finished product that lives up to the expectations, Jarvis Corp needs to raise funds.
To get that ball rolling, Jarvis Corp has set up an IndieGogo fundraising campaign to raise $100,000 (USD). The rewards for the various contribution levels are versions of Jarvis–the mobile client, desktop client, or standalone Jarvis OS–or some combination of the three. The team has been making great progress since it released the Version 0.1 video less than two months ago, and expects to have the initial release of the client versions by June of 2014. The full standalone Jarvis OS–which is included as a reward for the two highest contribution levels–is not expected to be ready until November of 2014.
Watch the Jarvis v0.1 video, and just imagine–if the Jarvis Corp developers could get that far just building the artificial intelligence OS as a hobby, what can they accomplish with the right resources? Then, consider how cool it would be to have an artificial intelligence like Iron Man's J.A.R.V.I.S.–one that understands you, and learns from you–and think of how much you might pay for the finished product (even if the finished product was just what is demonstrated in the video).
You can support the Jarvis Corp IndieGogo fundraising campaign with as little as one dollar. For just $25, though, you will get to experience the Jarvis artificial intelligence for yourself once it's complete. The possibilities for the technology extend beyond computers and mobile devices, and you can help launch the project to the next level.
Click here to learn more and contribute to the Jarvis Corp. IndieGogo fundraising campaign.
---
October 21, 2013 6:07 PM

You might assume from the title of this post that I'm going to poke fun at the oxymoron created by combining the words "customer" and "service". It might be apropos in this instance, but it's also a bit trite, and far too easy. Customer service in general is no stranger to sharp criticism from the customers it claims to service, and Comcast specifically tops many people's list of the biggest pain in the ass companies to deal with when you need customer service. But, that isn't what I'm going to talk about.
I'm going to talk about names–more specifically my name, and the simple common sense solutions that should be in place to help customer service work better, and keep customers happier.
Let me start by going back a few weeks. I woke up on Monday, October 7 and my Comcast broadband Internet service was working just fine. Then, it wasn't. There wasn't a cloud in the sky or any adverse weather to blame, but the Internet went out.
C'est la vie. That happens sometimes. No worries. I called in to Comcast to report the problem, but the IVR (interactive voice response) system verified my phone number and home address, and informed me that Comcast was already aware of the outage and hard at work restoring service. It estimated service would be back by 1pm, and then promptly dumped me out of the system because Comcast doesn't want to hear from pissed off customers when it already knows what the problem is.
By 2pm, there was still no service. Comcast broadband eventually came back online around 7pm. I got the automated courtesy call letting me know service was working again around 9pm. In the meantime, I attempted to simply use my 4G / LTE iPhone or iPad as a personal hotspot to get connected. Not only did it not work for some reason, but I got two completely different answers from Verizon regarding what the problem might be, and never managed to resolve it because the phone call kept dropping and the Verizon customer support people didn't have the common sense to call me back (they do know what my phone number is). I just went to Starbucks instead–I'll save the Verizon customer service calls for another post. See above for trite, easy complaints about how bad customer service is.
Fast forward to Monday, October 14. Comcast broadband was working fine when I woke up…and then it wasn't. I called in to report the problem, and went through the same routine with the IVR–confirmed my phone number and address, verified a known outage, and dumped me out of the system. This time, I decided not to simply be resigned and let it go. I decided that I should call and ask for some sort of credit since I'm paying for service for the whole month, and Comcast for some reason has chosen to take Mondays off and only provide service six days a week.
I called back and went through the IVR authentication once again–it successfully verified my phone number and home address. I directed the call to Billing, and it asked me to verify my identity by entering the last four digits of my Social Security number. Then the wheels fell off the process.
After explaining my problem to the customer service agent, and requesting a credit for the previous week's outage, the agent asked for my phone number. As annoying as that is in and of itself–since I already supplied the phone number and was fully authenticated in the system–what was even more frustrating is that the agent could not find my phone number in the system. We tried my name. nothing. The address–nothing. As I got more upset, and our exchange got more heated, the call mysteriously cut off, and shockingly the agent did not call me back–although I had just given him my phone number. Again.
I decided to try again. Called in to Comcast, IVR verified my phone number, and address, and authenticated me with the last four digits of my Social Security number. I transferred to a customer service agent in billing, and…she asked for my phone number…and couldn't find my account in the system. Name and address also yielded nothing. She asked me if I could just give her the account number, and I explained I would be glad to look that up, but my Internet service provider was having issues so I couldn't get connected to my account details.
After a few minutes of trying every which way, she eventually found my account. Finally we were making some progress. I explained that I would like credit for last week's outage. She pulled up the account and pointed out that she didn't see any notes in the system about me calling in to complain about any outage. I educated her on how the Comcast automated system dumps the call and doesn't allow you to talk to an agent to make notes in the system when there's a known outage, and informed her that the system should just know there was an outage without me having to call in and tell Comcast about it. Unfortunately, the Comcast customer service agent couldn't take my word for it, and told me she'd have to connect me with Tech Support–because that department would have more information on the outage so they could apply the appropriate credit.
Sigh. Fine.
I got transferred to a customer service agent in Tech Support. She asked for my phone number, and….<you know what's coming, right?>…couldn't find it in the system. Name? Nada. Address? Nope. Account number? Sorry, I can't get that right now. Modem serial number? Too big a pain to try and get behind the modem to find that information, so no. I finally said, "The person before you found the information, can't you just ask her what it was?" She replied that the call was simply transferred over so she had no clue who I was speaking with, and that without access to my account she couldn't look it up to find out who I spoke to.
I explained that the IVR seems to have no issue verifying my phone number, address, and Social Security number and matching it with my account just fine, and that I was getting very frustrated with this issue. Her response made my jaw drop. She informed me–very matter-of-factly no less–that there is no way the IVR could have verified my information, because if the IVR had properly verified my information those details would have been passed to her from the system.
Yes. Her response was that I must be wrong or lying because her system didn't work as expected.
Finally, I asked her to transfer me back to Billing, since at least one person there was able to figure out how to find my account information. Same routine. The new Billing customer service agent asked for my phone number, and name, and address, and could not find me in the system. After trying a few things, she said, "I'm going to try something else, but if that doesn't work I'm going to have to ask for your full Social Security number."
I said, "Why not just do that now? I have no qualms with giving you my Social Security number if it will help find my account information."
So, I gave her my Social Security number, and voila! Success!
Now we get to the punchline. The reason that four different customer service agents could not find my account was because the phone number in their system was out of date. I had updated the phone number in my account information online, and obviously the number was up to date somewhere–in whatever database the IVR uses to verify people. But, for some reason those updates aren't automatically propagated to back-end systems, so the phone number they had on file was a number I haven't used in two years.
The real kicker, though, is the name part. When each customer service agent asked for my name, I told them "Anthony Bradley". The reason none of them could find the account is that my name is in their system as "Tony Bradley". It doesn't take that much common sense to realize that "Tony" is the common nickname for "Anthony" and to try both out. I would expect any of the customer service agents to make that leap in those circumstances. More importantly, though, I would expect the Comcast customer service database and customer management system to automatically apply a rule that matches a request with similar names–especially those that are the exceedingly common nickname for the requested entry.
When all was said and done, we updated my phone number in the system, and the agent gave me a credit for Monday the 7th, and Monday the 14th, and an extra day of credit for all of the hassle and frustration. Grand total? $6.
Let's sum up with a few lessons learned. Hopefully Comcast can put these tips in place to prevent similar frustration in the future.
1. Updates in one system should be automatically propagated to other systems so that all systems have the same information for the customer account.
2. All information requested and verified by the IVR should be passed to the human customer service agent so they don't need to ask for the same information all over again.
2B. In the event the system fails to pass the information, assume there is a problem with the system, and escalate the issue to have it resolved rather than accusing the customer of lying about having entered and verified said information.
3. If the customer service agent asks for a phone number and that number is not found, consider asking if there was a previous number associated with the account–just in case step number one above has failed or been ignored.
4. If the customer service agent asks for a name, and that name is not found, ask for clarification of whether it might be under a nickname, or simply try using the known, common nicknames for the name given.
5. Give customers a credit that is more reasonable for the lost time and productivity–not a prorated figure based on how many hours of the month the service was out. Yes, I only pay $2 per day for the broadband service, but when the Internet service is out all day it costs me significantly more than $2 in lost productivity.
6. Just automatically apply the credit–especially if you ignore Tip #5 above. You know there was an outage. Your IVR already informed me, so it shouldn't be a surprise. Why should the customer have to call in and fight with multiple levels of incompetence to get a credit for an outage you already know happened? If all you're going to give customers is a lousy $2 for a lost day of Internet service, for the love of all that's good and holy just give the $2 credit automatically instead of wasting any more time of the customer, or your customer service agents.
At least there's a happy ending. I got enough material for this blog post, so I can get back more than the pitiful $6 credit Comcast gave me.
---
October 10, 2013 10:52 AM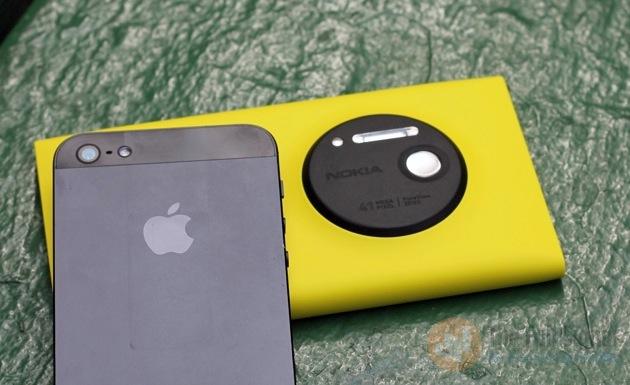 Ever since Nokia first announced its 41-megapixel PureView smartphone camera, it has been touted as the one to beat. Most smartphones are still packing cameras in the 10 megapixel range–the Samsung Galaxy S4 has a 13 megapixel camera, and the iPhone 5s only has 8 megapixels. If megapixels were the sole measure of a smartphone camera's awesomeness, the Nokia Lumia 1020 should be five times better than the iPhone 5s. But, it's not so it's not.
Don't get me wrong–the Nokia PureView smartphone camera is great. As noted in this PC Magazine head-to-head comparison between the Nokia Lumia 1020 and the iPhone 5s, the Nokia wins in a number of areas.
Megapixels are important to some extent, they're just not the only factor, and arguably aren't even the most important factor. The aperture, focal length, sensor-size and other elements also play a role in making a great photo–as does the underlying software that has to correlate all of the information taken in by the camera to reproduce an image of what the camera captured.
One of the most critical features of a smartphone camera is speed. One of the benefits of a smartphone camera–and the reason that the smartphone camera has all but replaced the idea of a traditional point-and-shoot camera–is that it's generally in your pocket or within arm's reach 24/7. When a photographer is using a DSLR, they're generally in photo-shooting mode and ready to go, but with a smartphone camera you may need (want really–do you ever "need" to take a photo) to act quickly to snap a picture before the moment passes.
The camera is only one aspect of a smartphone, and probably isn't the deciding factor in most cases. But, all else being equal, if you've narrowed your options, and you're trying to choose between a few smartphone models based on which has the best camera, just make sure you do a little research and look beyond the megapixels. In fact, it's best not to compare based purely on spec data–especially if you're comparing different mobile platforms that may process the photo completely differently. Try to compare actual photos in different conditions to find the smartphone camera that works best for you.
---
October 7, 2013 9:07 AM
It's not fun to get the alert message from your wireless provider that you're approaching your data cap for the month. It's worse when that message comes only half way through the month, and you have no idea how you managed to consume all of your gigabytes of data in only a couple short weeks. Luckily, there are apps that can help you manage your data consumption, and track down rogue apps that are consuming more than their fair share of the data pie.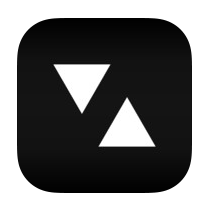 I've been a fan of the DataMan Pro app from the beginning, and I've used it on my iPhone(s) and iPad(s) for a few years now. One thing I like about it–aside from the actual features and benefits of the app itself–is that the developer, XVision, has not rested on past success. The app is constantly being updated with new capabilities, and polished to make it easier to use.
Version 8 of DataMan Pro is available now. It has been updated for iOS 7, and released in time for the imminent-albeit-as-yet-unannounced next-generation iPad launch.
DataMan Pro enables you to keep track of how much data you're device is consuming each hour, day, or month. It alerts you in real-time when you cross data cap thresholds (wireless provider alerts are often delayed), and provides a forecast to predict how much data you'll use for your billing cycle based on your current usage trends. It also tracks which specific apps are eating your data, and gives you independent usage statistics you can compare with your wireless provider statement to keep them honest.
If you have an "unlimited data plan"–especially if you're on a grandfathered unlimited plan on Verizon and managed to take advantage of the glitch that let you upgrade to a new iPhone 5s without surrendering your unlimited plan–you probably don't need this app. However, most wireless subscribers are not on an unlimited data plan, and those who are probably won't be for much longer if Verizon CEO Lowell McAdam is right. Of course, even with unlimited data at your disposal, it might be nice to know if some rogue app is silently transmitting tons of data without your knowledge.
DataMan Pro is a good value at $10. But, it's a no-brainer at $3. The new DataMan Pro app is 70 percent off for a limited time (sale ends this Thursday–October 10). Click here for more details or to purchase DataMan Pro.
---
October 1, 2013 3:13 PM

Do you have an old PC sitting around gathering dust? Or maybe you're in the market for a new PC, and trying to figure out how to put your old one to good use. How about donating it to a worthy cause?
SMB Nation announced that it has partnered with Outlook Foundation on the "Drag It, Drop It, Delete It," Campaign for the SMB Nation 11th Annual Fall Conference to be held Thursday, Oct. 10-Saturday, Oct. 12 at the Rio Conference Center in Las Vegas.
The campaign is designed to benefit Outlook Foundation's mission of providing donated computers, which are then refurbished and reallocated to under-resourced children, siblings separated in foster care, and deploying members of the military. To encourage SMB Nation conference attendees to participate and donate their old PCs, SMB Nation is offering a discounted rate of only $99 for the three-day conference if they bring a PC to donate.
"We are looking forward to the possibilities that this partnership will bring forward for Outlook Foundation by encouraging SMB Nation Fall Conference attendees to donate their computers to help to ensure that all children will have the same opportunities in education, and to siblings in foster care and military personnel being deployed so that we can help bridge the communication gap with their families that they would otherwise face," said Sharon Fry, Executive Director, Outlook Foundation.
By participating in the "Drag It, Drop It, Delete It," campaign, SMB Nation Fall Conference attendees will be lending a hand to under-resourced children who normally would not have the opportunity to utilize computers. In addition, the program benefits siblings separated in foster care and deploying members of the military who are not able to physically see their loved ones for sometimes months on end. By being able to have access to computer, it makes communicating just a little easier during these separations.
"We are delighted to once again partner with Outlook Foundation on such a worthy and unique cause," said Harry Brelsford, Founder and Chairman, SMB Nation. "As someone who is an advocate for promoting technology and family, we at SMB Nation are more than excited to be working with Outlook Foundation on this important campaign, and we encourage this year's fall conference attendees to show their support by donating their gently used computers to benefit under-privileged kids, foster kids, and our nation's active military."
I don't know about you, but I tend to shove old PCs in the attic under some misguided idea that someday I'll find a useful purpose for them. I never do. Frankly, when I do want to get rid of an old PC it often seems difficult to find an interested party. I'd much rather donate an old PC to someone who really needs it than hock it on Craigslist for pennies on the dollar.
For more information on this campaign and to make a donation, visit Outlook Foundation Web site at: www.OutlookFoundation.org. To learn more about the SMB Nation Fall Conference, go to: Fall.SMBNation.com.
---
September 26, 2013 11:09 AM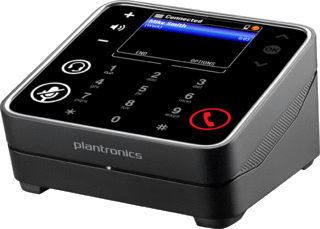 I spend a lot of time on calls. My inbox is bombarded with tech companies wanting to brief me, or walk through a demonstration of their products or services. Part of my job as an analyst and tech writer is to engage with those companies, and that means spending a lot of time on the phone.
I prefer to multitask, though. I want my hands free so I can type notes related to the call, or browse the Web and reply to emails. Answering a short call on my iPhone is one thing, but it gets uncomfortable holding a smartphone to my ear for 30 minutes, or an hour, or more. Yes, I can put it on speaker, and that's better than holding it up to my head for prolonged periods, but it's not ideal and it only works for calls that are made to or from the iPhone.
That's where the Plantronics Calisto comes in. I have an 800 series Calisto with an option PA50 wireless Bluetooth lapel microphone that sits on a charging base attached to the side of the main unit.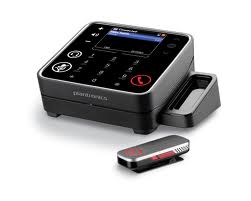 I paired the Calisto with my iPhone, so I can place outgoing calls from the main unit, or answer incoming iPhone calls using the Calisto. It's also attached to my Windows 8.1 PC, though, which means I can use it for Lync, and Skype calls, or set the Calisto microphone and speaker to be used for video conferencing calls on WebEx or other platforms. The 830 and 835 models can also connect to an analog phone line.
The volume of the Calisto speaker is respectable. I typically don't have it set very high, but I can crank it up if I need to step into the next room to get a cup of coffee. The wireless lapel mic gives me the freedom to roam my office while still being able to speak clearly on a call. I don't have to yell into the base. I can also answer calls, end calls, or mute myself directly from the wireless lapel mic.
My biggest complaint about the Calisto is that it's sometimes frustrating to use the base itself. It uses old-fashioned touch keys–like on my microwave–but they're not sensitive enough. I frequently find that I have to try two or three times to get a button to register, or push extra hard. Plantronics should either use physical keys with tactile response, or improve the touch sensitivity so it works more seamlessly.
With the technology today, using the Calisto isn't all that different from using a headset. As I wrote recently, I'm also a fan of the Logitech H820e wireless headset. The Logitech headset doesn't pair with my iPhone, though, and it can't connect to an analog phone line, and sometimes I don't want to have headphones on my ears for an hour, and I'd just prefer to listen to the call over a speaker.
The standalone Calisto 820 base unit is discontinued, but you can buy the 825–which includes the wireless Bluetooth mic–for $180 through Plantronics retail partners.
---
September 24, 2013 8:12 AM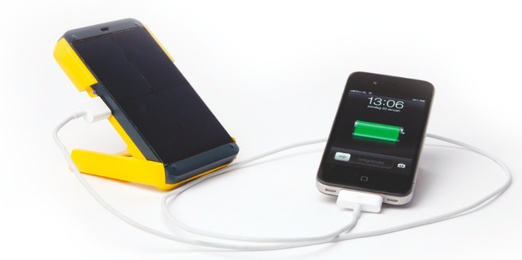 A few months ago I wrote a short review of the WakaWaka solar-powered mobile device charger. With a WakaWaka, as long as you can find a little sunlight, you can charge your smartphone, tablet, or really any other device that can be powered through a USB cable. The one issue or complaint I have about the device is its price–it's a tad steep at $80.
Well, now WakaWaka has decided to get an early jump on the holiday discount craze with some special pricing. The holiday deals are bargains, but if you were hoping to get a WakaWaka solar-powered mobile device charger for half off you're out of luck.There are four holiday discount deals:
Buy two WakaWaka solar-powered mobile device chargers, get one free
Buy two WakaWaka solar lamps for $60 (a savings of $38)
Buy one WakaWaka solar-powered mobile device charger and one WakaWaka solar lamp for $105 (a savings of $23)
Buy one WakaWaka solar-powered mobile device charger, get free AC charger (in case there's no sun available)
The best deal there–at least in my opinion–is getting three solar-powered mobile device chargers for the price of two. Of course, you still have to spend $160, and you end up with three solar-powered mobile device chargers when you really only need one. But, it is a holiday special, so that may be a good deal to use to give out a couple as gifts.
The device is small enough to be portable, and rugged enough to be durable. It's a good thing to have in your glove compartment on road trips in case your car dies and you need to charge your smartphone to call for help. It's also an excellent thing to have with you when hiking, camping, or going to the beach–really any outdoor activities–because it may come in handy and the odds of finding an available electrical outlet while tramping through the woods is essentially nil.
If it makes you feel better, at least some of the money you spend buying WakaWaka products is being put to use for noble causes. WakaWaka is a socially-conscious company with a mission. The word WakaWaka is Swahili for "shine bright", and WakaWaka has a goal to end energy poverty around the world.
The WakaWaka solar-powered mobile device charger is not cheap. However, the company is putting the money to worthwhile use, and when you break your ankle hiking up a mountain, and discover that you forgot to charge your smartphone, you'll be very grateful you have a rugged solar-powered charger in your backpack–and suddenly that $55 (roughly speaking if you buy three for the price of two) will seem like the best $55 you ever spent.
---
September 17, 2013 2:54 PM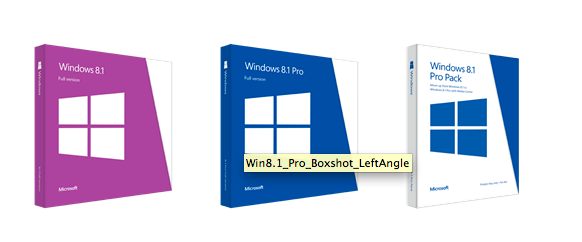 When Windows 8.1 reached RTM, it was originally reserved strictly for manufacturers and key enterprise clients, which led to a lot of disgruntled developers. Developers complained that they also need access to the final release of Windows 8.1 so they'd have time to polish and fine tune their software to work with it.
Microsoft relented and backtracked on that policy, and announced that Windows 8.1 would be made available to MSDN and TechNet subscribers. That day has arrived.
A Windows For Your Business blog post explains, "Beginning today, TechNet and MSDN subscribers will now have access to Windows 8.1 Enterprise RTM. This also includes access for Volume License (VL) customers with an active Software Assurance (SA) agreement, as you receive a TechNet subscription as part of SA."
For the rest of you, there's some news about Windows 8.1 as well. The update to Windows 8 will be available as a free download from the Windows Store for current Windows 8 users as of October 18. A Blogging Windows post shares some new information about pricing and availability for everyone else. "While pricing varies by market, in the U.S., Windows 8.1 will be available for $119.99 ERP (U.S.) and Windows 8.1 Pro will be available for $199.99 ERP (U.S.). The pricing and editions for Windows 8.1 are similar to what we have today for Windows 8."
The post also explains that users with Windows 8.1 will be able to purchase a Pro Pack for $99.99 that unlocks the features of Windows 8.1 Pro and adds Windows Media Center if they change their minds later and decide they'd like to upgrade to the more powerful version of Windows 8.1.
I'm an MSDN subscriber, so I'll be downloading the final release of Windows 8.1 and checking it out. Let me know if you have any specific questions or concerns you'd like me to investigate.
---
September 13, 2013 10:15 AM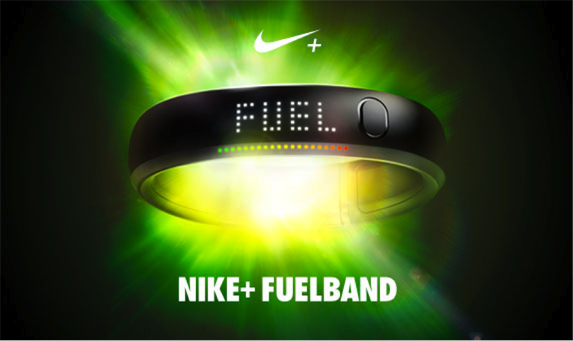 It seems like everywhere you go these days, people are walking around with some sort of a high-tech bracelet to monitor their activity and track their fitness. There are plenty of options available–FitBit, Nike FuelBand, Jawbone UP, Shine, and more.
I've had an opportunity to spend time with the Nike FuelBand and the Jawbone UP. So, here are my thoughts on these two devices, and how they compare with each other.
Nike FuelBand
The Nike FuelBand is a hard, rubberized plastic device. It has just enough flexibility to let you snap it on your wrist, and it includes two extension pieces you can use to adjust the size if you have a larger wrist.
The Nike FuelBand tracks four  things: Fuel, Calories, Steps, and Time. Steps is a simple pedometer function based on your motion, and the height you enter into your profile. Calories takes your height and weight and applies it to your motion data to guesstimate how many calories you've burned. Time is…well, it's the time. Basically, it makes the Nike FuelBand double as a watch.
Fuel is the most useful, and most confusing of the functions. Fuel is an arbitrary measure of your overall activity based on some arcane Nike algorithm. It's hard to say what it actually measures, or what it actually means. However, you can figure out what's average for you, and you can compare that with what's average for others, so it serves as a reasonable tool for measuring activity from that perspective.
The Nike FuelBand is water resistant, but not waterproof. It's not recommended for showering, and should not be used when swimming. So, if you go spend an hour swimming laps, you will have a significant amount of physical activity that is not registered by the FuelBand. Unfortunately, Nike doesn't offer any way to manually enter activities to try and fill in those gaps.
One of the best things about the Nike FuelBand is the gamification and social interaction aspects. You can set goals, and track your progress against milestones. You can add your Nike-using buddies and see how you stack up against each other, and you can share your activity and achievements across Facebook, Twitter, and Path.
There is a Nike FuelBand app for the iPhone. You can connect wirelessly via Bluetooth by holding down the button on the FuelBand until the word sync appears.
The Nike FuelBand is $182.99 at Best Buy.
Jawbone UP
The Jawbone UP is more flexible than the FuelBand. Instead of latching shut, it coils around your wrist–with a slight overlap of the ends. The UP comes in a variety of colors, but I chose black, so in terms of aesthetics it's virtually identical to wearing the FuelBand.
Like the FuelBand, the UP tracks your motion to measure how active you are throughout the day. The UP has a few interesting features that make it more holistic than the FuelBand. For example, you can also enter the things you eat and drink into the UP app so you can track your diet and calories in more detail than the vague measure of calories burned offered by Nike.
One advantage for the UP is that it has both iOS and Android apps–and the UP app provides greater detail than the FuelBand. It breaks down the total time you've been active, the longest period you were active, and the longest period you were inactive. You can set an alarm to buzz the UP after a certain period of inactivity to remind you to get moving if you've been sedentary for too long.
The UP also monitors your sleep to make sure you're getting enough rest, and it can be used to set an alarm that also monitors your sleep pattern to wake you when you're body is ready to wake–within a given range of your designated alarm time. The UP doesn't have a speaker, so the alarm is inaudible. It simply vibrates when it's time for you to wake up.
There are two downsides, in my opinion, for the UP (no pun intended). First, the UP itself does not provide any feedback. There is a light that lets you know if its in day or night mode, but no way to see any of the information being tracked from the band itself. The second is that there is no wireless syncing. In order to sync the device with the app you have to remove a cap from one end and plug it in to the audio jack on your mobile device. Jawbone supplies an adapter that lets you connect the audio jack to USB to sync with your PC.
The Jawbone UP is $129.99 from Best Buy.
The Verdict
I really love the scope of information, and the detail provided by the Jawbone UP. Ultimately, though, I chose to stick with the Nike FuelBand as my primary device. There are two main reasons for my decision. 1) It provides feedback at the push of a button on the device itself, and 2) It syncs wirelessly with the Nike FuelBand app on my iPhone.
The Nike FuelBand isn't as comprehensive in the scope of the activities and metrics it keeps track of, and Nike Fuel Points seems like a confusing and arbitrary measure of activity. But, once you establish your baseline–how many Nike Fuel Points you accumulate on an average day–you can simply compare your days to your average to determine if you had a bad day, a good day, or a great day.
While the more rigid design takes a little more getting used to, I also found the Nike FuelBand to be more comfortable in the long run because the Jawbone UP seemed to stretch or get looser over time.
You can't ignore, though, that the UP provides a much more comprehensive assessment of your overall health for more than $50 less than the FuelBand. Of course, fitness-enabled smartwatches may soon replace dedicated wearable fitness devices, and the new iPhone 5S with its M7 motion coprocessor could replace the need for separate fitness technology for iPhone users.
Ultimately, the information is only valuable if you put it to use. Wearing a device that tracks your activity (or inactivity) just so you can look at it and go "Huh, I guess I didn't move much today" won't do much for your health and fitness. None of the wearable fitness tech options is magic. You still have to have the discipline and put in the effort to improve your health and be fit.
---