Sep 21 2010 1:56PM GMT

Profile: Michael Morisy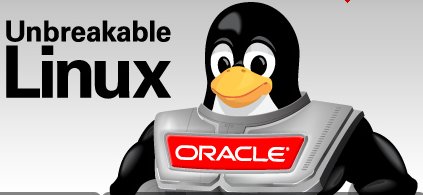 Larry Ellison is never one to avoid making a bold statement, but his latest gambit appears to be a nice varnish, an impressive name and not much that's really new. While Oracle's press release says the new Kernel is "more than 75 percent performance gain demonstrated in OLTP performance tests over a Red Hat Compatible Kernel," with specific improvements for Oracle hardware, middleware and databases, the meat-and-potatoes of the announcement is that Oracle has taken a new kernel that Red Hat has been using and tweaked it to create a niche distribution. Though likely to have a fan base, it won't necessarily drive new sales or much innovation.
So what do "the combined efforts of Oracle's Linux, database, middleware, and hardware engineering teams" actually produce? As Steven J. Vaughan-Nichols writes it:
Oracle's Unbreakable Enterprise Kernel for Oracle Linux–what a name!–is based on the stable 2.6.32 mainline Linux kernel. For some reason, a few idiots seem to think this represents a Linux fork. Nope. It doesn't. When you get past all the hype, Oracle's new Linux [is] just a Linux distribution that's been optimized for Sun/Oracle hardware. Specifically, Oracle sees this as their Linux for the company's Oracle Exalogic Elastic Cloud and high-end, Non-Uniform Memory Access (NUMA) servers.
In other words, it's a tune up and not a new model, and signs are good that it won't be sending shockwaves much farther than the 41,000 techies attending OpenWorld, except perhaps by making Oracle's relationship with Red Hat just a little frostier. Already, though, Matt Stansberry's hearing the yawns all around in his Unbreakable Linux reporting:
The Linux community shrugged off the announcement, noting that Solaris features like dtrace would be nice to have, but Oracle's Unbreakable Enterprise Linux wouldn't have much impact outside of existing Oracle customers.
Or, as another commentator knocked it, the announcement is much ado about very little.
Michael Morisy is the editorial director for ITKnowledgeExchange. He can be followed on Twitter or you can reach him at Michael@ITKnowledgeExchange.com.