---
September 22, 2010 7:48 PM
Wednesday started off with a bang as SalesForce held its keynote at Oracle OpenWorld 2010.
Hundreds lined up for a free iPod and to be delightfully entertained by SalesForce. Many wondered, however, why the bulk of the presentation concerning the social blogging aspect of SalesForce's CRM was centered around Chatter, a product touted to increase productivity, keep commentary secure, and allow any data to be incorporated into SalesForce's product.
We consumers, many IT-literate and functioning in our various roles as DBA, SysAdmin, Network Engineer, etc., wondered why the new cloud of computing is being considered by SalesForce as avant garde and necessary in the various roles of data management and administration.
We've always had chat products (well, maybe not always), but at least for the last decade, and without application integration into social networking sites, one may see the inevitable downfall of an over-glorified twitter trying to pump itself up as necessary in the corporate IT world.
September 22, 2010 1:13 PM
Even if you were able to attend Oracle OpenWorld 2010, you'd probably still be overwhelmed by the suspicion that you were missing something somewhere. Take advantage of real time snippets on Twitter from some of the 41,000 attendees at this year's conference. Get the highlights when you have less than ample time to browse the blogs.
And of course, follow @oracleopenworld to get the "inside scoop, important announcements, and valuable tips and tricks for making the most of your experience at Oracle OpenWorld." The official hashtag is #oow10.
Who are you following for the latest OOW developments?
Melanie Yarbrough is the assistant community editor at ITKnowledgeExchange.com. Follow her on Twitteror send her an email at Melanie@ITKnowledgeExchange.com.
---
September 22, 2010 12:51 PM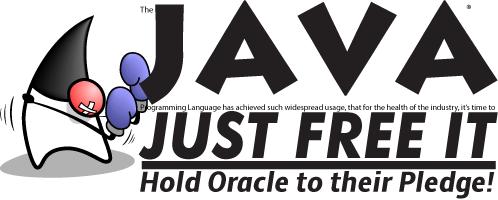 Oracle appeared large and in charge at this year's JavaOne conference, the first since the company acquired Sun (and Java) for $7.4-billion and just weeks after it sued Google for its usage of Java in Android. There were a lot of questions being asked, to say the least, with the most vocal one perhaps being a crusade to free the platform coming from the "father of Java" James Gosling himself. On his personal blog, the long-time Sun developer/short-time Oracle employee wrote:
One small act that can help avoid the dystopia is to keep the pressure on Oracle to do the right thing. I don't believe that parading around in protest t-shirts will convince them to do what they committed to, but it'll let them know that the community is watching.

I have an offer to members of the press: a free dinner anywhere in the Bay Area to anyone who gets a straight, reasonable, intellectually defensible official answer from Oracle to the question of why their demand for the creation of an independent Java Foundation applied to Sun, but now doesn't apply to Oracle.
The ServerSide's Cameron McKenzie has promised to keep the pressure up, but in the meantime, Oracle has promised onward and upward with the Java platform. Jack Vaughan has the details.
Michael Morisy is the editorial director for ITKnowledgeExchange. He can be followed on Twitter or you can reach him at Michael@ITKnowledgeExchange.com.
---
September 22, 2010 11:02 AM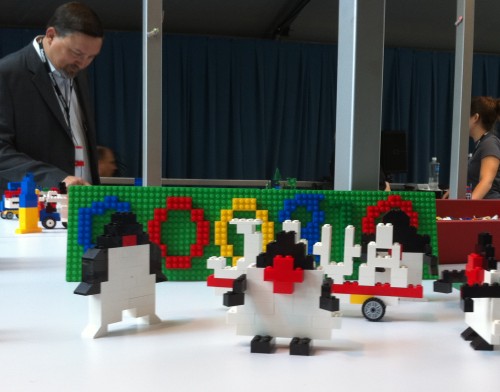 I really don't have a whole lot to say, except that rather than sniping back after Oracle slapped Google with a lawsuit, the Big G made a LEGO pit for Oracle OpenWorld attendees to blow off some steam.
Michael Morisy is the editorial director for ITKnowledgeExchange. He can be followed on Twitter or you can reach him at Michael@ITKnowledgeExchange.com.
---
September 21, 2010 1:56 PM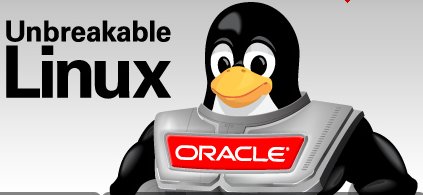 Larry Ellison is never one to avoid making a bold statement, but his latest gambit appears to be a nice varnish, an impressive name and not much that's really new. While Oracle's press release says the new Kernel is "more than 75 percent performance gain demonstrated in OLTP performance tests over a Red Hat Compatible Kernel," with specific improvements for Oracle hardware, middleware and databases, the meat-and-potatoes of the announcement is that Oracle has taken a new kernel that Red Hat has been using and tweaked it to create a niche distribution. Though likely to have a fan base, it won't necessarily drive new sales or much innovation.
So what do "the combined efforts of Oracle's Linux, database, middleware, and hardware engineering teams" actually produce? As Steven J. Vaughan-Nichols writes it:
Oracle's Unbreakable Enterprise Kernel for Oracle Linux–what a name!–is based on the stable 2.6.32 mainline Linux kernel. For some reason, a few idiots seem to think this represents a Linux fork. Nope. It doesn't. When you get past all the hype, Oracle's new Linux [is] just a Linux distribution that's been optimized for Sun/Oracle hardware. Specifically, Oracle sees this as their Linux for the company's Oracle Exalogic Elastic Cloud and high-end, Non-Uniform Memory Access (NUMA) servers.
In other words, it's a tune up and not a new model, and signs are good that it won't be sending shockwaves much farther than the 41,000 techies attending OpenWorld, except perhaps by making Oracle's relationship with Red Hat just a little frostier. Already, though, Matt Stansberry's hearing the yawns all around in his Unbreakable Linux reporting:
The Linux community shrugged off the announcement, noting that Solaris features like dtrace would be nice to have, but Oracle's Unbreakable Enterprise Linux wouldn't have much impact outside of existing Oracle customers.
Or, as another commentator knocked it, the announcement is much ado about very little.
Michael Morisy is the editorial director for ITKnowledgeExchange. He can be followed on Twitter or you can reach him at Michael@ITKnowledgeExchange.com.
---
September 19, 2010 11:15 PM
Oracle OpenWorld 2010 officially kicked off in San Francisco yesterday with the traditional keynotes and record breaking attendance numbers: According to Oracle's official blog, 41,000 techies of all stripes are attending, and with tracks and conferences ranging from Java development to breaking cloud news, there's plenty for everyone.
We're trying to bring as much as we can to the ITKnowledgeExchange community, so check back here for updates from around our blog network, exclusive posts from members like you and highlights from around the Web.
Here's what's hot right now:
Oracle-Google lawsuit changes course of JavaOne conference: Before the JavaOne portion of OpenWorld even kicked off, an insurrection was already brewing, with James Gosling, the father of Java, starting to rally attendees to protest Oracle's suit against Google. Corporate hilarity ensues!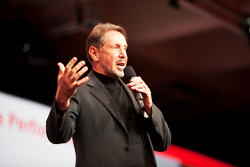 Keynote kickoff is cold as ice: The drama between HP and Oracle is running thick right now, since HP fired CEO Mark Hurd, who was then snagged by Oracle, which set off a round of lawsuits. But in case things weren't awkward enough, HP stuck to their scheduled spot on keynote, even though their original keynoter, Hurd, was no longer with the company, instead filling in with Ann Livermore who was widely panned for using the opportunity as little more than an infomercial (which, let's face it, most keynotes are).
Oracle Openworld 2010 Special Report: The SearchOracle.com editors have compiled a great landing page full of previews, reviews, awards and breaking news from the conference, as well as a peek into the live Twitter stream flowing from San Fran.
Michael Morisy is the editorial director for ITKnowledgeExchange. He can be followed on Twitter or you can reach him at Michael@ITKnowledgeExchange.com.
---