Jul 15 2011 10:30PM GMT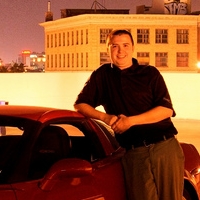 Profile: Dan O'Connor
http://www.computeractive.co.uk/ca/pc-help/1908340/exposed-cold-pc-service-company-tried-mislead
I keep hearing about these more and more, after a bit of research there seems to be more of it in the UK.  At least what I could find they were the most vocal.  I got one of these myself at home, but someone else answered the phone and kindly informed them they don't have Windows PC's.
I found this one also, is a good laugh.
http://www.youtube.com/watch?v=nXjmmbDV1bk
I really liked this forum post, http://whocallsme.com/Phone-Number.aspx/01865600898.
One of the scammers chimes in saying that he is legit, in his broken poor English.
This seems to be pretty effective at getting access to funds and machines, but wow that's not efficient.