Jun 26 2010 8:54PM GMT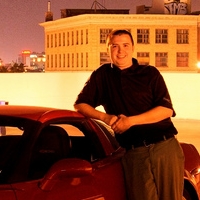 Profile: Dan O'Connor
Messaging labs June report there has been an increase in football or soccer related spam being seen.  I always find these reports a good read.
The full report is available here http://www.messagelabs.com/resources/mlireports, it should be the top link.
I have not seen an increase of this kind of spam in my environment, the report mentions that countries in South America that are a little more football focused are being targeted.
The trend of spammers following their targeted audiences news and interests over the last decade has been very interesting to watch.  The spelling, grammar and overall feel of the spam is getting better every year.  I still remember when the image based spam started making it's rounds and the addition of the OCR functionality to spam assassin to start filtering the messages.
Over the next few years I can see spam continuing it's evolution and becoming harder to detect and more targeted for specific audiences.  It also makes me think about how much more the current spam environment can grow, I don't mean about the volume of spam but the percentage of spam to legitimate messages.  I can see these types messages migrating into other infrastructures like the mobile device market.