Mar 11 2012 11:36PM GMT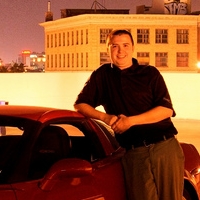 Profile: Dan O'Connor
So some source material.
http://isc.sans.org/diary/An+Analysis+of+Jester+s+QR+Code+Attack+Guest+Diary+/12760
https://th3j35t3r.wordpress.com/2012/03/09/curiosity-pwned-the-cat/
I tremble at these on twitter feeds and smart phones.  But hey it's the Internet whats the worst that could happen.
Where does it go? does it really matter is it really worth clicking? I mean really really?
The whole situation just makes me smile, the irony of the boondock saint kinda makes it sink in.  I have not been following his feed for a while, but if that was just added for this, that would be pretty amusing.
The attack it self, with out going in to the technical details is more then elegant for what it accomplished.  The amount of effort alone to setup and modify the exploits alone deserves recognition.
While some of the others may not want to report this to the FBI to have their phones examined, I am sure Mr.Gordon will.  Long term I don't see a happy ending for this, but you never know.