Dec 14 2010 11:38AM GMT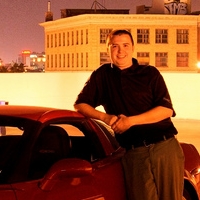 Profile: Dan O'Connor
http://blogs.forbes.com/firewall/2010/12/13/the-lessons-of-gawkers-security-mess/
It's always good to know what not to do during an incident.
Here is the link to the torrent on piratebay.
http://thepiratebay.org/torrent/6036819/Gawker_Sites_Hacked_Databases__amp__More
It's important before you have an issue like this to have a plan to deal with the media, this includes deciding if you should say anything at all or say everything.
The worst thing to do is say something before all the facts are in, it can create a sense of distrust especially when you are reporting that accounts have been or not been compromised.  Also taunting a a hacker group like 4chan is never really going to work out well for you in the end.