Aug 26 2012 10:49PM GMT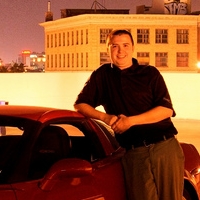 Profile: Dan O'Connor
If you have not seen this yet, Gauss is something that appears to have come out of the same labs or workshop as Flame and Stuxnet. This specifically seems to be targeted against the financial industry in the middle east.
Here is a Guardian article with some excellent information;
http://www.guardian.co.uk/technology/2012/aug/09/stuxnet-gauss-virus-kaspersky
Kaspersky is still actively working on figuring out the payload, and strangly they are asking for assistance.
https://www.securelist.com/en/blog/208193781/The_Mystery_of_the_Encrypted_Gauss_Payload
If you have the interest and capabilities you can contact them at the above site and get involved. Very very interesting just to get caught up on the current suspicions of what they think is going on.