Feb 22 2011 11:23PM GMT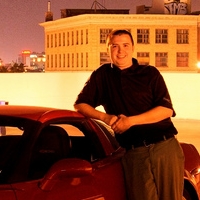 Profile: Dan O'Connor
To start john with a list of passwords to try you can use;
john --wordlist=english.txt --pot=out --format=raw-MD5 u_password
The input english.txt is a dictionary file, and this is NOT pre-hashed.  John will run through the list and hash the string then compare it to the 'u_password' file looking for a match then put the output to 'out'.
Next is the incremental,
john -i --pot=out --format=raw-MD5 u_password
This will start running though all possible combination of characters hashing them and then looking for a match.
Now if you have installed john on windows and are confused as to why 'raw-MD5' won't work, your right it won't!  You need to install a patch to get it working.
This will take a lot of time depending on the system you are running this on, but count on 8 letter passwords taking several days.