Mar 12 2012 12:13AM GMT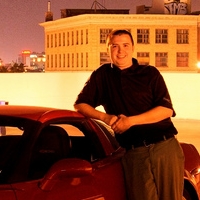 Profile: Dan O'Connor
Link;
http://www.uscc.gov/RFP/2012/USCC%20Report_Chinese_CapabilitiesforComputer_NetworkOperationsandCyberEspionage.pdf
Warfare is warfare, I don't think changing the field of battle changes what it is.  One of my personal hobbies is ancient warfare and tactics, I find it incredible interesting and I cannot help but think of information security and warfare when I read about these things.  I also think the Art of War should be mandatory reading for anyone. Here is a few of my favorites.
He will win who, prepared himself, waits to take the enemy unprepared.
To secure ourselves against defeat lies in our own hands, but the opportunity of defeating the enemy is provided by the enemy himself.
You can be sure of succeeding in your attacks if you only attack places which are undefended.