Feb 20 2013 10:22PM GMT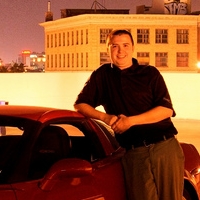 Profile: Dan O'Connor
There has been what I would call official responses to the Mandiant report from both sides of the Pacific.
First if you did not notice the US Government was silent on the day that the report was released, and I cannot say that was not unexpected. Next here is story on the response from the other side of the ocean. I am just going to quote a section of the story that sticks out to me.
" The Chinese ministry statement, posted on its website, said that many hacking attacks were carried out using hijacked IP addresses.
There was no clear definition of what constituted a hacking attack, it went on, and as it was a cross-border, deceptive business, it was hard to pin down where attacks originated.
It suggested that the "everyday gathering" of online information was being wrongly characterized as spying. "
To me that is them saying that the IP addresses involved, ones that people are pretty sure belong to Unit 61398 were hijacked to make it look like they did it. But if they were not, it is not like the were doing anything that bad, just normal information gathering. I need to read the original, but I am not sure how to take those comments.