Feb 19 2013 10:20PM GMT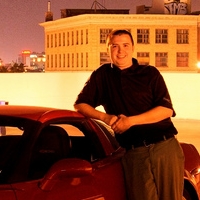 Profile: Dan O'Connor
The first thing to review is the video, having the visual is a great place to start.
One of the key pieces we get as the public is the phone number that 'dota' uses to register. The number is 159 2193 7229. Here is the significance of this number, taken directly from the report.
"Telephone numbers in China are organized into a hierarchy containing an area code, prefix, and line number similar to phone numbers in the United States, with the addition that a few area codes are allocated for use by mobile phone providers. The phone number "159-2193-7229" breaks down into the "159" area code, which indicates a mobile phone provided by China Mobile, and the prefix "2193", which indicates a Shanghai mobile number. This means at the very least that the number was initially allocated by China Mobile for use in Shanghai. The speed of DOTA's response also indicates that he had the phone with him at the time."
I think it is safe to say that this is / was a disposable cell or this could have been the shortest directive case ever. I am not sure if the telecom company is state owned but that could also hamper investigation.