Jun 26 2010 9:06PM GMT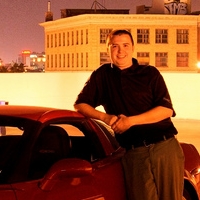 Profile: Dan O'Connor
While I really don't know if this is the best thing, at least if some of the XXX rated sites are hosted on a .xxx domain name it will make filtering them a whole lot more strait forward.
http://www.msnbc.msn.com/id/37918009/ns/business/
I can see this being a real cash flow for the company that gets the rights to manage the .xxx domains.
Even with the addition of a .xxx domain name I can't see a flood of current sites leaving behind their .com or other domain to make the switch unless there was some incentive to get them going.  That is not a half bad idea, it would be great to get those sites off .com and others and get them in their own setup.