Feb 16 2011 11:59AM GMT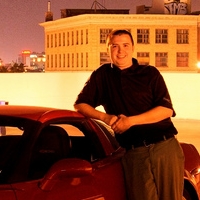 Profile: Dan O'Connor
If you have not been following the fun with HBGary and Anonymous you are missing a real show.
http://arstechnica.com/tech-policy/news/2011/02/how-one-security-firm-tracked-anonymousand-paid-a-heavy-price.ars
http://www.wired.com/threatlevel/2011/02/spy/all/1
Some of the strategies suggested with what is suspected to be Bank of America are a little off, suggesting to break laws not to mention the moral implications of a corporation trying to bully a citizen.
I thought the social media stuff was interesting, it's the same thing I have used before in tracking down bot herders.  Although sending around pictures of someones children significantly raises the creep factor on the whole thing, I don't see how that is relevant even to a spear fishing campaign.
Also you can grab the db dump of the accounts from rootkit.com (you will see how that is connected) if you want to have some fun cracking passwords.  I will write a brief how to in a couple days to get you started.