Feb 14 2011 12:02PM GMT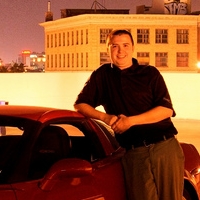 Profile: Dan O'Connor
This is an issue I have with casual and even malicious malware, in the majority of cases the goal of this software is to steal money or identities. But when this software gets onto a network that does something that lives depend on, it's a pretty big deal.
http://www.techworld.com.au/article/376509/nsw_ambulance_computers_coming_back_online/
If someone got injured or killed I would hope that if they could find who created the malware and that they would be charged with man slaughter.  When this software is created I don't think that the authors are actually thinking that someone could be seriously hurt by it, but saying that they know what they are doing is wrong in the first place.  Also I know that an author of malware will say that its not their fault, and that the administrators of the network should do a better job defending the network.  That is just like breaking into houses and saying its not your fault they should have an alarm and better door lock, OR you could not break in to the home in the first place.