Aug 19 2011 10:01PM GMT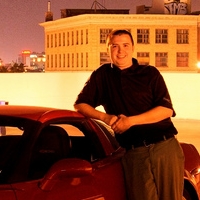 Profile: Dan O'Connor
The still short version of what happens when you need locate a file on the system is the following;
The SuperBlock is read, to collect information about the file system.
Next to the Group Descriptor Table (After the SuperBlock on the disk), collection of information about the block groups.
Once the block group that the file resides in is determined, the group descriptor table is used to locate where the Inode Table is.
The Inode Table will point us to the block root directory entries.
That is opened to locate the folder that contains the file we are looking for.
Now we have the inode of the folder, we then determine the block group it belongs to (we use information from the SuperBlock for that).
Then we go to that block group and get the location of the folder.
Now we can open the block the contains the folder.
And this will keep going until the location of the file is found depending on the number of sub folders, then the information will be pulled out of the blocks that contain the information.