Oct 19 2011 9:49PM GMT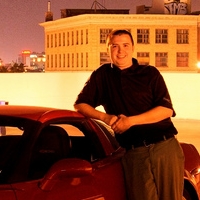 Profile: Dan O'Connor
For reasons I don't understand it appears that some people take and keep photos of them selves that they would not want other people to see.  Conveniently almost everyone has a cell phone with a camera and a web mail account.
Lets do a hypothetical, you have access to a few sets of images.  Now what do you do with them?  You could sell them, but to who?  You could try the mainstream famous people papers, or you can try some groups that would be more interested in the traffic generated by the images more then the content.
So you would get a good payment from the malware guys, and they get more people infected with their software to steal $$$.